Tamron 70-180mm f/2.8 VXD VC G2: Making a Good Thing Even Better
The original Tamron 70-180mm f/2.8 Di III VXD has quite a wordy title to say. Luckily, it's worth the hassle because it is one of my favorite lenses in recent memory. Sharp, compact, and affordable, the Tamron 70-180 f/2.8 was an immediate hit. However, debuting on Sony E-mount, we now have a brand new version, and it promises to shake things up again.
Tamron 70-180mm f/2.8 VXD VC G2: How it Handles
The new Tamron 70-180mm f/2.8 VXD VC G2 is not a simple refinement of the older version but is instead a full optical redesign. Although the two lenses share the same focal lengths and aperture ranges, the G2 is a scant 40 grams heavier at 855 grams in total and has an ever-so-bulkier chassis. Fortunately, the filter thread is still a consistent 67mm diameter, a favorite of Tamron that is found on most of its pro lenses.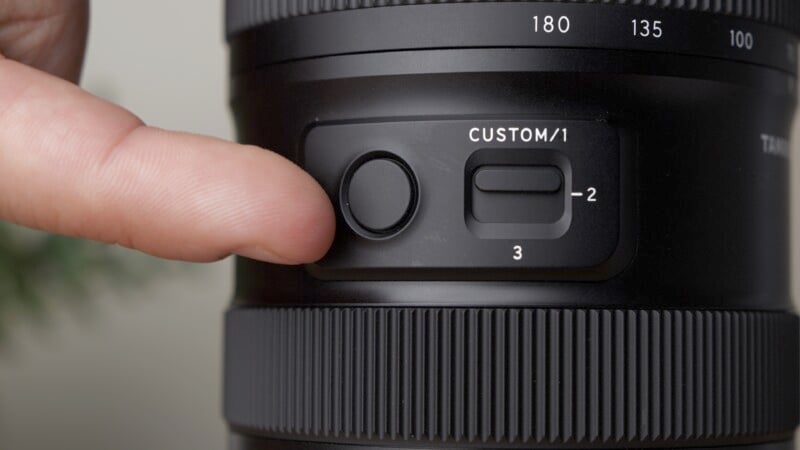 There is a distinct lack of an AF/MF switch, and although this new lens now features VC (Vibration Compensation) there is no switch for that either. Rather, we now have a single customizable button that can be given up to three separate functions using the Tamron lens app. There is a USB-C port on the side which serves to update lens firmware and customize the single button. Call me old-fashioned but I would have preferred to see the classic switches retained.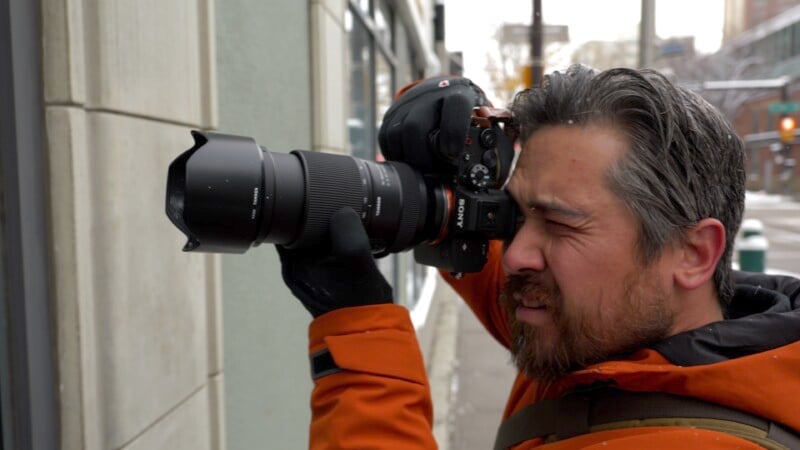 The Tamron 70-180 is built to the same standard as any of its pro series lenses, which is to say it's a fantastic combination of solidity and portability. Everything feels solid and tight but the lens is still so compact and easy to travel with. It comes with a rather plain but otherwise functional hood.
Tamron 70-180mm f/2.8 VXD VC G2: How it Shoots
First, let's take a look at the flare results. It has been challenging finding direct sunlight here in Alberta as we are in the early throes of winter. Nothing but snow and clouds for most of the week but I did find a brief flash of sunlight and got our test. I'm happy to report that the lens handles flare well. There is some loss of contrast at f2.8 but it is minor. There is no ghosting either, even when stopped down.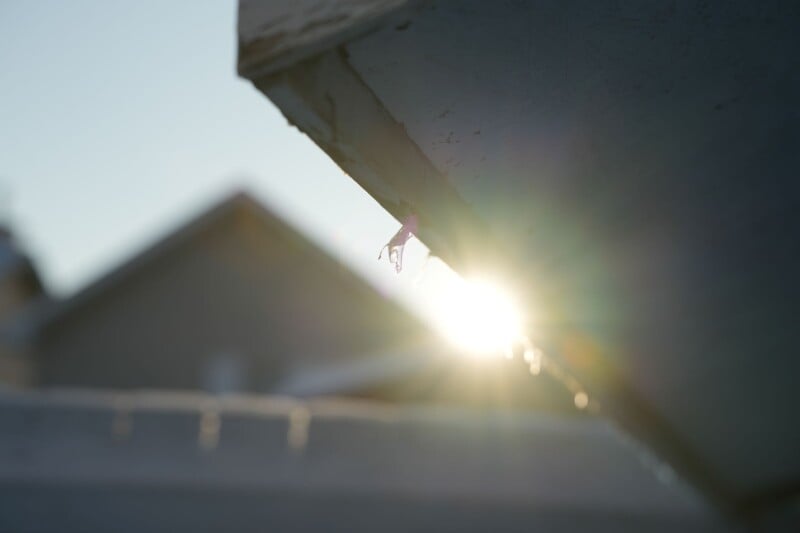 The Voice-Coil VXD linear motor does a snappy job of driving the lens elements quickly and works seamlessly with the Sony tracking autofocus. Remember though that this lens is not supported by the fastest possible burst rates on high-end Sony bodies. You are capped at a decent 15 pictures per second.
Bokeh looks beautiful with some cat's eye around the corners at f/2.8. I happen to like this look for some portraits so its presence doesn't bother me at all. Once you stop down even slightly the cat's eye effect goes away and specular highlights look round and natural. There is no hint of onion rings and only a slight soap bubble effect. Overall, the transitions from in-focus to out-of-focus areas look great and make this lens the one to reach for when you need shallow depth-of-field shots.
It also happens to be very sharp. At the widest -and usually worst- f/2.8 aperture, detail is incredibly refined. This lens performs incredibly well at f/2.8 throughout the entire focal range and is even sharp when focused in the corners, with only some minor vignetting showing up. Stop the lens down and the vignetting goes away and optical performance improves across the rest of the frame. If you like the sharpest of lenses, this Tamron will not disappoint.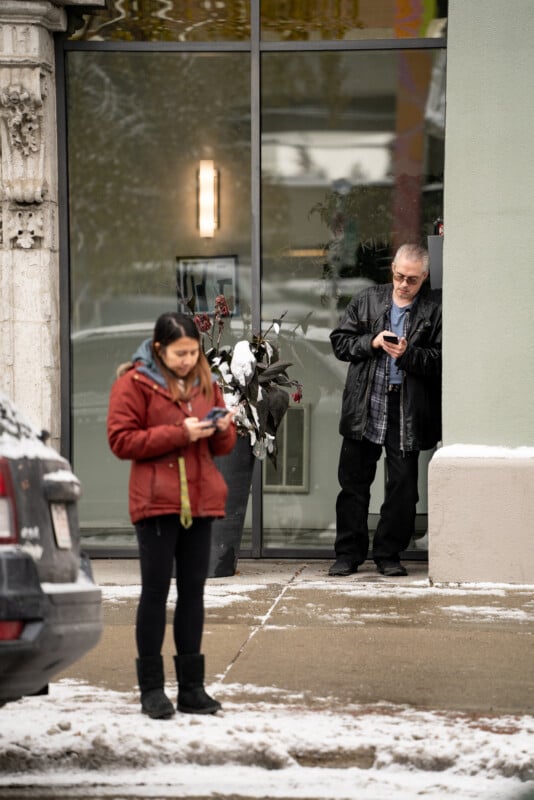 Longitudinal Chromatic Aberrations or LOCA is a shifting of color present in the out-of-focus areas of an image. Long telephotos can suffer from this effect and it is very hard to remove in post. Happily, the Tamron 70-180 G2 controls this very well. There is a slight gold to blue shift but it is barely noticeable and easily fixed. Another impressive result for the G2.
Lastly, Tamron has redesigned this lens to focus to a very close 10.5 inches at the 70mm range. This gives the closest macro reproduction possible but it is by no means a macro lens. What it can do is provide interesting portrait shots where you just want the eyes in focus, or perhaps half a face as a composition. It does deliver good sharpness even up close so it has some uses when you want a tighter frame.
Tamron 70-180mm f/2.8 VXD VC G2: A Refined Experience
I already loved the original 70-180 but Tamron has managed to refine the experience even further. The bokeh is much more natural and pleasing to the eye, and sharpness has been refined over an already very sharp lens to begin with. Although the Tamron 70-180mm f/2.8 VXD VC G2 is slightly heavier and larger it is still a very easy-to-carry lens by f/2.8 telephoto standards. Tamron has managed to make a great lens even better and this adds even more value to an already affordable optic. I truly hope to see this lens expand beyond Sony E-mount.
Alternatives:
The original Sony G-Master 70-200 f/2.8 can be found for a reasonable price but the Tamron still outshoots it consistently. The latest 70-200 G-Master is a near-perfect lens but at a substantially more expensive price. The G2 should push the price down on the original Tamron 70-180 making it an excellent option for the budget-minded buyer.
Should You Buy It?
Yes. Considering how good it is optically and how much money it saves you over a latest-gen G-Master, the Tamron 70-180 G2 is a bargain.