Wedding Photographer Flees the Country Leaving Couples in the Lurch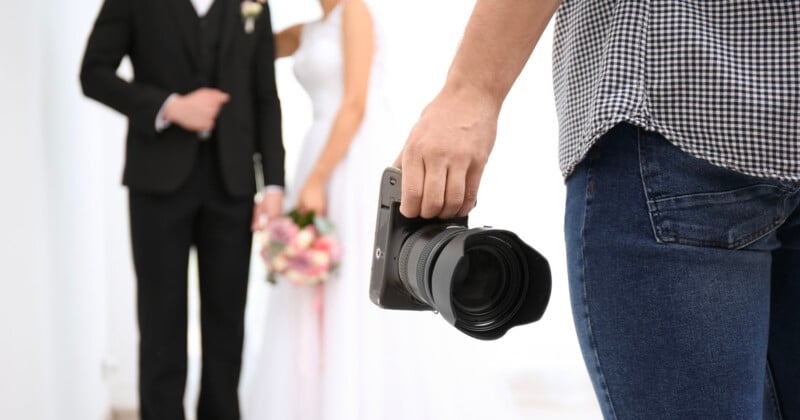 A wedding photographer from Sydney, Australia has disappeared with his clients' money, despite previously running a seemingly successful photo business.
One couple says that Sam Ansari of Phao Photography took their deposit of $3,850 (6,000 Australian dollars) and stopped responding to them.
"He was not responsive by email, I couldn't get in touch with him through phone calls, he was just you know, off the grid," bride-to-be Monika tells Nine.com.au.
Monika and her beau John did eventually get a response from Ansari who told them he had sold off Phao Photography to another photographer based in Sydney called Ellie Kalajian who runs a business called NYC Films.
In the email, Ansari claims that the sale of Phao Photography included all previous and current bookings. He also claims that his image assets also went through with the sale.
A panicked Monika and John contacted NYC Films but were told that the new owner of Phao Photography wouldn't be shooting the wedding and Kalajian says that he only bought the name and not the assets or the bookings.
When Nine.com.au contacted Kalajian he maintained the story that he only bought the name of the business but told the television station to speak with his lawyer.
"I don't have a comment you can deal with our lawyer," Kalajaian says "We're taking it to court and things like that."
Meanwhile, a local photographer says he's been contacted by 10 couples who have been left disappointed by Phao Photography and have had a large deposit taken from them.
"It's extremely stressful, extremely stressful. I mean, if people [booked] a year ahead and they lost some money, maybe there's plenty of time to reorganize things, but two to three weeks, four weeks. It's very hard," Laith Jabro from A2Z Weddings tells Nine.com.au.
Ansari is believed to be living in Dubai and has been unresponsive to media requests. But couples are now attempting to mobilize in a bid to get their money back as they connect with each other on Ansari's Facebook page.
"We deserve an answer, we don't deserve to be left in the dark. I want my money back," adds Monika.
---
Image credits: Header photo licensed via Depositphotos.