Teen Uses Camera to Prevent Paradise From Becoming a Parking Lot
Soren Goldsmith grew up in the backyard of the forest and wetlands of Belmont, Massachusetts. After years of exploring the Mass Audubon's Habitat Nature Sanctuary and Lone Tree Hill nature preserve, Goldsmith began his nature photography journey five years ago. Today, he advocates for that same land and is expanding his conservation and photography work in college.
"At first, it was just about getting cool photos of the birds and mammals that lived there, but as I went on, I became much more conservation-minded," the teen photographer tells Feature Shoot. "It was a photo I took of a coyote at night that made me realize how powerful photography can be. By revealing the unseen wildlife that exists in protected lands, we can help people connect with them, and inspire people to protect them. It's very powerful stuff."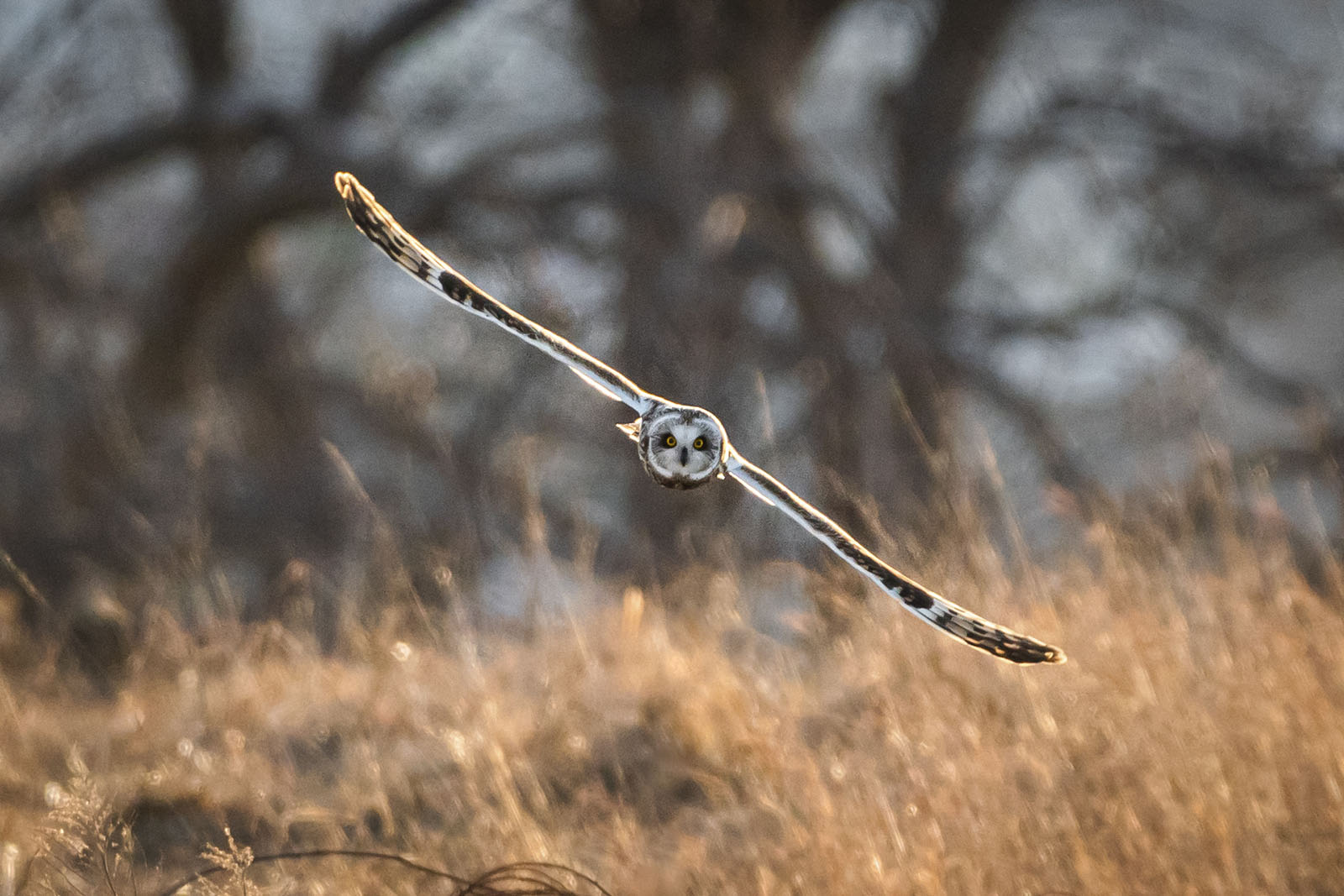 Goldsmith uses camera traps, which automatically trigger with movement, making them useful for wildlife photography without scaring off the animals or disturbing their habitat. He started the project at 17, using a grant from Mass Audubon that allowed him to purchase the camera traps, which cost $2,000 each. But first he had to sell the organization on his vision, despite the group never having given money to a photography endeavor or anyone so young before.
It appears to have paid off. Earlier this year, Feature Shoot reports, Goldsmith was one of the National Geographic Slingshot Challenge winners, which is open to anyone aged 13-18 with ideas on how to solve environmental issues.
But Goldsmith is not simply recording snapshots in the wild. He shares with PetaPixel that his priority is for his images to have a purpose.
"Most recently I've been trying to take my photos with the widest lens possible so that I can effectively reveal an animal's environment," Goldsmith tells PetaPixel. "I think it can sometimes be hard for a viewer to personally connect to a landscape. Intimate photos of wildlife are easier to connect to. That's why I try to include wildlife as the subject of landscape style shots. Doing this allows me to document a threatened habitat in the most compelling possible way. It gives people an individual animal to root for and something to connect to."
Now, his environmental passions have led him to protect the wilderness where he found his passion for nature photography.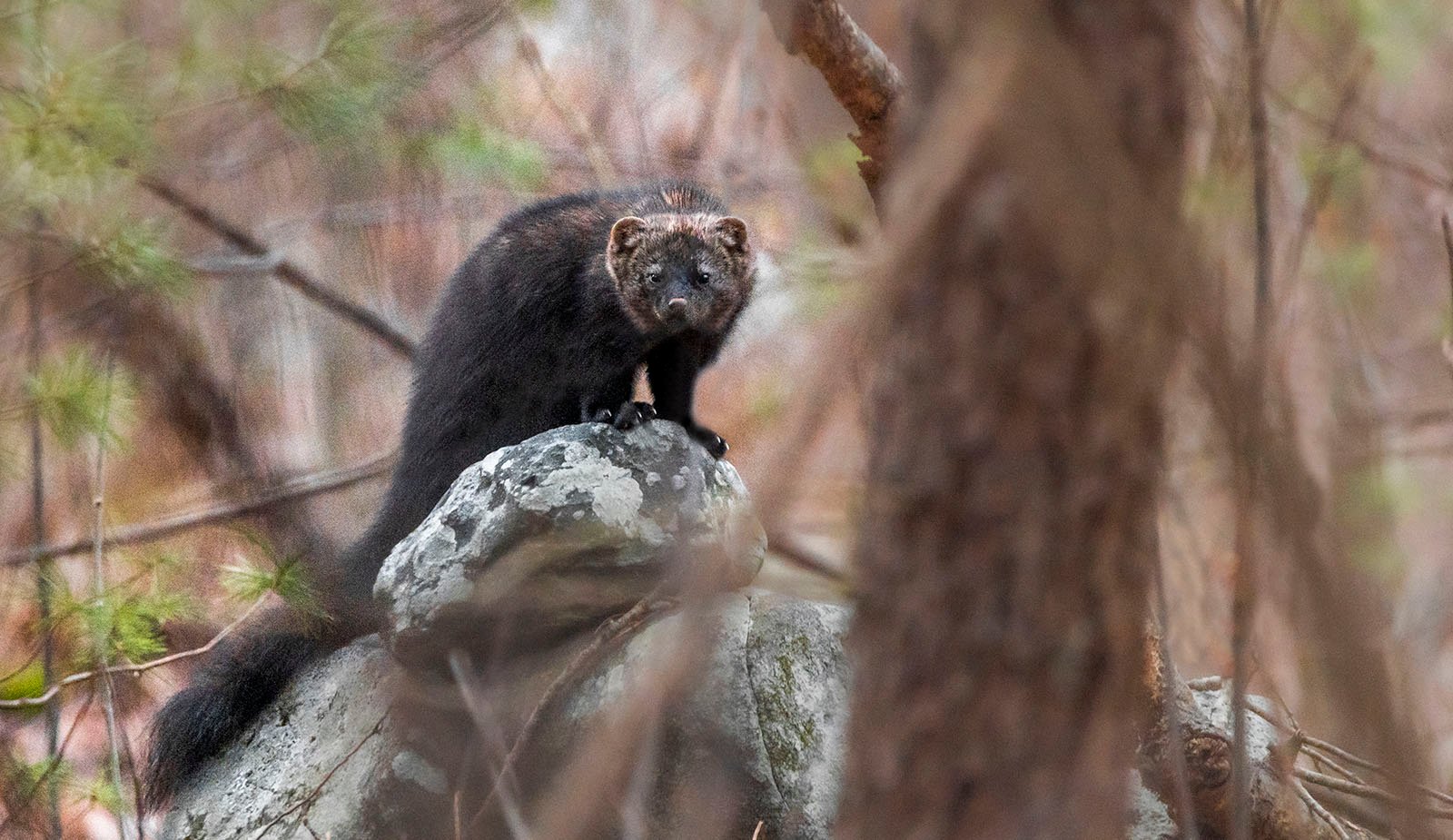 The woods and wetlands of Belmont, Massachusetts, face the threat of development from Belmont Hill School, which owns the land. While the wetlands are protected, the school reportedly plans to build a parking lot and facilities building around that area. This, Goldsmith argues, will affect the habitat and animals that live there, some of which are threatened species.
"It is inevitable that the construction of a parking lot in this area will result in harmful runoff into the wetland. In my opinion, what they are planning to do should be illegal. It will forever change the landscape of the area," Goldsmith explains to Feature Shoot.
And while the wetlands have some protection, the forest is completely vulnerable to being destroyed. There is a change.org petition organized by Belmont Wild, a coalition made up of local resident opposing the construction, with more than 2,800 signatures at the time of this writing.
Goldsmith's work showcases the animals that call this area home.
"One of the things I try to do in my photography is depict animals as individuals, not 'just another coyote,'" he tells Feature Shoot. "Consider the hundreds of animals that live in the forest every single day. They all have individual lives and thoughts. If the coyote that lives in that forest dies, there will never be another one like it. He's a unique individual."
Though Goldsmith is attending the University of Wisconsin-Madison to study environmental engineering, he is not leaving photography behind. The photographer tells PetaPixel he wants to continue the work he started in Massachusetts in Wisconsin.
"There are a lot of really interesting things happening here related to conservation and research that I'm excited to get involved in. The main project I'm starting right now is with the UW-Madison newspaper. I'm focusing on urban wildlife in a photojournalism project and specifically human-wildlife interactions."
Goldsmith says he looks to get more involved with photojournalism and wildlife storytelling. His future project goals include documenting wildlife in American old growth forests, innovative conservation efforts that don't usually get a spotlight, and getting into photographing freshwater underwater ecosystems.
To that end, he says both engineering and photographer are extremely important for conservation.
"Engineering can cover the technical side of a conservation problem," Goldsmith tells PetaPixel, "While photography can promote it. Both tools work together to provide an effective solution. For example, compelling photographs of threatened wildlife can help inspire people to protect them. If people are inspired to protect them, it's easier for conservationists to get funding to solve that problem. Engineers are needed to solve complex conservation issues. In other words, photography is the vessel by which conservation efforts (and engineering challenges) are brought into existence and seen by the world."
---
Image credits: Soren Goldsmith