Gagosian Wins an Initial Victory in Richard Prince Legal Saga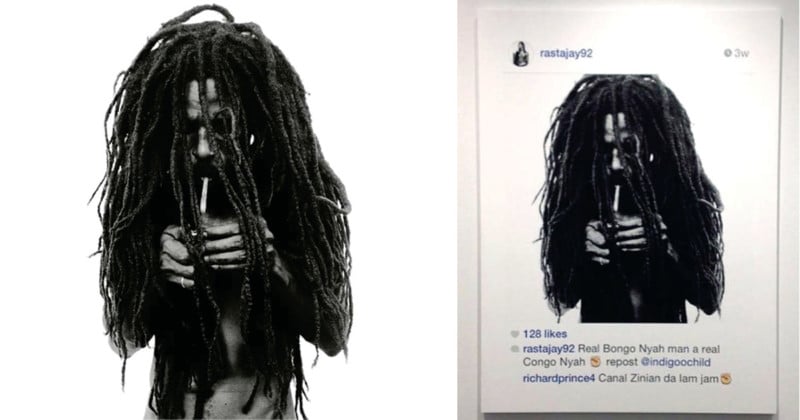 Gagosian Gallery, which has found itself in the middle of an ongoing legal saga regarding artist Richard Prince's work, has won an early legal victory regarding the case. The U.S. District Court for the Southern District of New York has ruled that the gallery is not liable for any profits made from Prince's New Portraits series.
Back in 2014, Gagosian Gallery displayed Prince's series, where the pieces were sold for $100,000 each. These images caused immediate controversy as they were made up of photographs taken by others, which Prince then framed with an Instagram interface. There were 38 pictures displayed in the New Portraits series, which used images taken Instagram without the original artists' permission. They were presented as they appeared on the feed, but included an added comment from Prince at the bottom.
Photographer Donald Graham, one of the artists whose work was used in the New Portraits series, filed a lawsuit against both Prince and Gagosian Gallery for copyright infringement in late 2015. Pertaining to this latest ruling, Graham claimed he was owed a cut of "unrealized profits" from the sale of works in the New Portraits series. He argued this is because his photograph Untitled (Portrait of Rastajay92), which was reproduced in Prince's showcase at Gagosian Gallery, was used as promotional imagery for the sale of other works in the series. But, as Artnet reports, the judge ruled that Gagosian's gains were not "not sufficiently connected to the alleged infringement and overly speculative."
It is an early and partial victory, but a victory nonetheless, for Gagosian Gallery. Larger issues still have yet to make their way through the legal system, and just last May, a judge ruled that Graham's copyright case, along with that of fellow photographer Eric McNatt, can move forward. That case is still awaiting trial.
Prior to this, Prince, who has done this kind of appropriated artwork before, has been able to avoid any legal repercussions. He was notably sued by photographer Patrick Cariou for copyright infringement. While Prince originally lost his case, the ruling was overturned on appeal, and Artnet notes that Cariou dropped all claims the following year.
---
Image credits: Header image via court documents.