New AI Photo App Aims to Give Users 'Perfect Pictures' of Themselves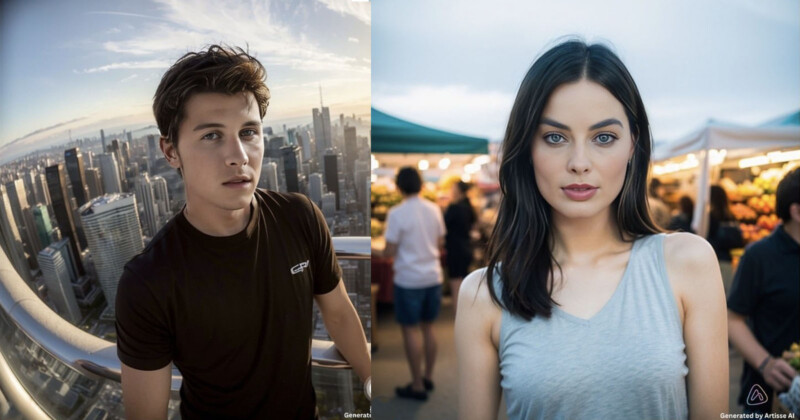 There is another AI photo app in town which promises to give users "perfect photos" of themselves. Artisse says it aims to make "personal photography accessible to everyone."
Similar to the Remini app, which went viral a few months ago as Gen Z users transformed their selfies into professional headshots, Artisse is another artificial intelligence app that will catch the attention of professional headshot photographers.
The basic principle of Artisse is similar to Remini and other AI photo apps on the market, the user uploads 15 images of themselves to train the AI. Once the upload is complete, the user can enter text prompts to generate new AI photos of themselves — ranging from the fantastical to the prosaic.
Artisse also offers image prompts, where the user uploads their own reference photo or chooses from a template picture, which the AI will interpret to create a new image.
The founder of Artisse, William Wu, tells TechCrunch that he was inspired to make the AI image app after he saw the huge amount of "perfect" photos people have of themselves on social media and on dating profiles.
"To be able to create these types of photos, you need to be privileged or to be able to afford it, a lot of patience and time, or a very high level of expertise," Wu says.
"With the arrival of AI, our goal is to make perfect personal photography accessible to everyone, no matter your background situation, or experience level. Everyone should be able to create perfect photos of themselves."
Wu also tells TechCrunch that Artisse is using its own diffusion model but has "incorporated best practices and elements from existing open source models and tools."
The company also says that it is trying to improve AI's biases. Recent scandals, such as an Asian MIT student who was turned white by another AI photo app called Playground, have people and authorities concerned about stereotyping. But, Artisse says it is trying to improve the range of body shapes and skin tones.
For users of the app, the first 25 photos are free, and are then charged roughly 20 cents per photo afterward. Wu says they are planning to launch a subscription model in the future.
Artisse is avaiable in iOS and Android.