Photographer Captures the Eccentric People of California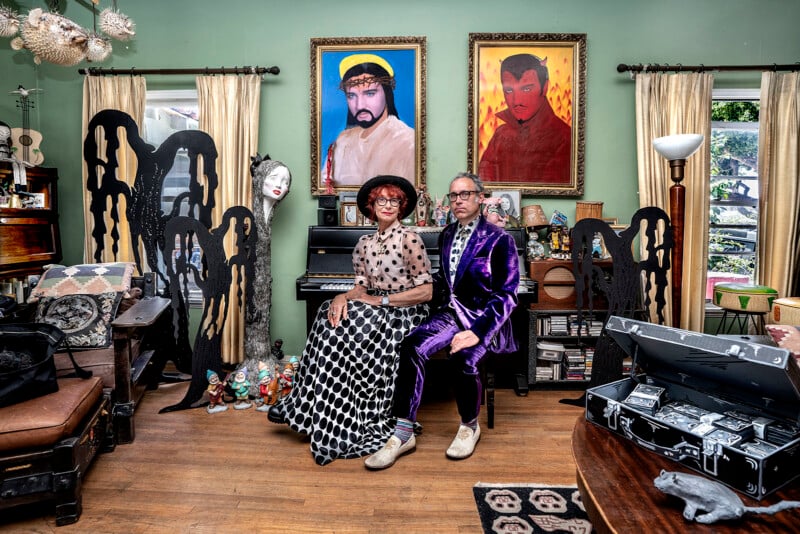 A photographer traveled to California to meet some of the weird and wonderful people who call the Golden State home.
California, and Los Angeles in particular, is a huge magnet for people who want to realize their dreams and live out their fantasies. For her latest project, California Dreamers, Sally Davies met a vast array of West Coast dwellers including everyday folk and notable figures.
"I didn't know that many people there, so I just got started with who I did have," Davies tells PetaPixel. "Those people recommended their friends — people they thought would be good additions to the project."
"I also had people in New York that had been in my New Yorkers book call their California friends and insist they join the West Coast project. That started a chain reaction and the saying, 'It takes a village' was really true. I left each photo shoot with at least one or two new people to contact," adds the photographer.
As Davies mentions, she shot a similar project in New York where she delved into the famous apartments on Manhattan Island and the people who live there.
New Yorkers was released during Covid when people were locked inside their homes. But after the project was finished, Davies wanted to keep exploring this style of portraiture.
"I had been spending time in California the last few years and had a hunch that it might be my next book," she says.
"You never know until you try something, but the response to California Dreamers has been off the hook. I guess the interest in each other's stories and homes has outlived Covid."
Capturing the California Dreamers
Davies says that on her first trip, she photographed "about a dozen people" and came back to shoot the rest in the following two months.
"It was full pedal to the metal but with the help of my assistant Vin who had a car, we got it done," she says.
"We would cover as much territory on those car days as humanly possible, sometimes photographing two or three people in one day.
"Each person was given a Q&A prior to our photo shoot, so I already had that done when we took their photo."
Davies says she learned from her first project in New York that bringing lights wasn't necessarily a good idea.
"As I was setting them up I could feel the person getting uneasy and a bit nervous. It took too long and the energy changed" she explains.
"So after that, I just used an on-camera flash that I bounced off the ceiling. I just needed to make sure the people and their treasures were well-lit."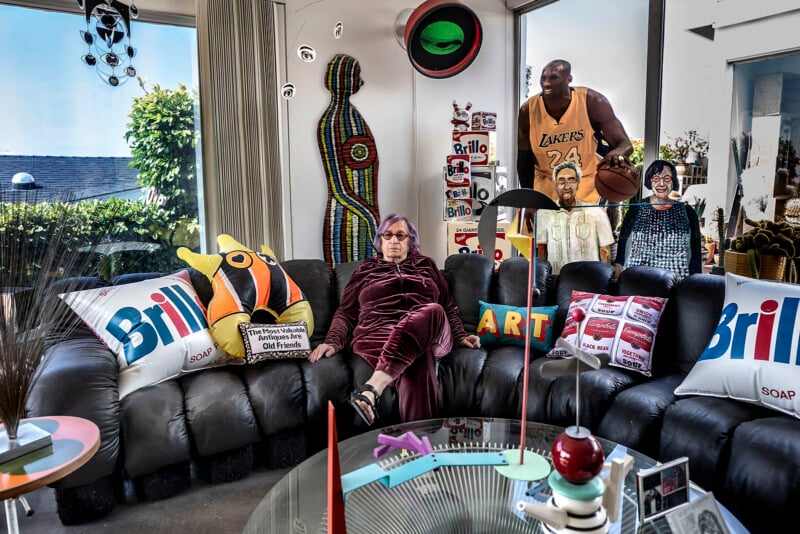 Davies uses a Sony a7R with an 18mm wide lens attached and her shoots were quick, taking no longer than 20 minutes and sometimes being done in five.
"I tried not to manipulate the moment. I just wanted to photograph the person quickly before either of us started overthinking the shot," she adds.
California Dreamers is available from Ammonite Press. More of Davies' work can be found on her website, Instagram, and Facebook.
---
Image credits: All photos by Sally Davies.