Photo Agency Demands Photographer Pays $12K to Use His Own Photos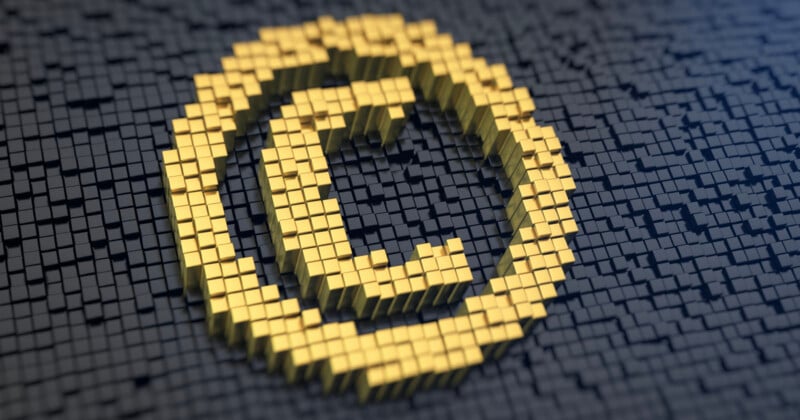 A major Chinese photo agency is demanding an astrophotographer pay $12,000 to use his own photos after he posted his work to social media platform Weibo. The photographer says he never licensed his photos to the agency.
Visal China Group (VCG) has accused Jeff Dai of copyright violation after he published 173 photos that he took himself. VCG has demanded he pay $7,000 (51,900 yuan) in compensation or pay $12,000 (86,500) as a "usage fee."
Dai, who is part of The World at Night program, has reportedly taken to Weibo to express his frustration and has called the situation "outrageous."
"Today, I got a call from VCG saying that my public post had used 173 of their photos in a manner that breaches their copyright and that I will have to pay them over 80,000 yuan," Dai writes on his Weibo account on Tuesday.
After discovering that the photos in question were all taken by him, Dai raged at VCG for trying to claim his work which he insists he didn't give to VCG for licensing.
"I've neither collaborated with VCG on any of these photos nor uploaded the photos to VCG, so how did VCG get the copyright?" Dai says.
What Happened?
VCG claims that Dai licensed 173 photos to Stocktrek Images, a U.S. stock photo provider. Stocktrek licensed the photos to Getty Images and VCG is the exclusive distributor for Getty in China. Therefore, VCG owns the sales rights for Dai's photos in China.
However, Dai says that Stocktrek Images have told him that VCG does not hold the rights. While Stocktrek Images have confirmed its licensing deal with Getty Images, the stock photo agency has apparently informed both Getty and VCG that Dai's work is not allowed to be used by VCG.
As of Thursday morning, Dai's photos are not available on VCG's website or on Stocktrek's. They also appear to have been deleted from Getty's website.
A History of Overzealous Copyright Claims
The drama has captured the imagination of Chinese internet users who reportedly side with the photographer while condemning the photo agency's aggressive actions.
A Beijing-based lawyer says that from all the information disclosed so far, VCG has no right to sell Dai's images and is actually violating his copyright.
In 2019, Chinese state broadcaster CCTV called VCG a "malignant tumor" when the photo agency attempted to claim copyright ownership of the first-ever photo of a black hole released for free by the European Southern Observatory.
According to Sixth Tone, VCG has been involved with almost 200 lawsuits in the past six years. According to it latest annual report, it owns over 400 million pieces of digital content, covering photos, videos, and music.