Kitten Sneak Attack Wins Comedy Pet Photo Awards
The winners of the 2023 Comedy Pet Photo Awards have been announced. Photographer Michel Zoghzoghi has taken home the top prize for his photo of his two rescue kittens, Max and Alex.
Zoghzoghi is a professional wildlife photographer from Beirut, Lebanon, and has captured images of many large wild cats throughout his career. One could be mistaken for thinking that Max and Alex are wild, too, given the sneak attack in progress that Zoghzoghi photographed in his prize-winning image.
"Max and Alex form a lethally cute duo. I had more fun and surprises taking photos of these two characters than during my most adventurous wildlife trips," Zoghzoghi says.
"As a wildlife photographer, I never really considered sending photos to a pet competition until I discovered Comedy Pets. It's witty, it's fun and the photos are hilarious. I am extremely happy and proud to have won it as all the finalists were really outstanding and some of them made me laugh to tears. Pets are a very, very important part of our families and should be celebrated," Zoghzoghi explains.
As the overall winner, Zoghzoghi has received a cash prize of £500, a new camera bag from ThinkTank, and a custom trophy. Zoghzoghi also won the competition's "Cat" category.
People's Choice Award
Alongside the overall winner, the 2023 Comedy Pet Photo Awards also include a People's Choice Award. Voters selected British photographer Chris Porsz's image, "Barking." Porsz also took home top honors in the "Dog" category.
"As an amateur street photographer, I have walked many, many miles and this is still my best and favorite photograph. And it was one I nearly didn't take. But by some fluke, just as the owner of the dog threw the ball, I instinctively raised my camera and fired away. The dog was looking at the owner and then launched itself and flipped in mid-air to catch the ball. Out of the five images taken this was the magic shot which fortunately was in focus!" Porsz explains.
"It is a great privilege to have been awarded this prestigious accolade amongst so many other great pictures. Thank you to the judges and to all those who voted in the people's choice," he adds.
All Other Creatures
Dayra Zelentsova won the "All Other Creatures" category with her image of her beloved ferret, Boudicca.
"I'm so happy to see my lovely Boudicca among the winners," says Darya. "Ferrets almost never win anything in major international photo contests, and I'm glad to promote them as amazing pets and models. They are intelligent, cheerful, social little creatures with great personalities and overloading cuteness — when you have a ferret, you literally never stop smiling! I'm also thrilled to become the first Ukrainian representing the US in this wonderful photo contest. The world indeed needs more joyful and peaceful moments, and funny pet photographs are a great source of positive vibes, kindness, and love."
Pets Who Look Most Like Their Owners
Junior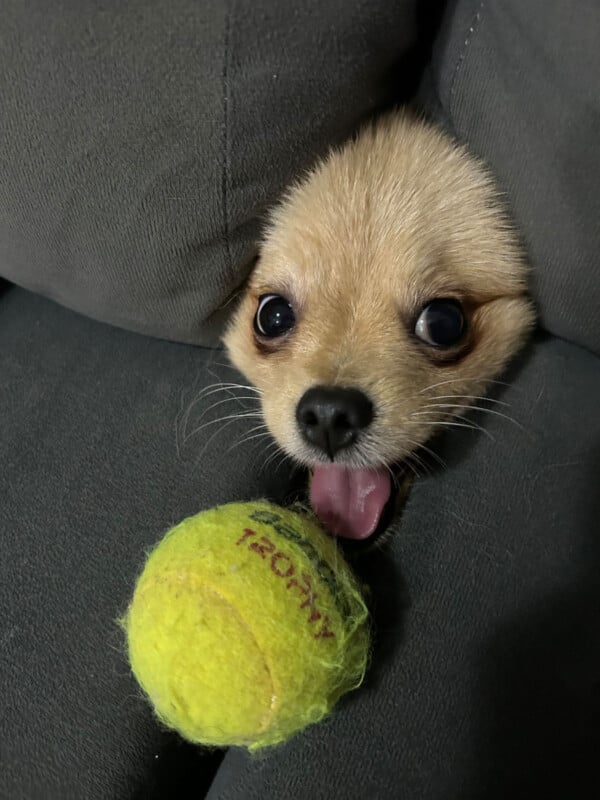 Highly Commended
While they did not win their respective categories, these photographers were recognized by the judges for their excellent entries to this year's competition.
Among the commended entries are a pair of images from Kenichi Morinaga, the winner of last year's contest, thanks to his mind-bending and adorable image of two cats smashing their heads together.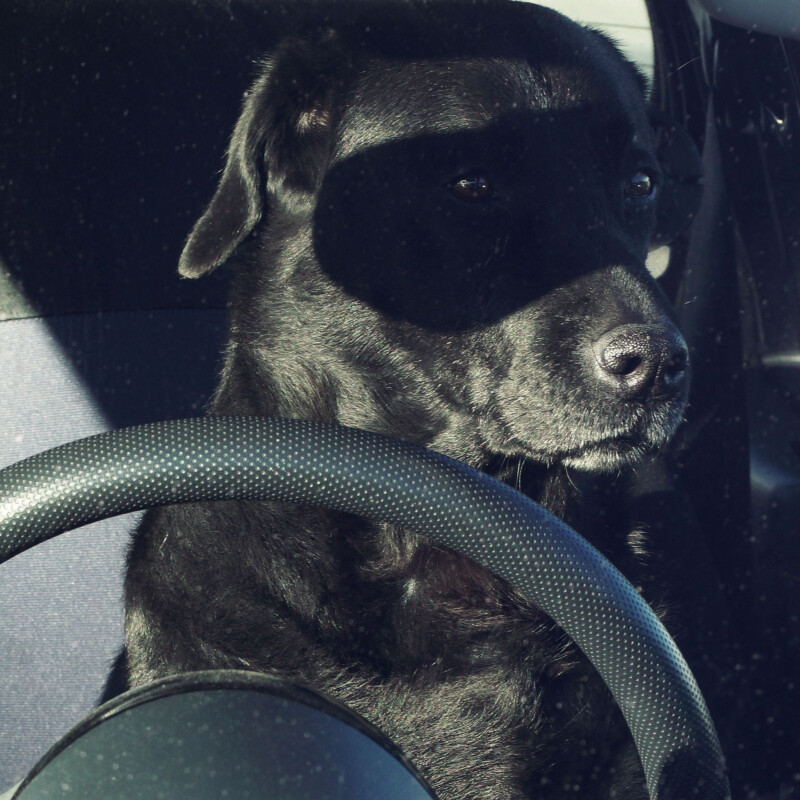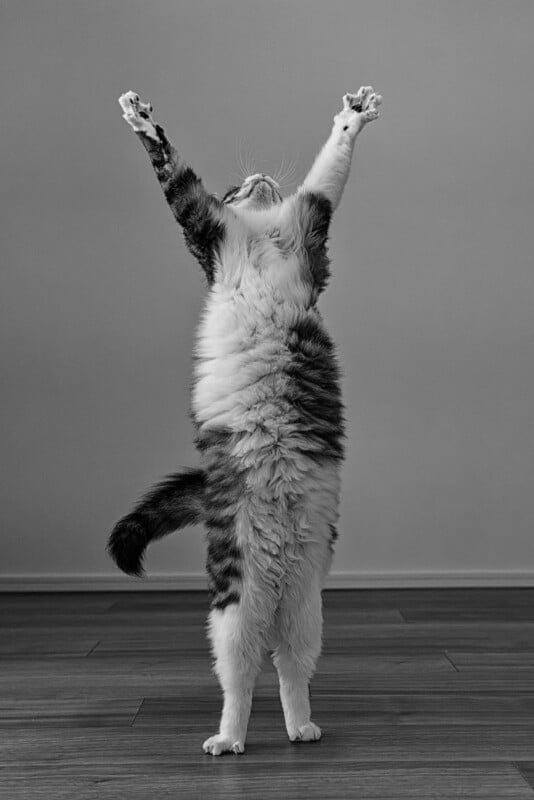 "This is still a very young competition in the whole scheme of things, but within a few short years we are already receiving some of the most uplifting, life-affirming hilarious images of pets in the world! We couldn't be more excited to share these with you all. Pets have played a fundamental role during the covid years, and to be able to laugh out loud with these loveable creatures is the reason this competition exists!" says Tom Sullam, co-founder of the Comedy Pet Photo Awards.
More of the fantastic entries from this year are available in PetaPixel's previous coverage of the 25 finalists and on the Comedy Pet Photo Awards website.
---
Image credits: All images courtesy of the Comedy Pet Photo Awards, individual photographers credited in the captions