Bride Wants a Refund After Photographer Slept With the Groom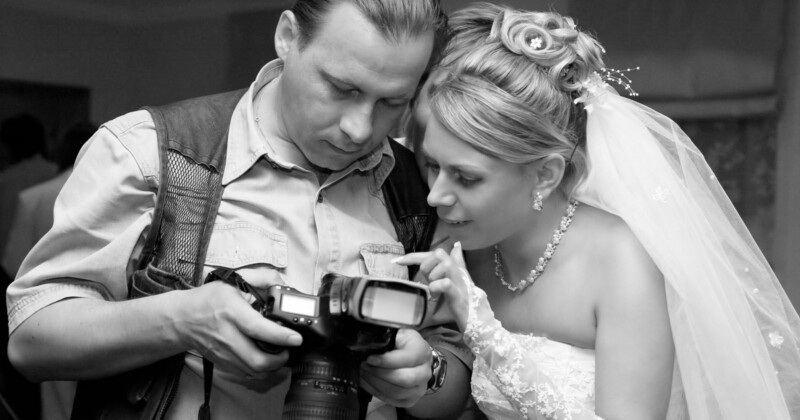 A wedding photographer has taken to Reddit to share a shocking dilemma — Should they refund the bride after their second shooter allegedly slept with the groom?
In the eye-popping post, u/Wedding_dude says that earlier this summer they had a wedding booked but their regular second shooter couldn't make it so they hired someone else.
"Her and I did the wedding, and everything seemed business as usual. Photos were edited, delivered to client, all was good," writes the photographer.
"Then this morning I got an email from the bride. She was wanting a refund because the lady I had hired as a second shooter for the day ended up sleeping with her husband at some point after the wedding, and she also included photos from his phone to prove it."
The photographer posted to r/WeddingPhotography and asks the forum what the best course of action is.
"She hired me for a job and the job was completed and product was delivered," explains Wedding_dude.
"But I also feel like this would be as if I were a professional dog walker who walked a client's dog, then came back and shot it later."
They also add that the second shooter was a private contractor and not an employee.
"I really feel for this lady, but that's also a lot of money to have to give back for work that was done," they add.
In further posts, Wedding_dude explains that they found the second shooter through a friend of someone they had worked with previously and she had studied photography and also had a "decent portfolio."
Response
The top comment underneath the post seemingly gives sage advice.
"Tell them you are sorry to hear that but there isn't a way for you to refund for a service that has been completed per your contract," writes u/austinolet.
"The second shooter is a contractor who I will not work with again but she is not directly involved with my business. I can not refund you because something unfortunate happened that I had no control over."
It appears to be a reasonable response and the original poster (OP) seemingly agrees, adding "This seems like a good path forward."
As of publication, there are no further updates on the photographer resolving this issue.
---
Image credits: Header photo licensed via Depositphotos.