AI Images Titled 'Boring America Photorealism' Goes Viral on Reddit
A photographer and artist created a set of "boring" AI images depicting unremarkable scenes that would be "quickly scrolled past on Facebook."
John Kelly set out to create AI images that look more like basic phone photos than the polished, professional-looking AI images more commonly generated.
Using Midjourney, Kelly typed in prompts like "posted on Reddit" and "cheap camera" to get the images to be more casual and unfiltered.
"I want to display these 'boring' images due to this eerie sense of humanity they give off that I had not felt with the other AI-created images," Kelly explains to PetaPixel.
"What got me to that point was how the AI image tools are prone by default to making very dramatic stylized images."
"I was getting tired of seeing them and set out to focus on making unremarkable photos. The type that would be quickly scrolled past on Facebook without much thought in the world," he continues.
"When Midjourney's v5 was released and everyone was trying to make professional looking photos, I was trying to make ugly pictures of food."
Kelly's fake images of boring America have captured Reddit's imagination where his post received 12,000 upvotes.
"The vibe is absolutely nailed in most of them so at first glance it's totally convincing, but of course, the details are absolute nonsense if you look at them long enough," comments one user.
Making the Boring AI Images
The images are all straight out of Midjourney without any post-production work but Kelly had to spend a lot of hours finding "specific prompt parameters" to bias the AI images correctly.
"I probably went through making hundreds of AI images just to settle on around the 20 for this submission (more or less similar to taking hundreds of photos in photography and narrowing it down to the best ones)," he says.
"Some of them were made nearly half a year ago and the rest were made last week. Probably took a couple of hours in total to make all of them (it took months to get a decent hang of things and I still do not fully know what I am doing)."
Like all AI images, they are flawed. Reddit users commented and critiqued the hands and faces in some of the images, the diversity bias of the AI, whether AI really is an art form, and who actually deserves credit for the images.
"There are daily debates on how AI image creation should be treated. Seeing some guy spend five minutes making an AI art piece and calling themselves an artist is completely demoralizing to someone who spent their whole lifetime and passion on the same type of work," says Kelly.
"Maybe another way of saying this is rather than judging the AI-created images by a new user who spent five minutes working on them, see what happens when someone puts in as much dedication and time as a traditional artist with 10,000 hours of experience."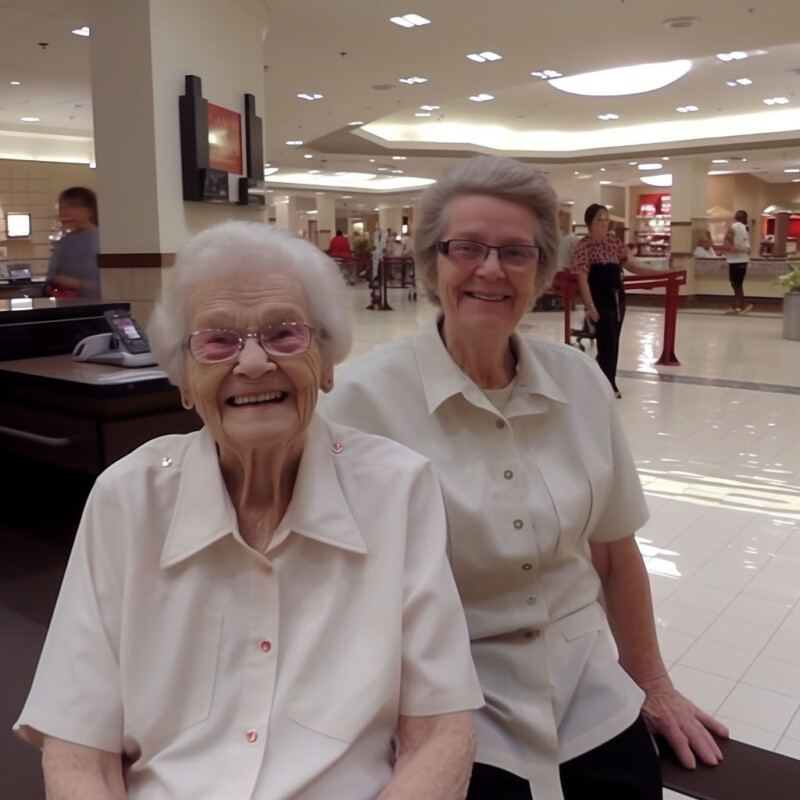 Changing Memories
Kelly says he is surprised by the amount of attention the post has got and he believes it shows the general public doesn't understand how quickly AI art tools are developing.
The boring aspect of the images lends greater verisimilitude to them and this has the potential to affect humanity's memory.
"The very definition of 'real' will likely have to be changed," says Kelly.
"For the future, in the short term issues like deepfakes in politics will probably become far more prominent. In the long term, there may be a complete philosophical breakdown of 'reality' such that every person could live in their own sort of universe."
"Our memories of the past, however 'real' or not they are, could even be used to 'resurrect' those who have long been dead. Expect to see those moving Harry Potter pictures applied to photos of someone's great-grandparents in the coming months."
Photography and AI
Kelly is both a photographer and a digital artist. He says his experience with the camera helps with AI image creation.
"You get an idea of what technical terms to prompt for versus where you should just let chance take over," he says.
"With photography, I had always wanted to recreate the Kodachrome look you see in certain photos from the 1930s and 1940s. That motivation actually pushed me to find better photorealism techniques in Midjourney and Stable Diffusion."
More of Kelly's work can be found on his website, Instagram, and Twitter.
---
Image credits: All images by John Kelly.