Powerful Photos of Older People With Down Syndrome Defy Misconceptions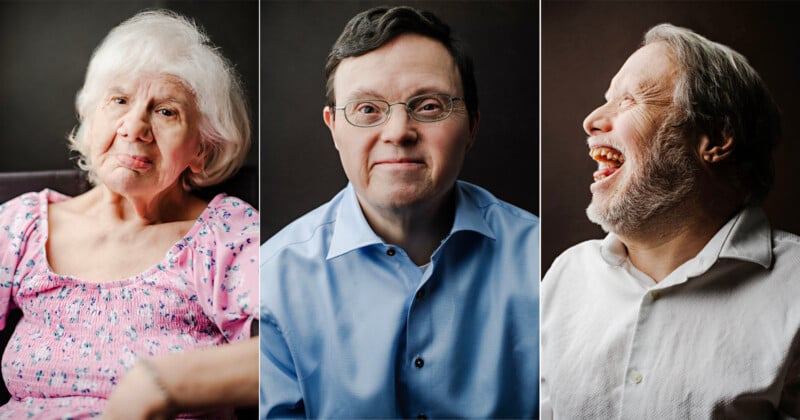 A powerful photo essay entitled Here I Am challenges people's false assumption that individuals with Down syndrome do not live into their senior years.
Photographer Hilary Gauld took the portrait of Joan, an 84-year-old woman who has Down syndrome as well as 59-year-old Craig whose mother was told by doctors that he wouldn't live past 30 years old.
Gauld tells PetaPixel that she teamed up with the Candian Down Syndrome Society for the project.
"In Canada, the life expectancy for those with Down syndrome has more than doubled over the past 40 years," says Gault.
"This can be attributed to advances in medical diagnostics and treatment. The misconception that people don't live long full lives exists partly due to the lack of representation of people with Down syndrome over 40 across all media, including the imagery used to represent the community.
"We wanted to show our communities that people with Down syndrome can and do live long lives."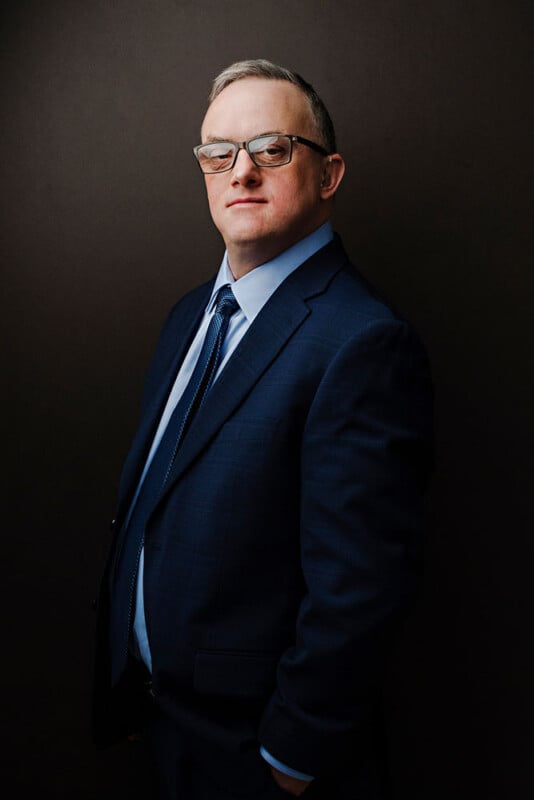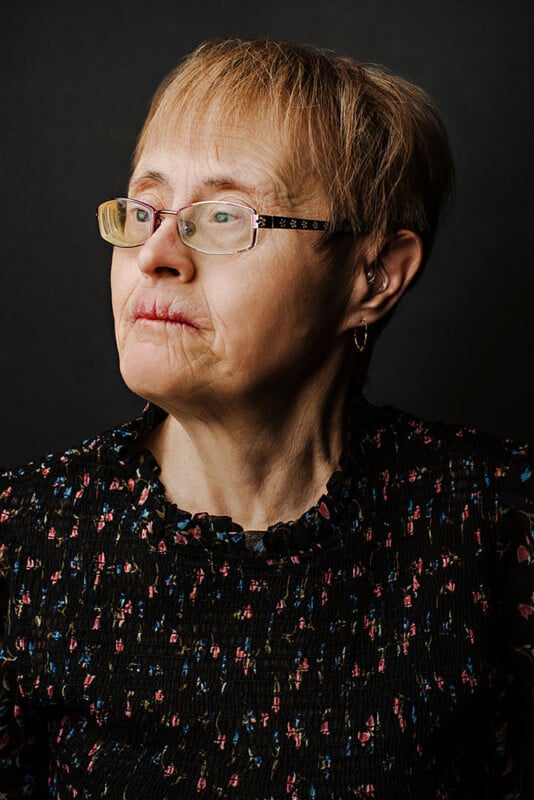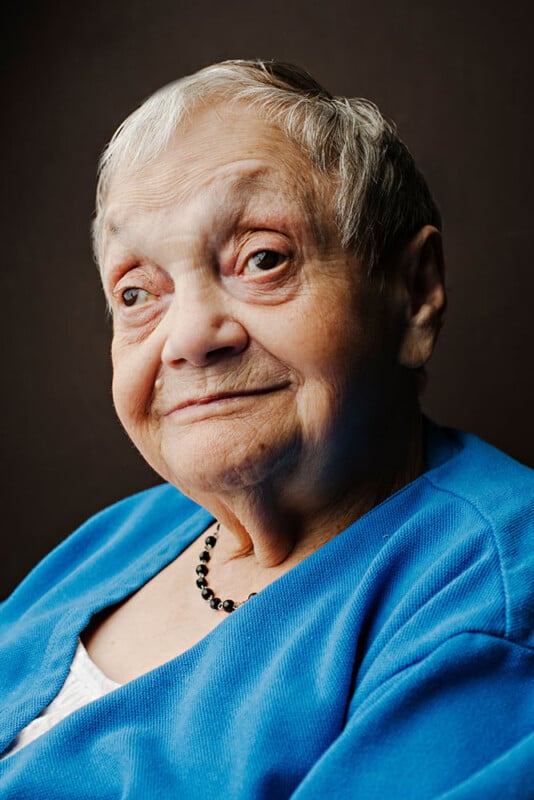 Gauld's lens focused on 15 adults from the age of 28 to 84. They include 58-year-old Michael who was "never expected to live, or walk, or talk or do much of anything," explains his sister Catherine.
"Thanks to my family, his teachers, and caregivers, he has grown into a fairly independent person who is loved by many people."
Gauld, a family portrait photographer, has been working with her local Down syndrome community Kitchener, Ontario for almost 10 years — she photographs a yearly calendar.
For Here I Am, Gauld used a Nikon D6 and a 50mm f/1.4 bringing some of her subjects to her studio and meeting others in their homes.
"Our sessions were a lot of fun. They enjoyed dressing up and having their photos taken," she explains.
"Music is something that often connects people to their energy. So there was a lot of music played during our time together. Justin Bieber, Queen, Brittany Spears, Anne Murray, and Johnny Cash were among some of the favourite artists.
"As always with portrait photography, the art is in being able to take the energy and personality of who you are photographing and relay that in a still image. My hope is that people can feel the lived experiences of these people and celebrate how far this community has come. To grow visibility across all ages and make space for older adults with Down syndrome."
Gauld says she learned a lot about the Down syndrome community, meeting families who care for their siblings and children.
"Two of the participants live with their Moms who are 90 years old. Two live with their sisters. Others in group homes and some live independently. The love and support that surrounds the people in this series was beautiful," she says.
"Most importantly, I learned about their lived experiences. Their lives are full of family and friends. Medals earned in the Special Olympics. Travel. Work. Activities that filled their days; walks, colouring, bowling, swimming, gardening, dancing, snowshoeing, downhill skiing, listening to records, and writing letters.
"One of our participants met his idol, William Shatner, and that is a story told hundreds of times over for him in his life. Birthdays each year are always celebrated with a cake and a wish as they blow out the candles."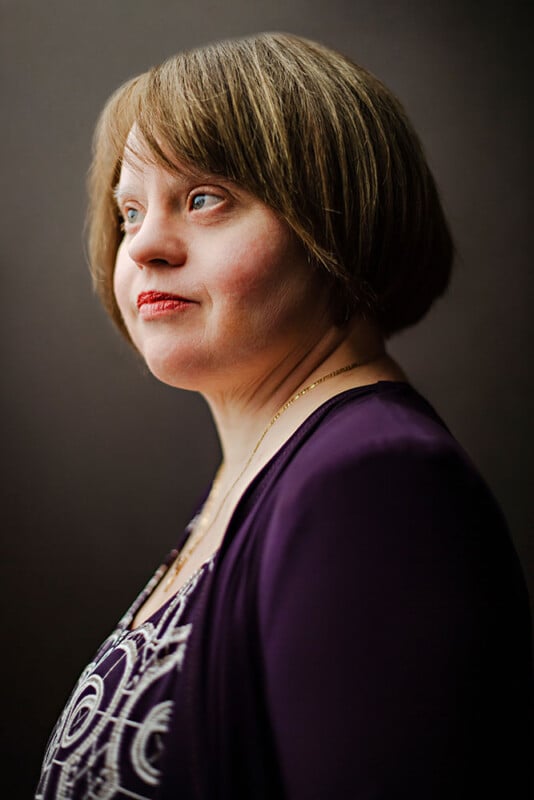 More of Gauld's work can be found on her Facebook, Instagram, and website.
---
Image credits: All photos by Hilary Gauld.