Photographer Weaves Her Models Into the Landscape for Stunning Images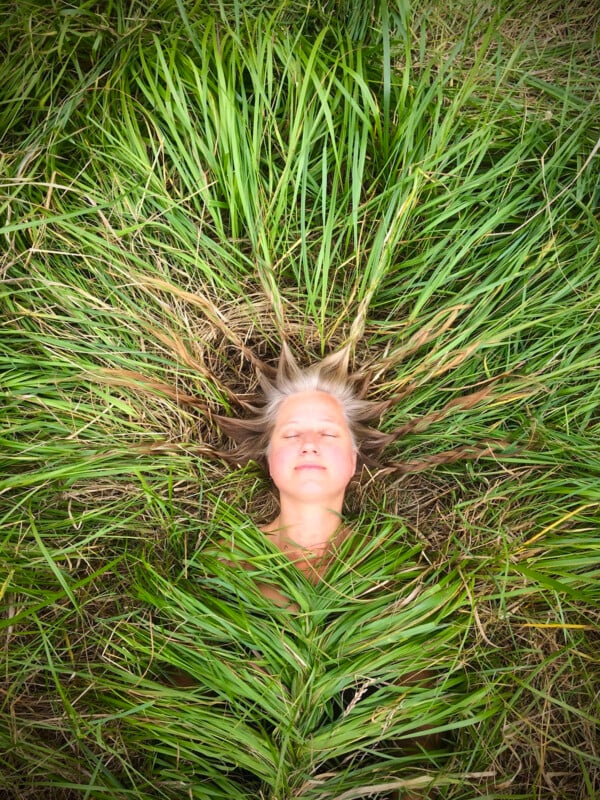 A photographer inspired by nature weaves women into the landscape using natural elements like grass, water, and plants.
Jeanne Simmons tells PetaPixel she had a "recurring impulse" to weave women into the grass and finally followed through on her vision and it ended up changing her life.
"Grass Cocoon set me on a trajectory of exploring my relationship with the natural world, expressing my reverence for it, and affirming my connection to it," she says.
"I developed an ephemeral approach that involved integrating my models into the landscape, adorning them with sculptural elements, and capturing the moment through photography."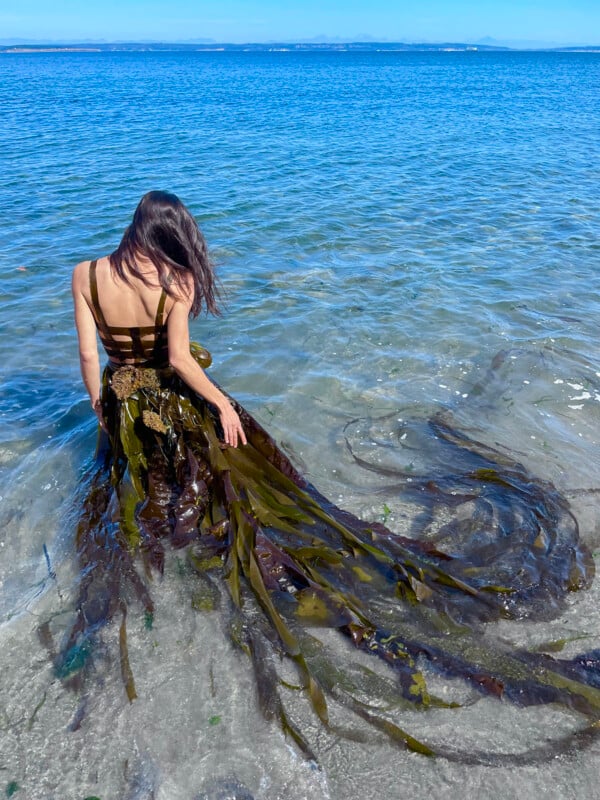 "With my work, I attempt to convey my belief that we belong in nature, that we are part of the very fabric of nature," she continues.
"This work is my personal antidote to what I perceive to be the tragic alienation between much of humanity and the Earth upon which we are dependent."
Creating an Earthly Photo
Simmons is inspired by the materials she encounters during walks with her dogs. Plants that many may not even notice spark the photographer's imagination.
"Once I have identified a site and a particular material, I inevitably begin the collection process, foraging for and harvesting my materials," she says.
"Sometimes I create the necessary sculptural components for a project in my studio and transport them to my site on the day of the shoot."
"Other times I forage on-site, and create and document the piece all in one day, building the piece directly on my model's body," she says.
"Once my models are situated and wearing whatever accoutrements I have created for them, the actual shoot goes very quickly. I'm shooting for perhaps a half an hour to an hour, depending on the elements and the level of comfort or discomfort that my model might be experiencing."
"There are of course an abundance of variables to manage when preparing for a shoot outside, sometimes requiring me to study the tides, the location of the sun, the weather, et cetera, all of which add to the fun and feeling of engagement that I love so well," she adds.
Simmons's models are "regular people" who live in her community. They don't wear makeup and she doesn't alter them in Photoshop afterward staying true to the organic themes of her images.
All she brings along to her photo shoots is her camera, her iPhone, a couple of tripods, and a reflector.
"So far I have used entirely natural lighting. My skills are still somewhat rudimentary. After a lifetime of identifying with tools like hammers, drills, chisels, and shovels. I still feel a bit clumsy with a camera," she adds.
New to Photography
Simmons was previously a sculptor with "virtually no photography skills whatsoever" and began capturing photos using an iPhone 5.
"When I began making this body of work, I had no idea where it was leading me," she explains.
"I later purchased a Fuji X-T3 and took an online photography class at the School of Visual Arts in NYC. I'm still trying to catch up with myself, from a photographic perspective."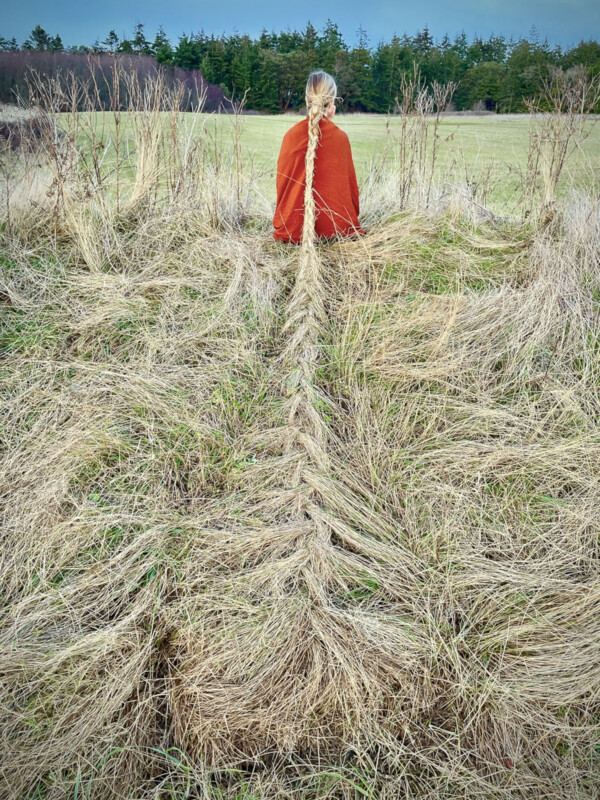 Simmons lives on the edge of the Olympic Peninsula in Washington surrounded by a temperate rainforest with her husband and daughter.
You can see more of Simmons's work by visiting her Instagram page and website.
---
Image credits: All photos by Jeanne Simmons.