Tom Hanks Says AI Could Allow Him to Star in Movies After His Death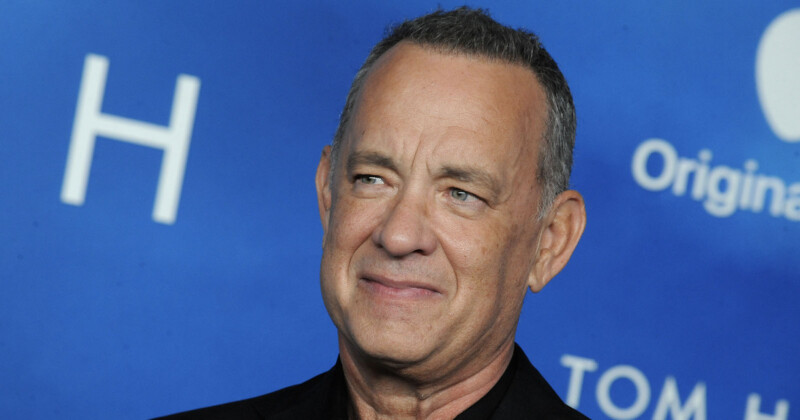 Movie star Tom Hanks says he could continue acting after death with the help of artificial intelligence (AI).
Speaking on the Adam Buxton podcast in an episode released on Friday, Hanks says that he realized silver screen immortality was a possibility when he starred in The Polar Express back in 2004.
"We saw this coming, we saw there would be this ability to take 0s and 1s inside a computer and turn it into a face and character," he says. "That has only grown a billion-fold since then and we see it everywhere."
Hanks, who has appeared in iconic films like Forrest Gump and Cast Away, says that right now it is a "bonafide possibility" that he could pitch seven movies starring himself as a 32-year-old using AI and deepfake technology.
"I could get hit by a bus tomorrow and that's it, but my performances could go on and on and on and on," says the 66-year-old.
"And outside of the understanding that it's been done with AI or deepfake there'll be nothing to tell you that it's not me and me alone. It's going to have some degree of lifelike quality and that is certainly an artistic challenge but it's also legal."
Hanks touched upon the legal ramifications of the technology saying that there are conversations taking place right now.
"And I can tell you that there are discussions going on in all of the guilds, in all of the agencies, and in all of the legal firms in order to come up with legal ramifications of my face and my voice, and everybody else's."
The host Buxton, a British comedian and actor, put it to Hanks that audiences will turn their nose up at an artificial version of the actor.
"Without a doubt, people will be able to tell," replies Hanks. "The question is, 'Will they care?' There are some people who won't care, who won't make that delineation."
Earlier this month, it was revealed that the latest installment of Indiana Jones will feature a de-aged Harrison Ford for the first 25 minutes of the movie, with the 79-year-old appearing as a 35-year-old.
---
Image credits: Header photo licensed via Depositphotos.