Martha Stewart Becomes the Oldest Sports Illustrated Swimsuit Cover Model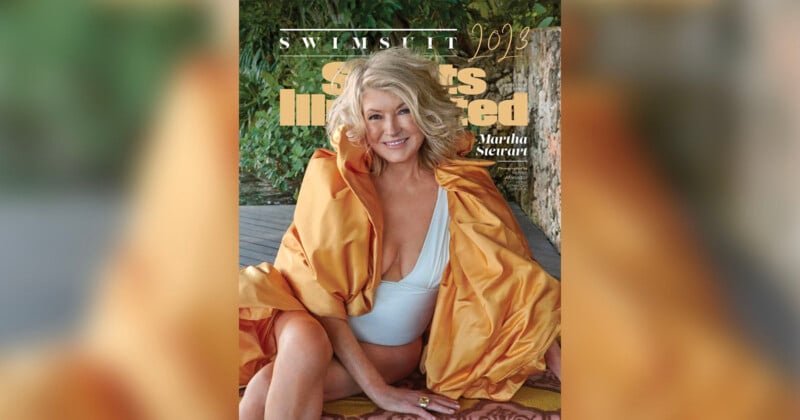 81-year-old Martha Stewart has become the older ever cover model for Sports Illustrated's annual swimsuit edition.
The television personality and businesswoman has wowed fans after posing for a series of photos for the iconic edition of Sports Illustrated.
"Sports Illustrated for some unknown reason asked me, Martha Stewart, to be one of the cover girls," she says in an interview with the editor-in-chief of Sports Illustrated Swimsuit.
On my podcast, I sit down with @mj_day, editor in chief of @si_swimsuit, to talk about my cover! Listen to our exciting conversation on the @iheartmediaofficial app or wherever you get your podcasts. And pick up my cover of the #SISwim23 issue on newsstands May 18th! #SISwimsuit pic.twitter.com/sk04ppzwQU

— Martha Stewart (@MarthaStewart) May 15, 2023
"I am so thrilled to be on the cover of the Sports Illustrated swimsuit issue," she says in an Instagram post.
"My motto has always been: 'When you're through changing, you're through,' so I thought, why not be up for this opportunity of a lifetime? I hope this cover inspires you to challenge yourself to try new things, no matter what stage of life you are in."
Photographer Ruven Afanador took the photos of Stewart. The NYC-based photographer is no stranger to high-profile, big-impact magazine shoots.
It's a new direction for Sports Illustrated, which began putting out its swimsuit edition in January 1964 when it wanted to boost circulation in the winter months.
The inaugural issue featured a model named Babette March on the cover, wearing a white bikini. The response from readers was overwhelmingly positive, and the swimsuit edition quickly became an annual tradition.
Over the years, it has showcased all types of models in its swimsuit edition, often-times aimed at celebrating athleticism and diversity.
When we said this year was going to be epic, we meant it. Find out now who your 2023 SI Swimsuit cover models are!https://t.co/JmTTTteBEt

— Sports Illustrated Swimsuit (@SI_Swimsuit) May 15, 2023
The 2023 edition features three other cover models along with Stewart: actresses Megan Fox and Brooks Nader, as well as German singer Kim Petras who is transgender.
---
Image credits: Feature photo by Ruven Afanador/Sports Illustrated.