These Are the Official Portraits of King Charles III's Coronation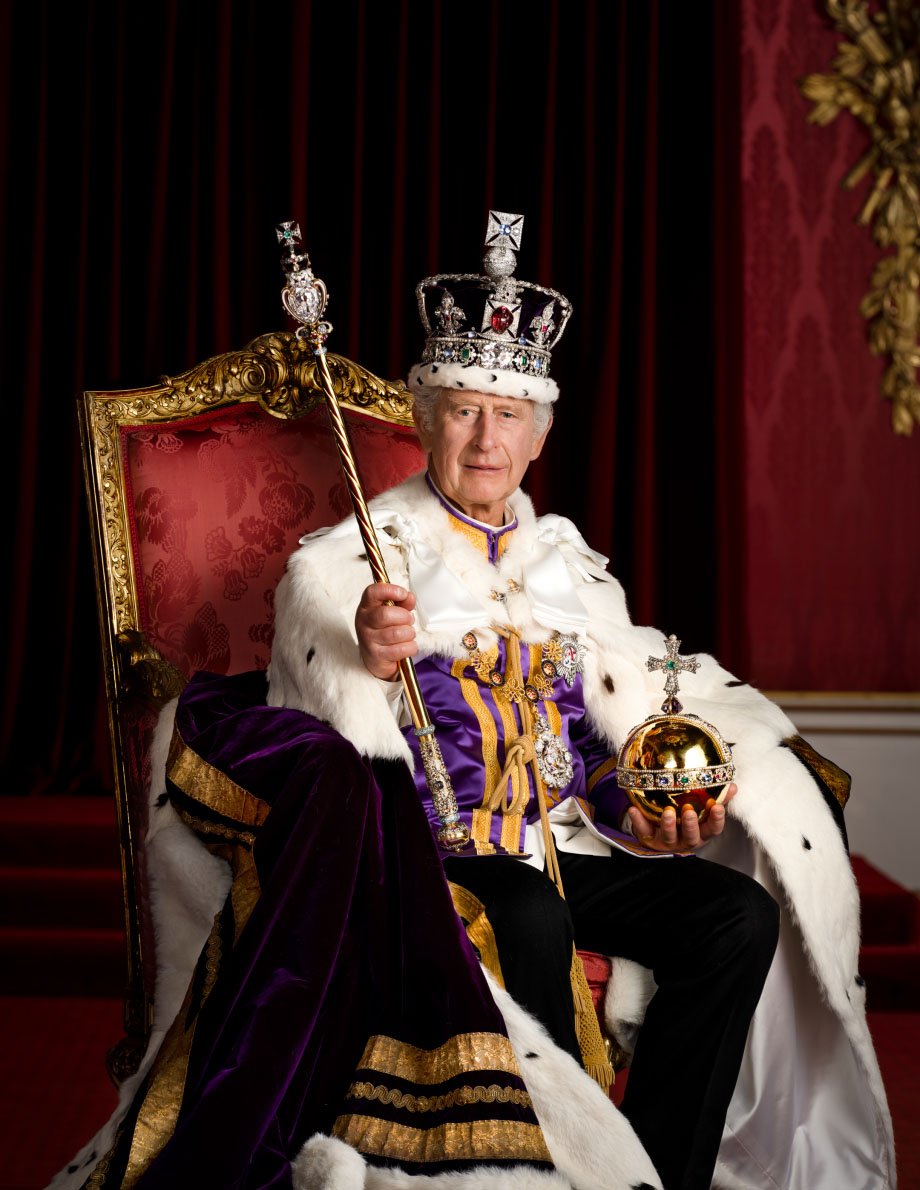 The British royal family has released the official portraits of King Charles III's coronation taken on Saturday by photographer Hugo Burnand who called the job "the biggest commission of my life."
Burnand was perhaps an unsurprising choice given that he is the only portrait photographer with a Royal warrant and photographed Charles and Camilla's wedding in 2005.
Burnand took the photos in Buckingham Palace's Throne Room and was given very limited time to do it. The pressure was on as every news outlet in the world will publish the pictures.
Four of Burnand's photos have been released: one of King Charles in full regalia holding the Sovereign's Orb and Sceptre, one of Queen Camilla, one of the King and Queen together, and a group photo with working members of the royal family — Prince Harry is not present.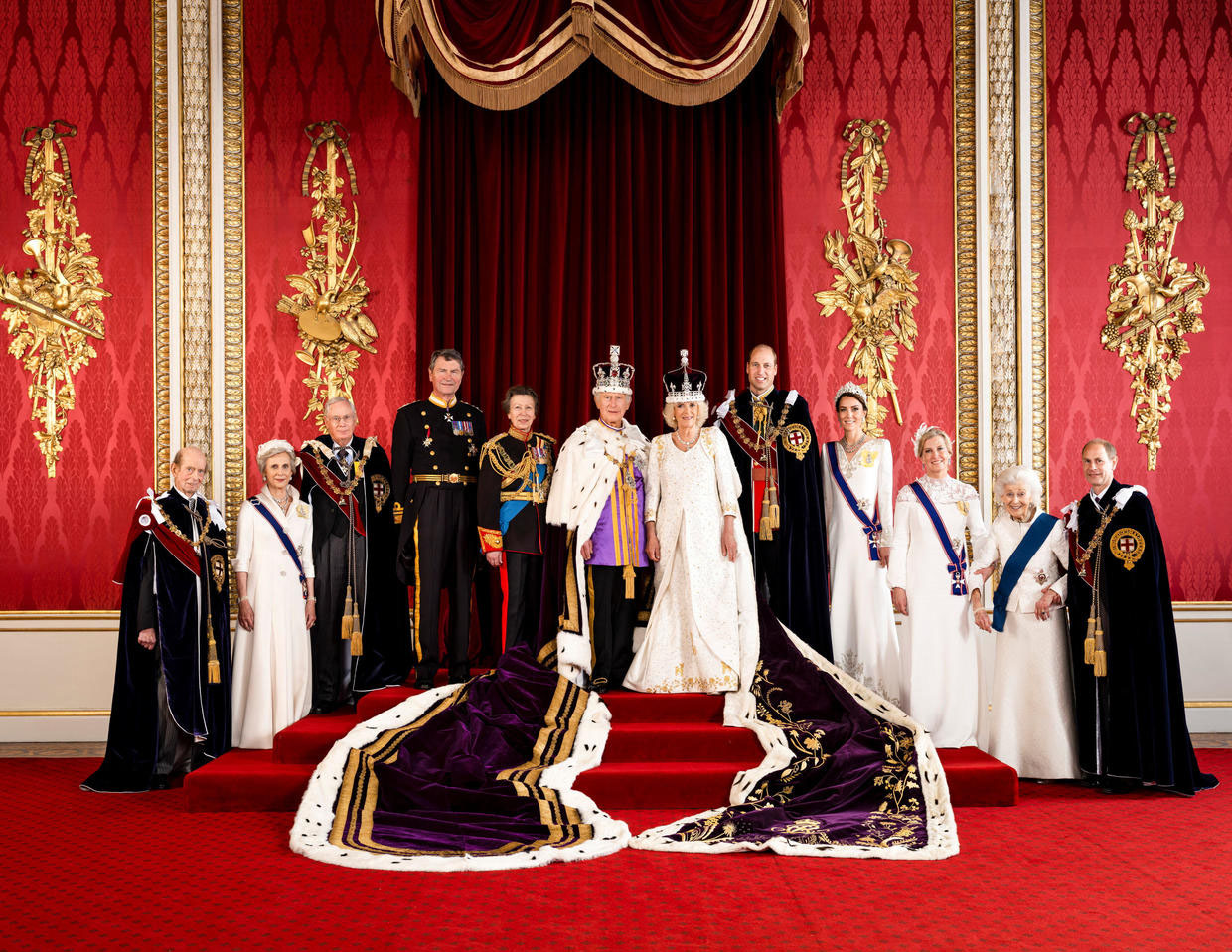 Burnand said before the coronation that he wanted the photos to feel intimate as if viewers were "having maybe a one-to-one conversation" with the King.
Burnand took Charles's 60th birthday portrait which was notable as it depicted the then Prince of Wales in a relaxed fashion with the future king leaning back into a gold chair.
He also shot the photos for Prince William's wedding to Catherine in 2011 where it was once again noted that Burnand made the photos look casual by surrounding the newlyweds with page boys and bridesmaids.
Burnand has stated that he tries to make his sitters feel as comfortable as possible and revealed a technique he employs called "the three Ts" which stands for tummy, t*ts, and teeth.
"Suck it in, thrust them out, flash those pearly whites. And for the perfect smile? Don't say cheese. Say: "sh*t!" Try it. It works," he says.
For centuries, Britain's newly crowned kings and queens would have commissioned artists to paint their portraits. But in 1902, the first photographer took King Edward VII's photo.
Since then there have only been two coronations before Charles's. Cecil Beaton photographed Queen Elizabeth II in 1953, an epic photo showing the Queen apparently in Westminster Abbey, although the photo was actually shot with a backdrop inside Buckingham Palace.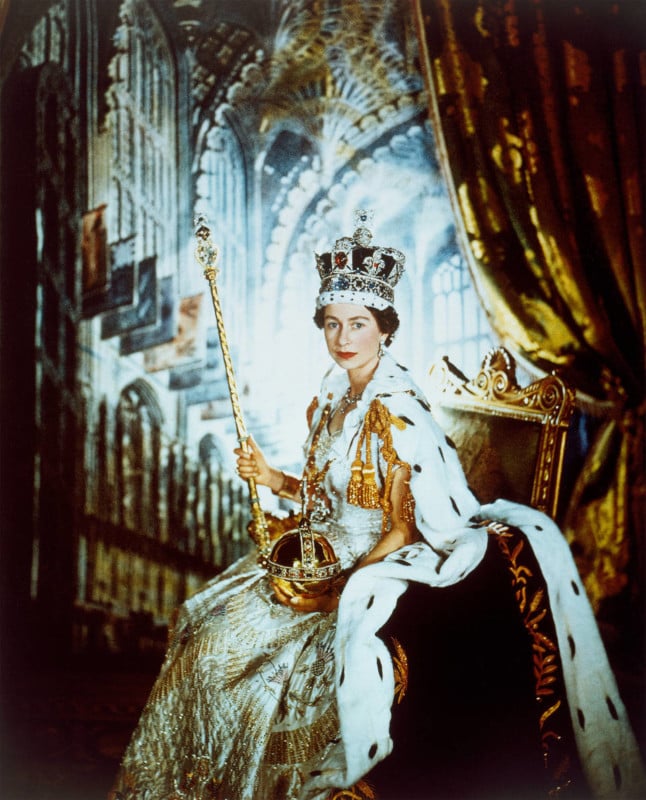 Burnand could not have taken such a spectacular and dramatic photo, in the 1950s support for the monarchy was far more widespread than it is today. The modern royal family is aware that the photos need to appeal to younger generations who are more skeptical of the institution.
---
Image credits: All photos by Hugo Burnand.