AI Generates 'Photos' of a Celebrity Concrete Eating Contest
A series of artificial intelligence (AI) images of an "annual celebrity concrete eating contest" has taken the internet by storm, another bizarre result of opening the Pandora's box that is AI-generated "photos."
Created on Midjourney, the images show Pope Francis, actors Chris Pratt and Margot Robbie, wrestlers Dwayne "The Rock Johnson and John Cena, and singers Lizzo and Ariana Grande, chowing down on concrete.
The disturbing and bizarre series originated from Reddit via the Weird DALL-E subreddit.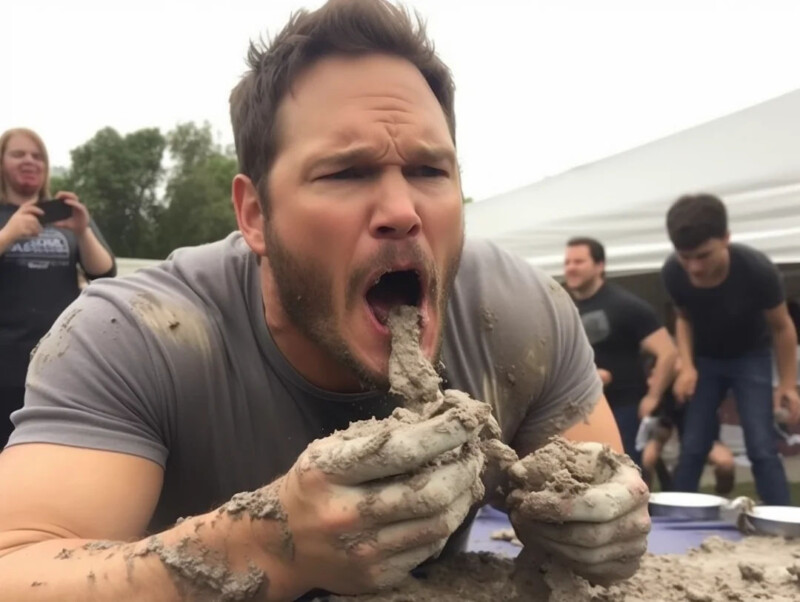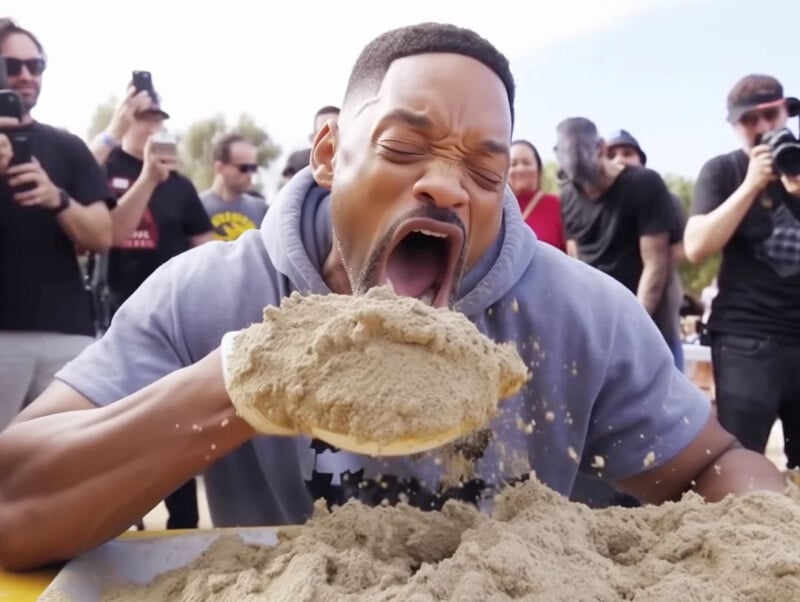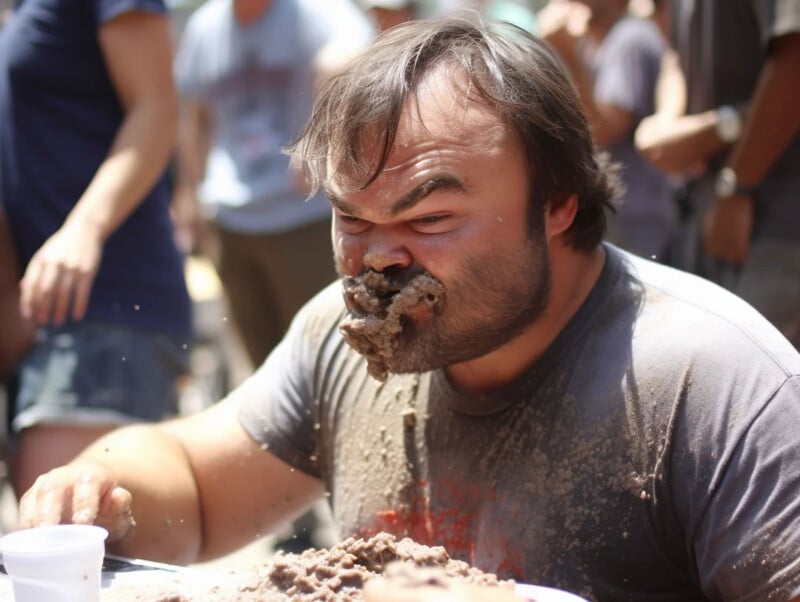 "Someone already did a regular concrete eating contest. I just decided to do one with celebrities," says the images creator in response to a Redditor asking how they came up with the idea.
Danny Devito, Keanu Reeves, Elon Musk, President Joe Biden, and Donald Trump all look disgusted by what they are doing in the synthetic pictures, in yet another great example of the uncanny valley that AI image generators provide.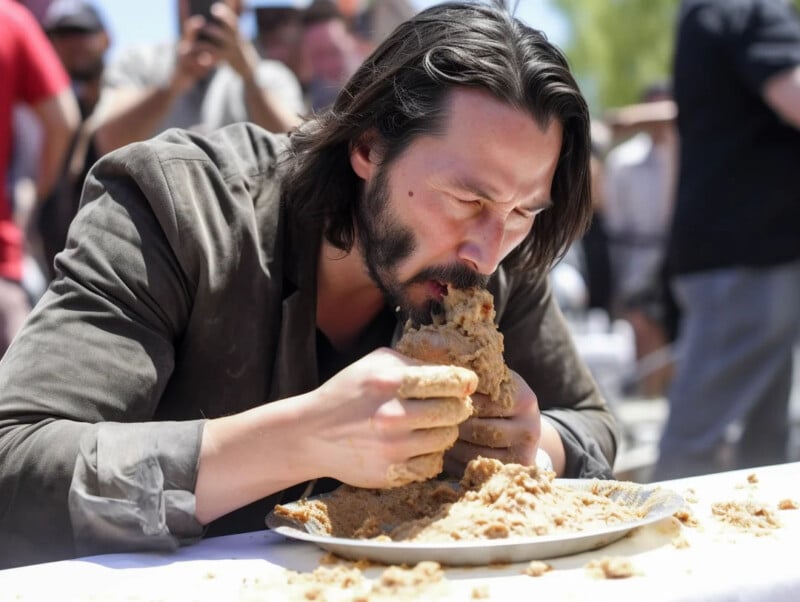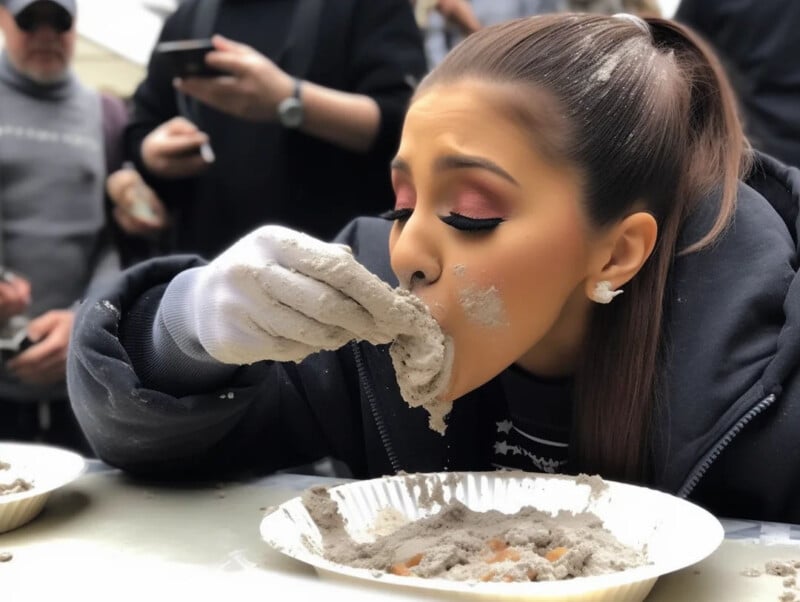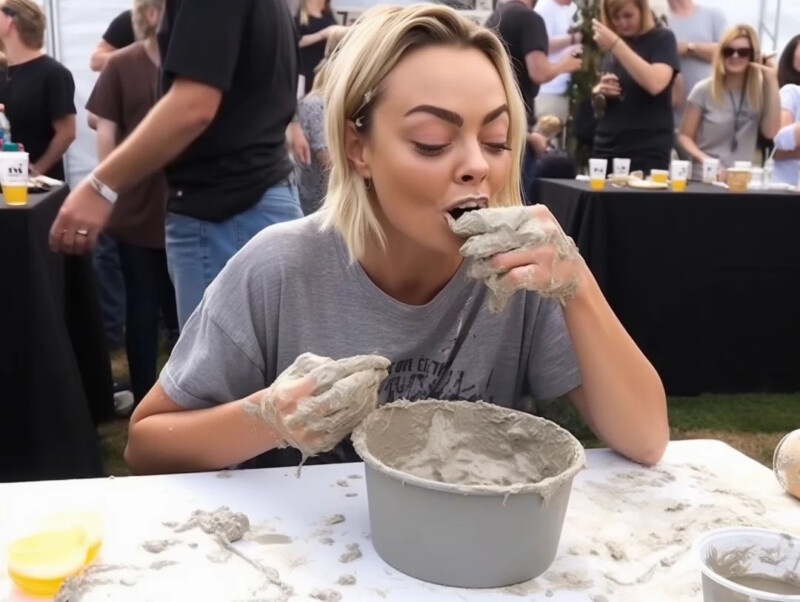 "The bot always has some slight deviations in celebrities but it always gets Trump and the Pope right lol. Maybe because they've been photographed so much more than others," writes one commenter.
"They're each eating the concrete in exactly the manner I'd imagine," jokes another.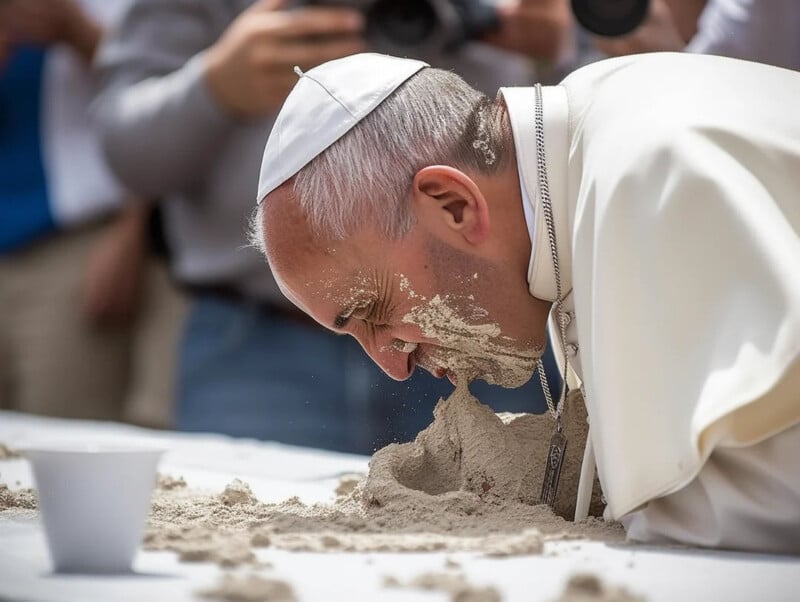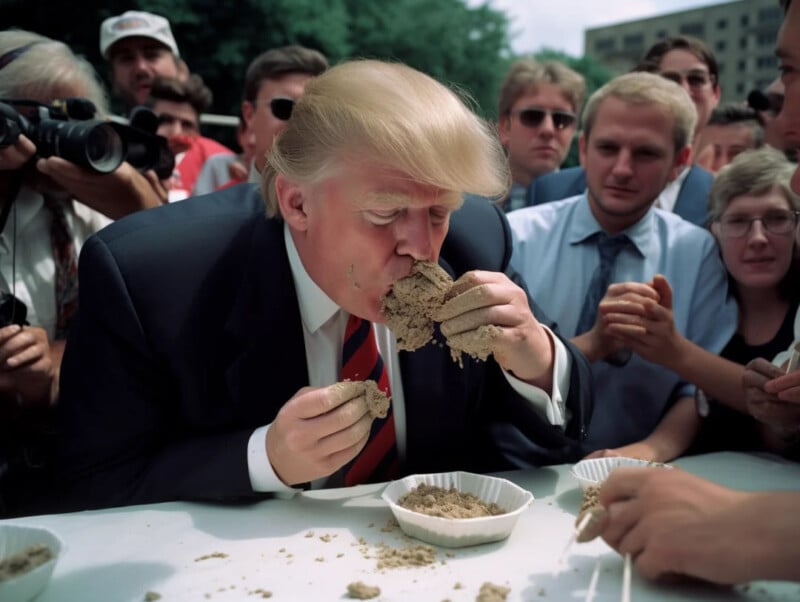 When one person commented on how AI is getting better at generating hands, a feature of the latest Midjourney version, the original poster writes: "The only consistent problem now is the size of the hands. You do still occasionally get the extra or missing finger."
In the images, it was Pope Francis who took home first place in the celebrity concrete eating contest that is apparently held annually.
AI Imagery News Roundup
While strange and clearly unreal because of their nature, the AI images of celebrities eating concrete are realistic — something that is becoming increasingly a problem.
This month, PetaPixel broke the story of an AI image winning an award at the Sony World Photography Awards (SWPA), a milestone for the new machine-learning technology.
---
Image credits: Images courtesy of Reddit user Savage17YT