Historic Photos of New York Socialites Attending the Easter Parade
The New York Easter parade grew from churches simply displaying flowers into a significant cultural event where well-to-do New Yorkers could show off their fashion sense.
This fascinating set of photos, pulled from the Library of Congress and the New York Historical Society, shows the city's wealthiest patrons wearing new clothes as the Easter Parade, centered around Fifth Avenue, became the best-known in the world.
Wearing new clothes for Easter has deep roots in European customs and the term "Sunday best" is attributed to the Christian weekend. In New York, the parade is a cultural touchstone that began with ladies in the 19th century attending churches in their finest garb.
By 1880, the parade was a date to look forward to for New York's upper classes and Easter became an event akin to Christmas.
It wasn't until 1890 that the parade was officially designated as the "Easter parade." By then, traders and merchants had begun honing in on the event to promote their wares. Not everyone was thrilled about the parade; in fact, the very earliest customs of the parade — displaying Easter flowers outside churches — had been resisted by some traditionalists.
But by the early 20th century, with the parade in full swing, many warned against the Easter extravagance and the "vaunting of personal possessions." Critics believed that it was offensive to American values like simplicity, frugality, and self-denial.
There were other concerns as well. Social critic and poet Edwin Markham highlighted the plight of sweatshop workers who made the event's artificial flowers.
In 1929, as the Great Depression was taking hold, a group of unemployed workers paraded in rag clothing to draw attention to their hardship.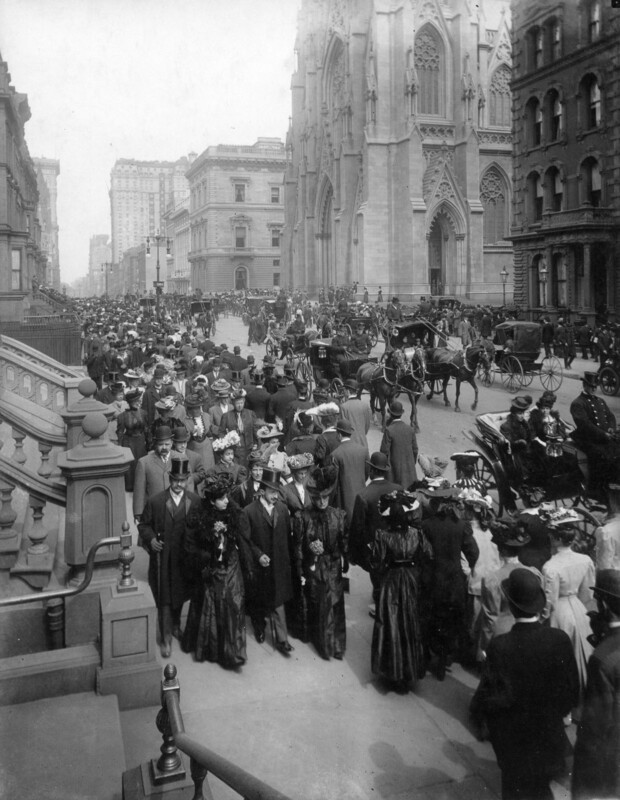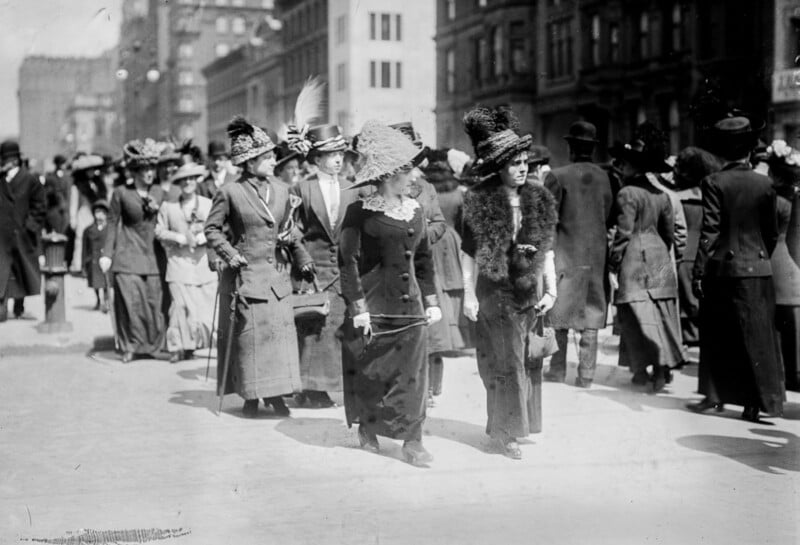 Edward Bernays, described as "the father of public relations," used the event for his feminist "Torches of Freedom" campaign. It encouraged women to smoke in public — a shocking gambit at a time when women were only permitted to smoke in specific places — like the privacy of their own homes.
Bernays hired his own photographers to take pictures of the women marching and smoking. Once released, the campaign was much talked about with the walk seen as a protest for equality.
Today, the Easter Parade continues to be an annual tradition and still involves some level of "fancy." Each year, New Yorkers still don "festive finery" and elaborate bonnets as they walk along Fifth Avenue. While still paying homage to the origins of the tradition, the attire has become far sillier in recent years.
This year, it will take place again on April 9 from 10 AM to 4 PM.