Historical Photos of Mount Rushmore Before the Famous Faces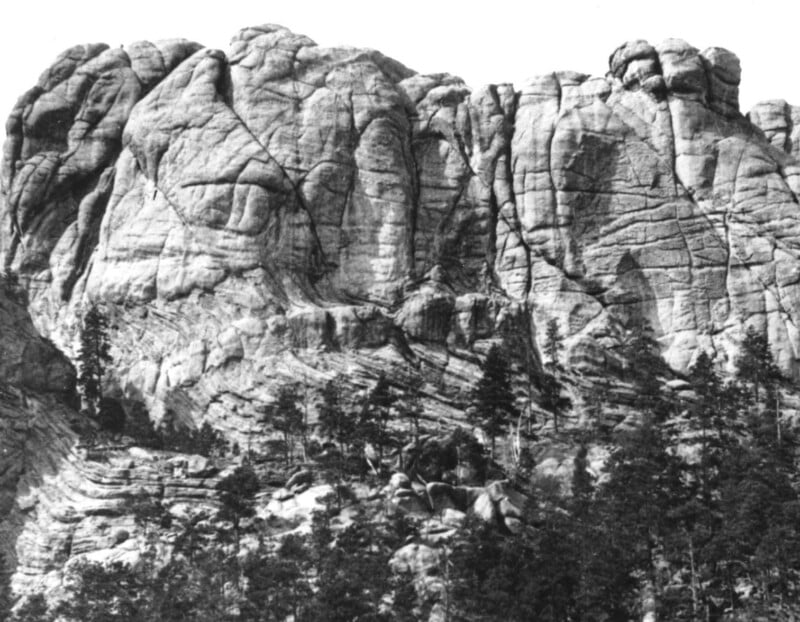 This fantastic set of historical photos shows how Mount Rushmore went from being a distinct rockface known as the Six Grandfathers to the national monument it is today.
The photos, pulled from the National Park Service and the Library of Congress, detail how the 60-foot high faces of presidents George Washington, Thomas Jefferson, Theodore Roosevelt, and Abraham Lincoln came to look out from the Black Hills of South Dakota.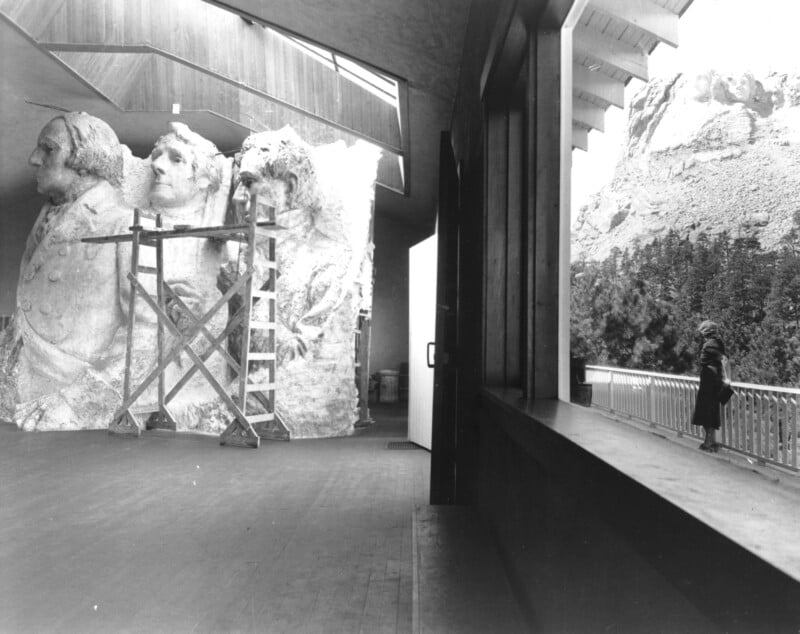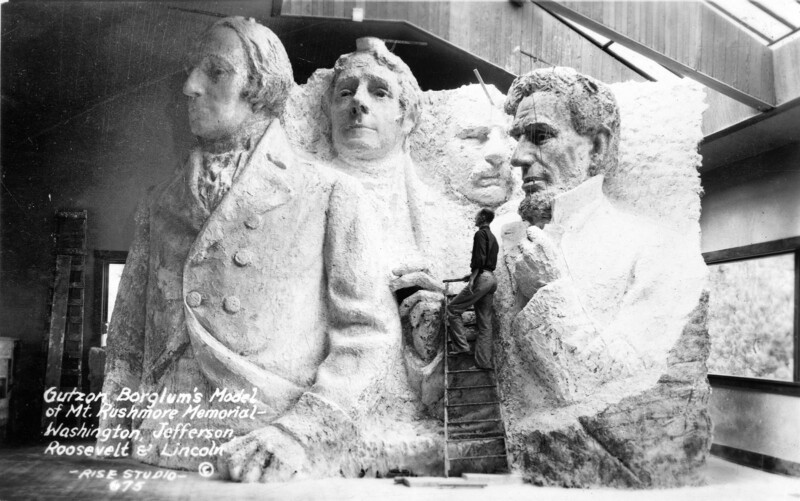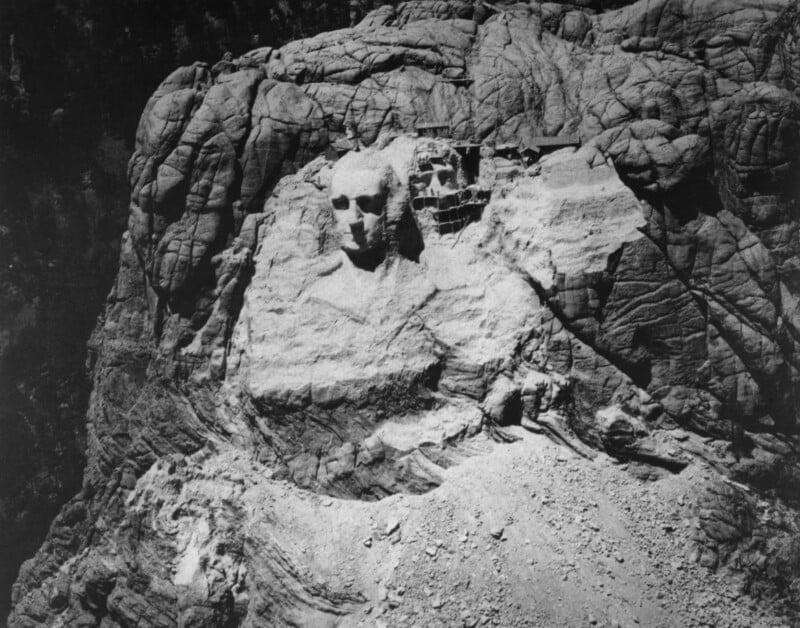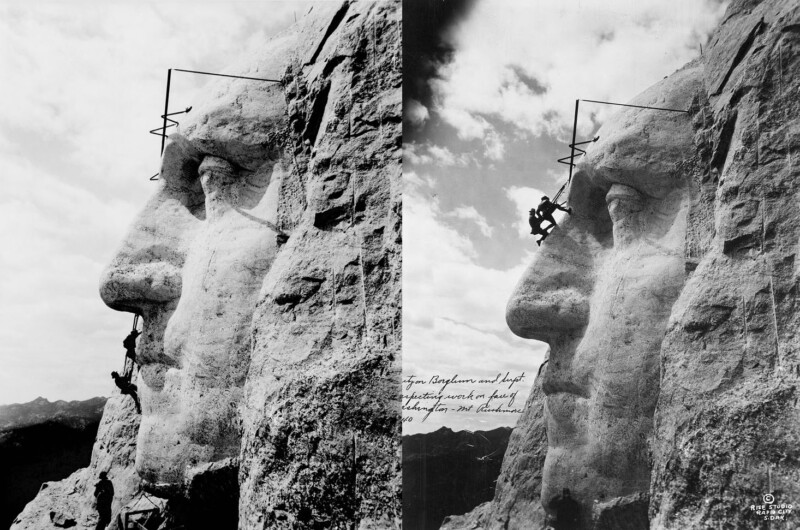 A Brief History
The Lakota Sioux knew Mount Rushmore as the Six Grandfathers Mountain in an area of the Black Hills that was sacred to the Native people of the Great Plains.
In the 1800s, white settlers began pushing into the area warring with the local tribes. In 1868, the Treaty of Fort Laramie was signed giving the Lakota exclusive access to the Black Hills.
However, gold was discovered nearby and the U.S. reneged on the treaty and took control of the area. It was after that a New York attorney called Charles Rushmore inquired about the name of the mountain while visiting on business. He was told it didn't have a name so it was named after him.
Seeking to boost tourism, the idea for a sculpted monument of notable Native Americans was floated. However, after hiring American sculptor Gutzon Borglum, he convinced them to make it a memorial of national significance.
Despite local opposition, the four presidential heads of Washington, Jefferson, Roosevelt, and Lincoln were carved using dynamite, pneumatic hammers, drills, and chisels. The project began in 1927 and finished in 1941.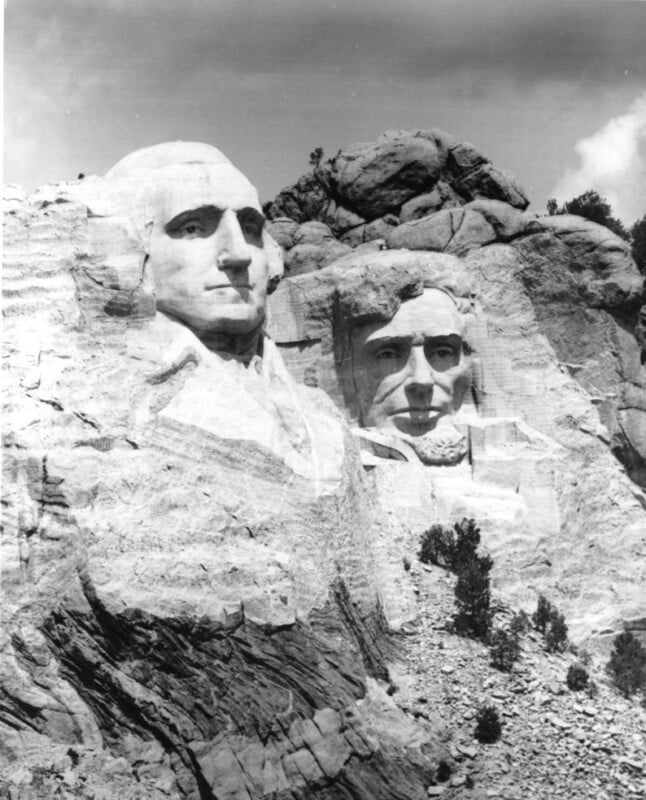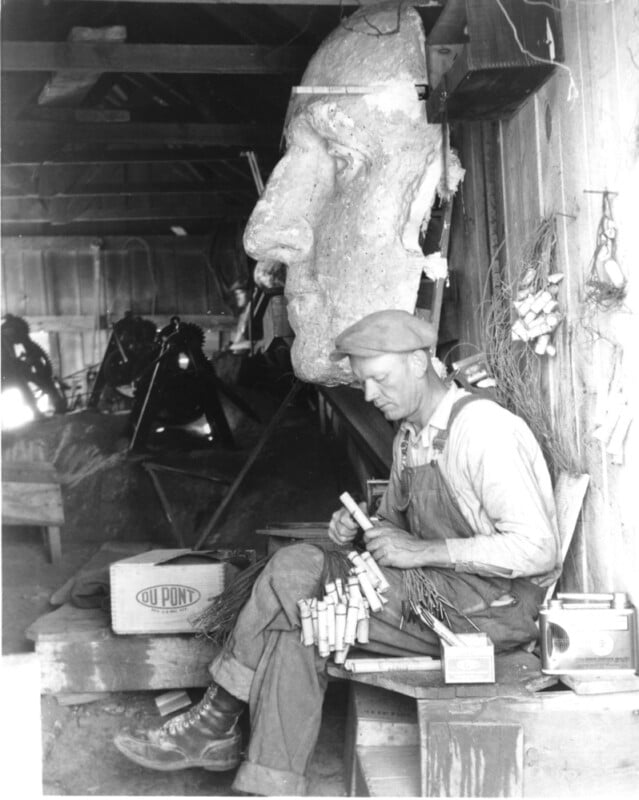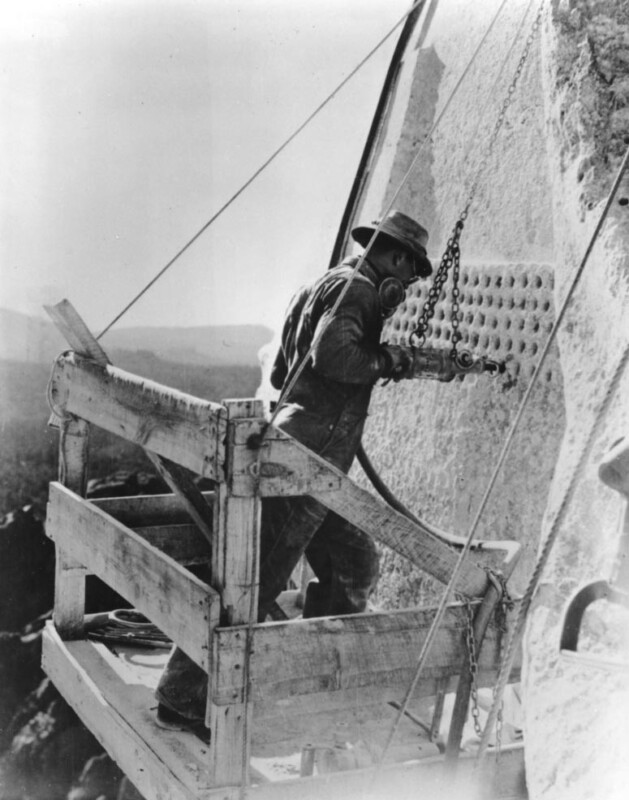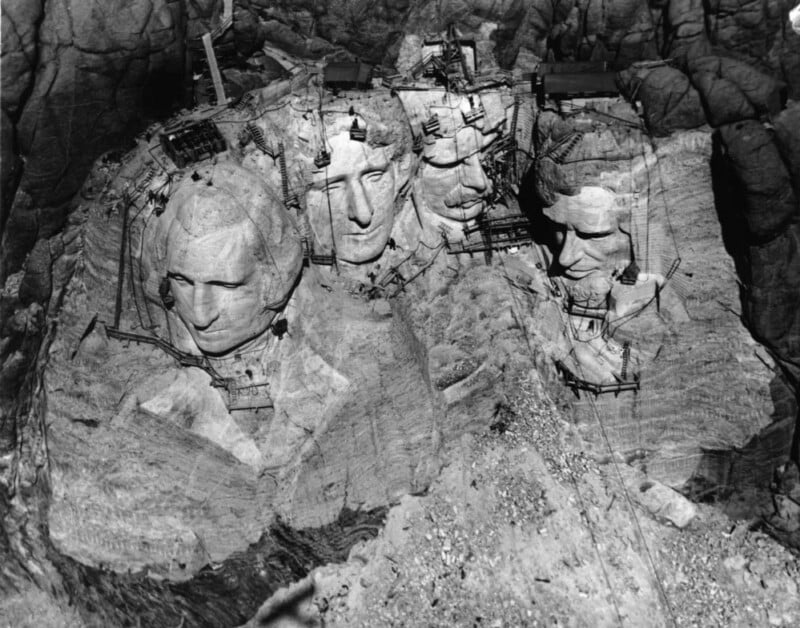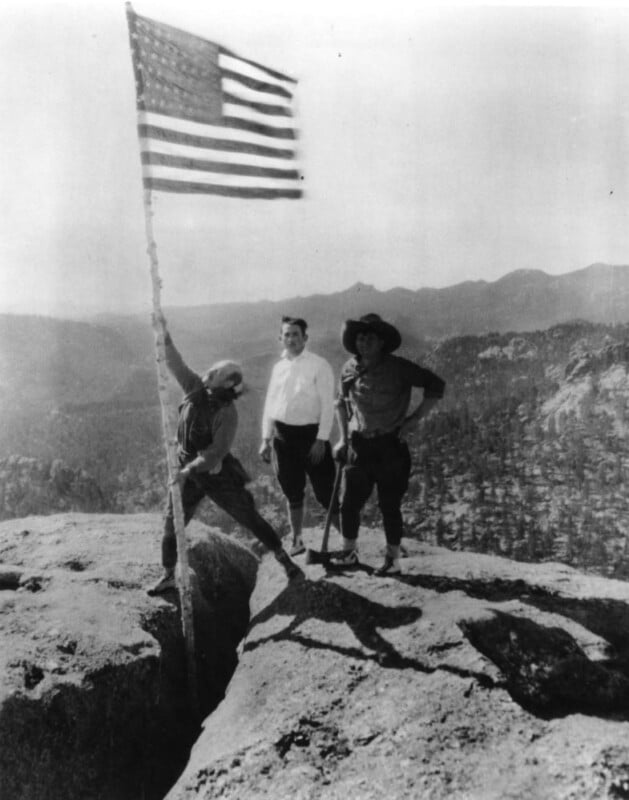 Last month, PetaPixel reported on historical photos of the surprising popularity of electric cars in the Vicotrian-era, 100 years before Tesla.
---
Image credits: The U.S. National Park Service and the Library of Congress.