Tyre Nichols's Photography Featured in Californian Desert Billboard Exhibition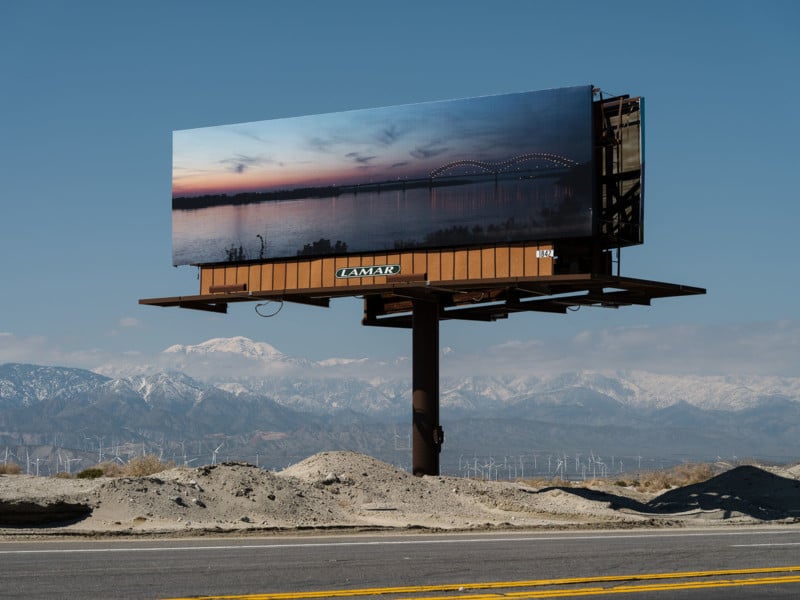 Tyre Nichols, an aspiring photographer brutally beaten to death by police earlier this year, will have his work displayed on giant billboards in California.
Nichols was passionate about photography and will posthumously have his work exhibited at the Desert X biennial in Coachella Valley.
Nichols, a black man originally from California, moved to Memphis where he died at the hands of police. The exhibition will display the photos he took of his adopted city.
"We think about this as a way of celebrating Tyre's imagination," says Neville Wakefield, the Desert X artistic director.
"He was an aspiring photographer, and in that sense we're commemorating not just his life but the creative potential of all lives truncated or cut short by police violence."
After moving to Memphis, Nichols used photography as a creative outlet and gave him an excuse to go outside and explore his new Tennessean surroundings.
"It expresses me in ways I cannot write down for people," Nichols wrote of his photography. "My vision is to bring my viewers deep into what I am seeing through my eye and out through my lens. People have a story to tell why not capture it instead of doing the 'norm' and writing it down or speaking it."
Nichols's billboard installation, called Originals, will feature six photographs he took while living in Memphis. They include a nighttime scene of the Hernando de Soto Bridge, a sunset panorama, and a shot of a monument to Tom Lee, a black river worker who rescued dozens of people from the Mississippi River in 1925 after a steamboat capsized.
The organizers of the exhibit, Desert X, hope that the installation honors Nichols and helps to bring about change.
"Here the silent beauty of these levitated images stands in stark contrast with the terror experienced by Nichols and so many others on the shoulder below," writes the organizers.
"But as with the vision the message is also one of hope: hope that with restrictions on pretextual stops California can lead the way in police reform; hope that together we can create a just society in which the fragile and beautiful talents of the likes of Tyre Nichols can flourish and grow."
The exhibition will be installed along North Gene Autry Trail, a major road south of Interstate 10. His work will be exhibited alongside 11 other photographers until May 7.
---
Image credits:Desert X 2023 installation view of Tyre Nichols Originals. GoFundMe Tyre Nichols Memorial Fund, photo by Lance Gerber, courtesy Desert X.