Paul McCartney Finds 'Lost' Photos of the Beatles from the Early 1960s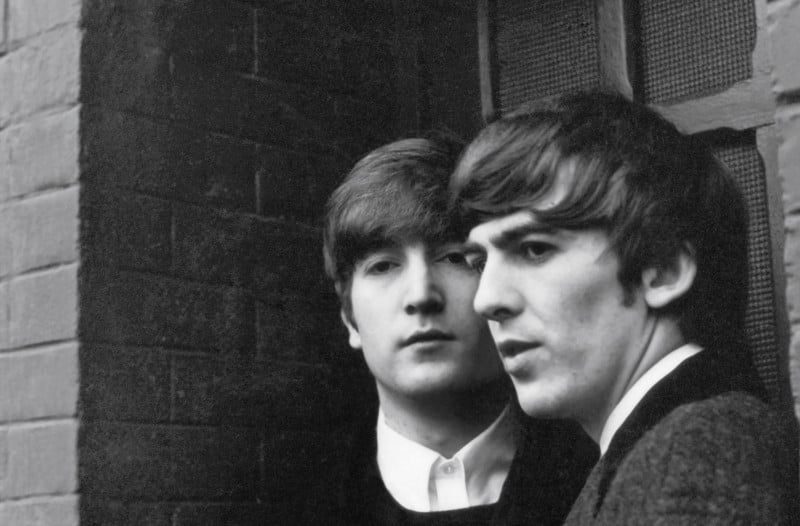 Paul McCartney will exhibit a series of unseen photos of the Beatles from their early 1960s heyday that he had lost until he found them in 2020.
The National Portrait Gallery (NPG) in London will host the series of unseen photos entitled: Paul McCartney Photographs 1963-64: Eyes of the Storm.
"The exhibition will provide a uniquely personal perspective on what it was like to be a Beatle at the start of Beatlemania," says Nicholas Cullinan, the NPG's director tells The Guardian.
"The photographs taken in this period captured the very moment that John Lennon, Paul McCartney, George Harrison, and Ringo Starr were propelled from being the most popular band in Britain to an international cultural phenomenon, from gigs in Liverpool and London to performing on The Ed Sullivan Show in New York to a television audience of 73 million people.
"At a time when so many camera lenses were on the band, these photographs will share fresh insight into their experiences, all through the eyes of Sir Paul McCartney."
The Beatles legend approached the gallery after he found the photographs that he thought had been lost.
"We sat down with him and began going through them. [It was] extraordinary to see these images, which are unseen, of such a well-documented, famous, and important cultural moment," says Cullinan.
"They're taken by someone who was really, as the exhibition title alludes, in the eye of the storm looking outside at what was happening."
The 80-year-old Beatle is planning to publish a book of the 275 photographs that were taken on a 35mm camera in New York, Washington, Miami, Liverpool, London, and Paris.
The images were taken between December 1963 and February 1964, a time when the band had just released With the Beatles.
McCartney, best known for songs like Hey Jude, Let it Be, and Band on the Run, has a few photographers in his family. His first wife Linda McCartney was the first woman to shoot a Rolling Stone cover while their daughter Mary McCartney is also a photographer and filmmaker. McCartney's brother Mike has published books of images of the Beatles.
Paul McCartney Photographs 1963-64: Eyes of the Storm will exhibit at the National Portrait Gallery in London from June 28 until October 1, 2023.
---
Image credits: Photos by Paul McCartney.