Microsoft Extends its Multi-Billion Dollar Partnership with OpenAI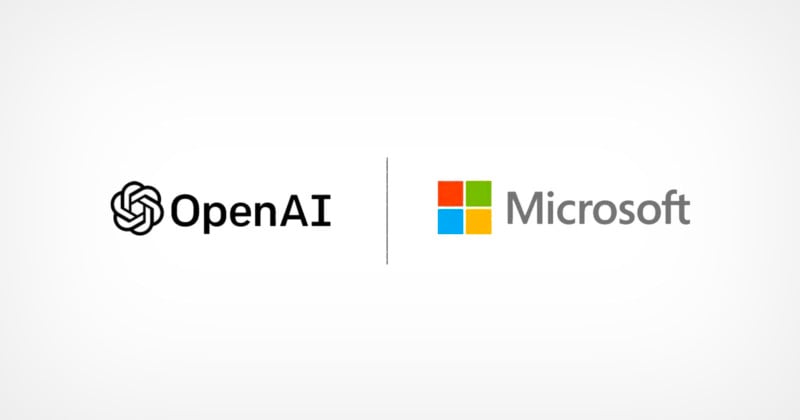 Microsoft is extending its multi-billion dollar partnership with OpenAI, the makers of the DALL-E AI image generator, for the third time.
OpenAI is one of the biggest names in generative AI technologies and its DALL-E system is one of a few that exploded in popularity over the course of 2022. The program was only created two years ago — and its creator has been "surprised" in the massive impact the technology has had — but thanks to its wild success, OpenAI is valued at around $29 billion and has now secured more financing through its renewed partnership with Microsoft.
The new extension follows two previous investments: one in 2019 and a second in 2021. This, which Microsoft is calling its "third phase," is part of its plan to accelerate artificial intelligence (AI) breakthroughs to "ensure these benefits are broadly shared with the world."
"We formed our partnership with OpenAI around a shared ambition to responsibly advance cutting-edge AI research and democratize AI as a new technology platform," Satya Nadella, Chairman and CEO of Microsoft, says.
"In this next phase of our partnership, developers and organizations across industries will have access to the best AI infrastructure, models, and toolchain with Azure to build and run their applications."
Microsoft will increase its investments in the development and deployment of specialized supercomputing systems in order to allow OpenAI to continue its AI research. Microsoft will additionally continue to build on Azure, its cloud computing platform, to allow it to support global deployment of AI applications.
OpenAI will also exclusively use Microsoft Azure as part of the deal, including through its research, workloads, products, and API services.
In return, Microsoft will deploy OpenAI models across its product line — both consumer and enterprise — and also will introduce new categories of what it describes as "digital experiences" that are built on OpenAI's technology. That includes Azure OpenAI Service, which Microsoft describes as a tool to help developers build AI applications through direct access to OpenAI models backed by Azure's enterprise-grade capabilities and AI-optimized infrastructure and tools.
"The past three years of our partnership have been great," Sam Altman, CEO of OpenAI, says. "Microsoft shares our values and we are excited to continue our independent research and work toward creating advanced AI that benefits everyone."