Topaz Labs' Biggest Sale of the Year is on NOW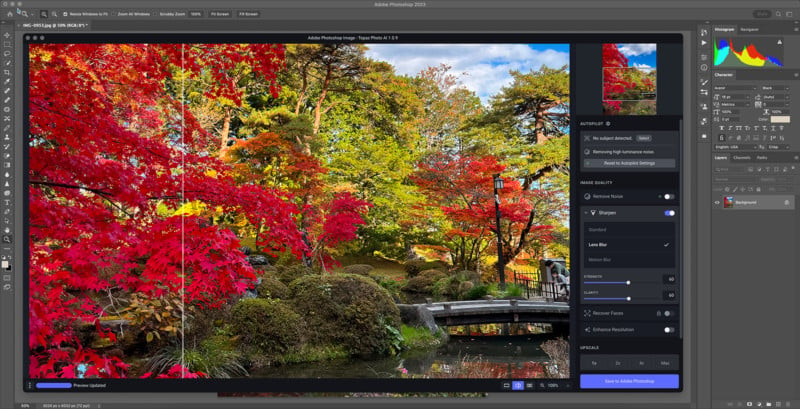 Now is the time to save big on all photo and video enhancement apps from Topaz Labs. Save 25% across the board on all individual apps and SAVE EVEN MORE when you buy a bundle. Don't wait because these money-saving offers end on December 2.
The Black Friday / Cyber Monday Sale is the biggest sale of the year from Topaz Labs and it's going on right now (11/14 – 12/2). Check out the specials on the Topaz Labs website. Here's a summary of sales event.
The Everything Bundle for $279 (Save $478.97)
All of the AI-powered enhancement tools you've been reading about for one amazing price. The Everything Bundle includes Topaz Photo AI, Topaz DeNoise AI, Topaz Sharpen AI, Topaz Gigapixel AI, and Topaz Video AI. Retail value: $757.97. Savings: $478.97. That's more than 60% off retail.


Image Quality Bundle + Topaz Photo AI for $159 (Save $299.97)

Includes: Topaz Photo AI, Topaz DeNoise AI, Topaz Sharpen AI, Topaz Gigapixel AI. Retail value: $458.97. Savings: $299.97.
Topaz DeNoise AI lets you eliminate even the most distracting, severe noise while recovering crisp detail in your images.
Topaz Sharpen AI enables you to recover from missed focus, lens softness and motion blur to achieve tack-sharp images.
Topaz Gigapixel AI gives you to power to upscale and enhance any image by up to 600% while preserving image quality, texture, and detail.
Topaz Photo AI, included in this $159 bundle, normally sells for $199 by itself. Cashing in on this package means you're getting four of the most powerful AI-based image enhancement apps for less than the cost of Topaz Photo AI alone.
Ideally suited for wildlife and landscape photographers who often work under less than ideal conditions, Topaz Photo AI allows you to use higher ISO settings and consequently faster shutter speeds. The photo of the cardinal shown above was possible because the photographer was able to combine a higher ISO and a faster shutter speed that enabled him to hand hold a long telephoto lens. Without Topaz Photo AI the noise introduced by the high ISO would had degraded image sharpness, possibly rendering the image unsuitable for publication.
Read more about the power and possibilities of using Topaz Photo AI below.
$159 Topaz Video AI for $299 (Save $140)

Topaz Video AI lets you enhance videos in ways you may have never thought possible. Using this advanced, AI-driven video app you can easily upscale up to 8K, enhance, sharpen, eliminate noise, stabilize, and adjust fps. Get the best video quality possible. Whether you're working with older SD/HD video clips or problem footage lacking detail or suffering from heavy noise, Topaz Video AI can help you achieve unbelievably good results.
Save 25% on All Individual Products & Upgrades

25% off any individual app.

$75 Photo Upgrade Plan (Retail: $99).

$99 Video Upgrade Plan (Retail: $149).
Topaz Photo AI Features and Benefits
The cornerstone of Topaz Photo AI is Autopilot. Enabled by default, Topaz Photo AI detects the subject automatically and removes high luminance noise. Of course, you control the parameters. The landscape photo below was enhanced using Topaz Photo AI. As you can see, there is much greater sharpness and definition shown in the sand and fence on the right-side panel of this side-by-side before/after example.
Topaz Photo AI allows you to selectively Remove Noise, Sharpen, Recover Faces and Enhance Resolution by adjusting the easy-to-use controls in the Image Quality menu.
Upscaling, as shown in the image below (which was upscaled from 4480 x 2520 native resolution to an amazing 26,880 x 15,120 pixels) enables photographers to make stadium-sized prints from regular images with no quality loss whatsoever.
Used by professional photographers to produce the best images they possibly can, Topaz Photo AI is equally useful to amateurs and enthusiasts of all skill levels. It improves images that might otherwise be deleted because of issues with sharpness or noise.
Even though today's modern cameras are very good at limiting high ISO noise from ruining a shot, you can shoot at higher-than-normal ISO settings with confidence because Topaz Photo AI can remove the noise during post-processing.
Higher ISO settings allow for faster shutter speeds, so you can get action-stopping images with rare sharpness. That's a major benefit for all photographic genres. The photo below was taken with an Apple iPhone 13 mini and processed using Topaz Photo AI. Bigger files from better cameras yield superior results, but it's amazing what Topaz Photo AI can do even to a cellphone shot.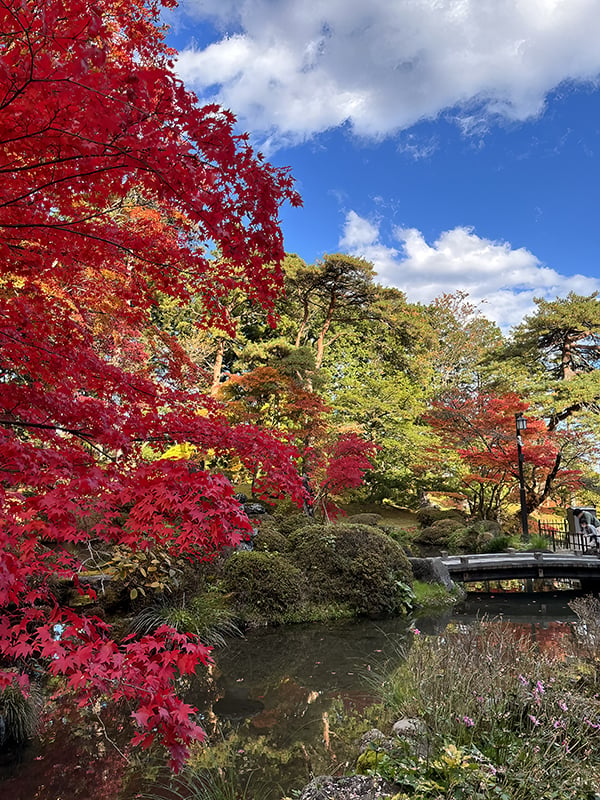 Other Advantages of Using Topaz Labs Image Enhancement Tools
They work the way you work. All apps include standalone versions and Lightroom/Photoshop plugins for both Mac and Windows as well as providing support for Capture One. Plus you can download and install them on two computers.
Buy once, own forever. You own the version you bought—no recurring fees. You also get one year of unlimited upgrades with your purchase.
Live support is responsive, thoroughly knowledgeable and friendly. Chat with a highly skilled rep live during business hours. If you choose to contact Topaz Labs by email, you'll get a response within one business day.
Topaz Labs guarantees your satisfaction. If you're not satisfied with your Topaz app for any reason, contact them within 30 days for a full refund.
Don't miss out on this sensational savings offer. The Topaz Labs Black Friday / Cyber Monday Sale ends on December 2nd.