Haddie New: The 7-Year-Old Professional Landscape Photographer
Haddie New is a seven-year-old photographer who despite being in first grade is taking beautiful landscape photos and selling prints.
Artistic Haddie would go look at sunsets with her Dad who would photograph them on his phone and that is how Haddie became interested. Haddie's Mom Stephanie tells PetaPixel that it stepped up a gear when she found an old DSLR.
"She found an old camera in my closet and she wanted to learn how to shoot with it. I don't know anything about the camera, so I really could not teach her anything except aim and shoot. She has been learning with it," says Stephanie.
Haddie, from Oklahoma, shoots with a Nikon D3300 and the biggest pointer her parents gave her was that she has to hold steady when shooting on it.
"She also just uses a phone at times when she is in a hurry and wants to capture something quickly," adds Stephanie.
The seven-year-old has a website called Haddie's Rockin' Sunsets where she displays and sells her photos of golden sundowns and animals such as buffalo. Her parents have made her a bank account that has already topped $3,000.
"We also live out near a wildlife refuge and our town is very quirky (only about 300 people live here, but it is a resort-type town)," says Stephanie.
"So, she loves to take pictures of sunsets, wildlife (especially buffalo and deer), and pictures of places around town. We are going to Greece in October and she is very excited to capture photos there."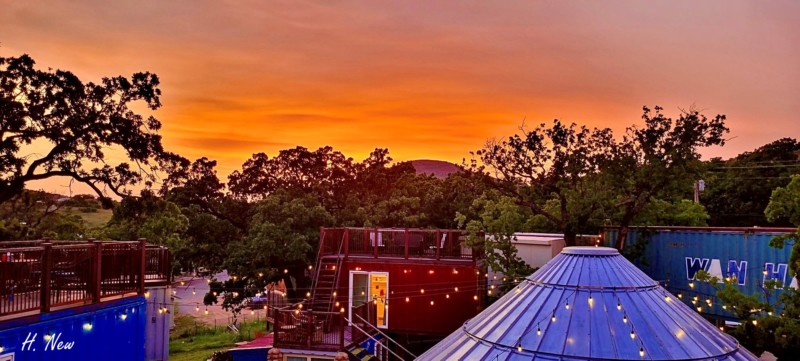 Glorious sunsets that generate such warm, aesthetically-pleasing colors have inspired many a budding photographer and that it has happened so early on in young Haddie's life gives her a fantastic shot at a photography career — something that she has already expressed an interest in.
"She says there are lots of things she wants to do, but she sees photography as something that is a part of her and something she will always do no matter where life takes her," adds Mom Stephanie.
In fact, her parents are already impressed with her skills after initially being skeptical of Haddie's approach to taking photos.
"When she first started taking pictures, she'd bend down and I'd think 'There's gonna be all these weeds in the front of the picture, what's she doing?' But then when you look at the picture, you're like 'Wow, that looked really good,'" Stephanie tells KFOR.
Already using foreground elements to add depth to a photo is another indicator that the fledgling photographer is a talent.
"I try to get in a lot of colors and some plants or cacti. It just makes me feel the picture pops up a little," says Haddie of her work.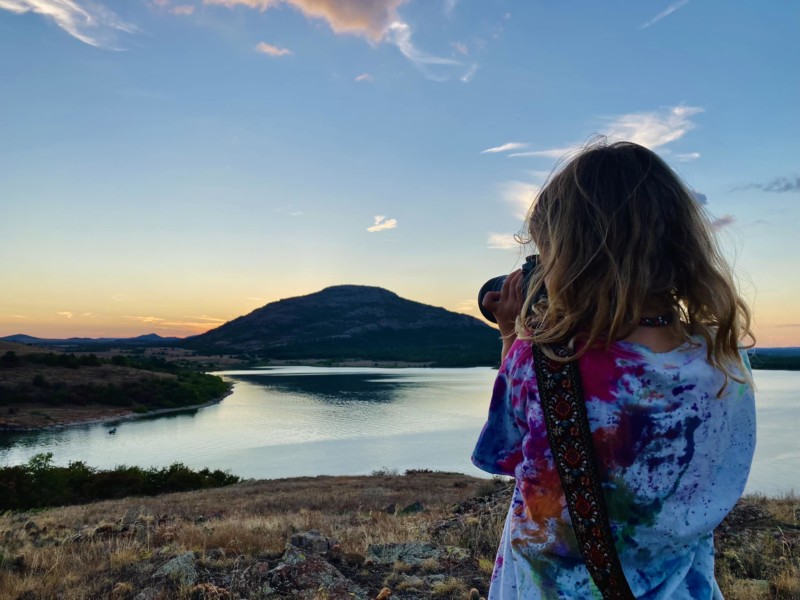 More of Haddie's work can be seen on her website.