Photographer Captures Britain's Decay From Asylums to Air Bases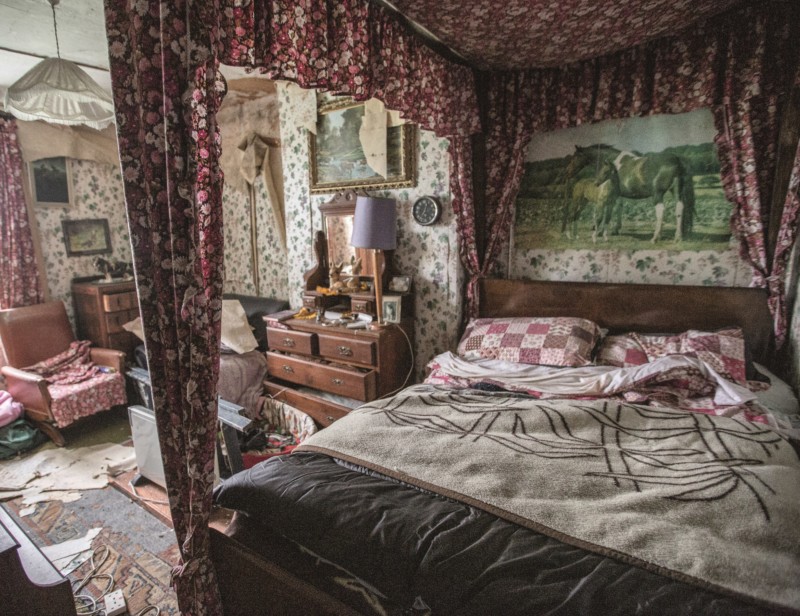 These incredible photos capture the many fascinating abandoned locations scattered across Britain.
Photographer Simon Sugden has been exploring derelict buildings in the U.K. and collated his photos for a new book entitled Abandoned Britain.
Tim Sanders, from the Royal Photography Society, writes a foreword for the book and highlights the obstacles that urban exploration photographers face in their line of work.
"Damp and dust are ubiquitous, and there are times when Simon is taking photographs standing up to his ankles in guano," says Sanders.
"These conditions often call for him to be kitted out with breathing apparatus and almost inevitably with protective clothing and hard hats before entering these vermin-infested, dusty, guano-soiled environments."
Britain is a post-industrial country that offers many intriguing abandoned locations for photographers inclined to explore such places.
Relics from the Victorian era such as a disused swimming pool that was once part of a mental asylum, a cruel system of institutionalizing those deemed to be "insane." In fact, many of those that were sent to these dark places were suffering from anxiety, stress, or postnatal depression.
Meanwhile, a decaying bar at a former Royal Air Force military base offers a glimpse into mid-20th century pub decor with a cushioned bar and carpeted floor that modern designers would scoff at.
"In this collection of extraordinary photographs, photographer Simon Sugden has brought to the light the beauty of abandoned buildings and other sites no longer home to the activity of people," says Amberly Books.
"These buildings and places have been left empty, often to gently decay and rot, but a ghostly presence of their previous life remains. The buildings range from mills, mines, factories and other industrial features, farmhouses and fairgrounds to hospitals, asylums, places of entertainment and religious buildings," it adds.
"Sometimes we find boats, cars, and aircraft left behind and rotting in the landscapes, nature is reclaiming many, others seem almost untouched by their disuse but all have a new kind of beauty."
The book is available now and can be purchased here. More of Sugden's work can be found on his website.
---
Image credits: All photos by Simon Sugden.