Mind-Bending Photos of the Building That Inspired the 'Squid Game' Set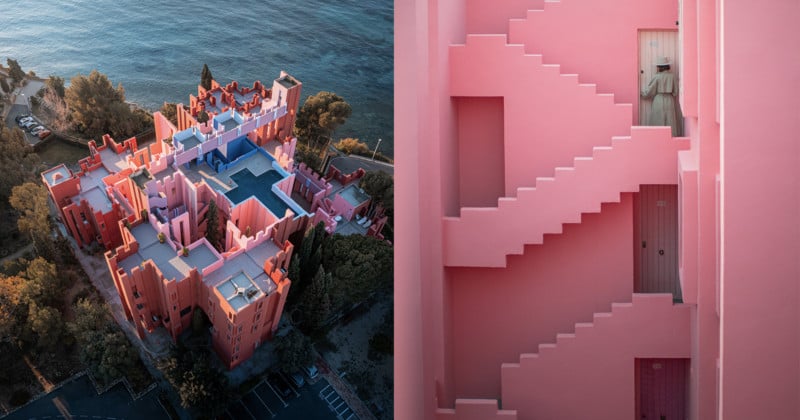 Photographer Dimitar Karanikolov visited and captured "La Muralla Roja," a unique building that likely provided inspiration for the popular Netflix TV series "Squid Game" set design.
Cult TV Show Borrows Architectural Elements
While Karanikolov works as an architect for his company Meshroom, his passion is photography, particularly aerial photography. His latest personal project, capturing "La Muralla Roja," combines both of his interests — photography and architecture.
The building is a postmodern apartment complex in Calpe, Spain, designed by Spanish architect Ricardo Bofill in 1968 and fully constructed in 1973. As an architect, Karanikolov has been familiar with Bofill's work with "La Muralla Roja" being by far his favorite.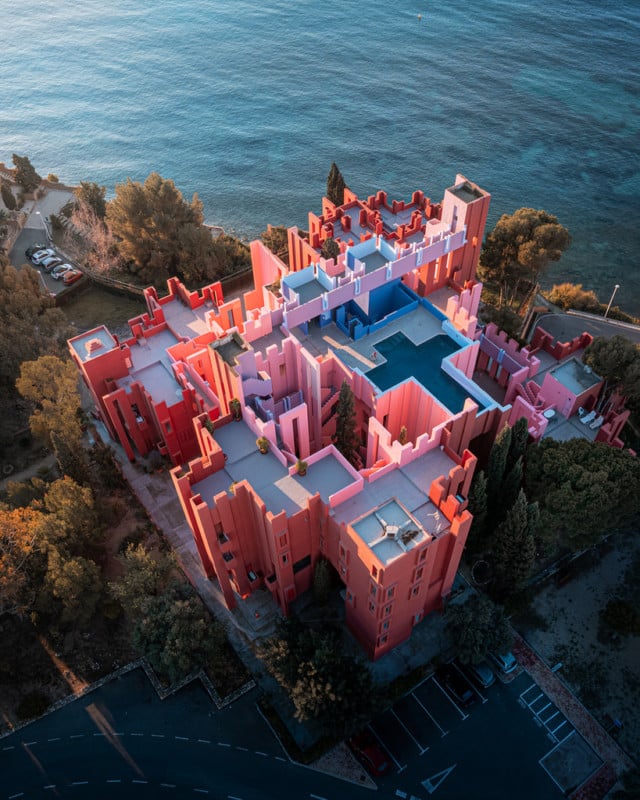 Although the building is among the most photographed in Europe, it was the Netflix hit TV series "Squid Game" that introduced it to an even bigger audience. The popular drama features a building that resembles "La Muralla Roja" with its bright colors, neverending staircases, and multiple levels.
Karanikolov also points out that the popular video game "Monument Valley" has also borrowed elements from the iconic building.
Exploring the Mind-bending Apartment Complex
Sadly for all those interested to visit the iconic building, it is privately gated and has no public access. For Karanikolov to photograph it, he had to book an Airbnb apartment inside the complex.
"You need a special permission to use it as a location for an advertising of a film photoshoot," Karanikolov tells PetaPixel. "As I'm not a professional photographer and this is not a commercial project so I didn't need any permission."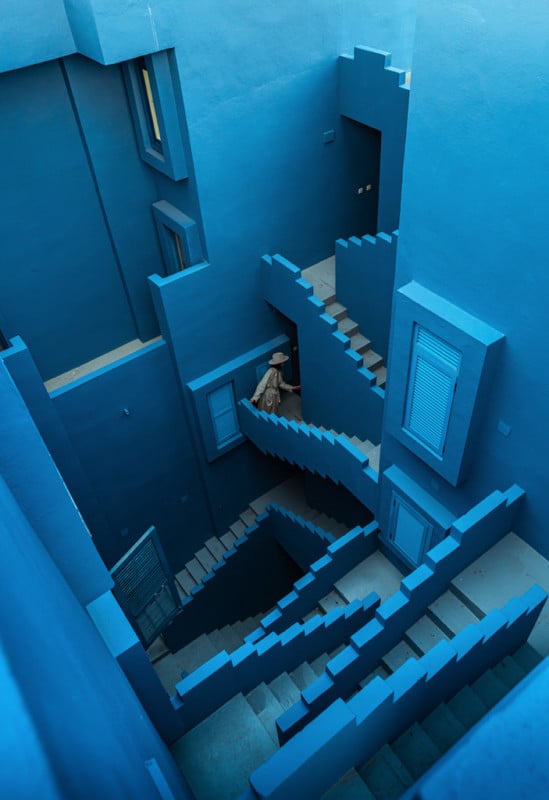 Visiting "La Muralla Roja" was the main focus for his trip to Spain, and something he has been meaning to do for a long time.
"We were 'close by', traveling in Morocco, and we decided to hop on a plane from Marrakech to Alicante, so we can finally see the magical 'Muralla Roja,'" he explains. "We first spent some time exploring the space and scouting for nice viewpoints and then returned early in the morning and again in the evening when the light was more suitable."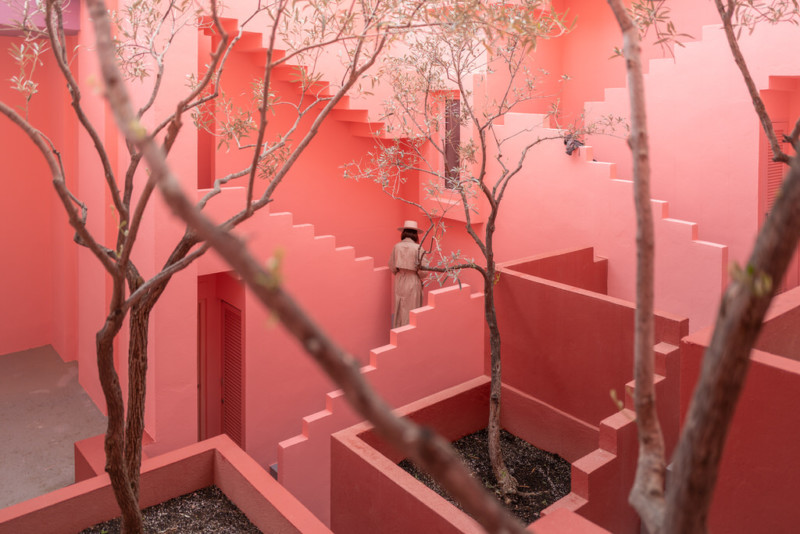 The model in his photos is Karanikolov's girlfriend Milena Yordanova. The pair didn't have a particular concept in mind, besides enjoying themselves walking around "this stunning piece of architecture and snapping photos." However, as Yordanova creates handmade fedora hats, she wore one in every single shot.
For someone who has worked with buildings for years, this "mind-bending" apartment complex was one of the most memorable spaces Karanikolov has visited.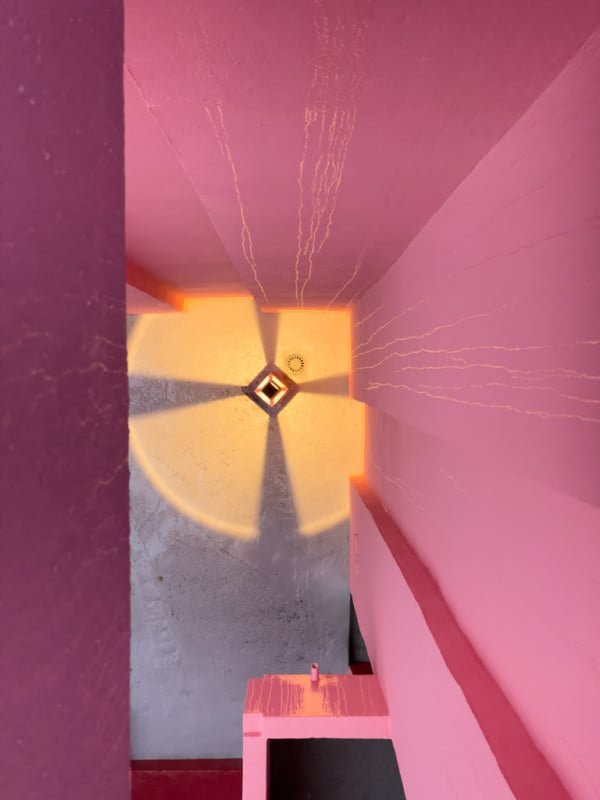 "Think of it as a giant, postmodern inhabited sculpture," he explains. "You can spend hours wandering around its numerous outdoor staircases, floors, terraces, and tunnels, with each step of the journey revealing a unique and surreal point of view, you'd wish to take a picture of."
"Can't recommend visiting this place high enough, if you are interested in architecture or photography," he continues. "The complex was completely empty most of the time — a photographer's dream!"
More of Karanikolov's work can be found on his Instagram, print shop, and Behance profile.
---
Image credits: Photos by Dimitar Karanikolov.