Eerie Pictures of Shanghai's Final Days Before its Brutal April Lockdown
Photographer Anthony Reed was one of the last people allowed outside in Shanghai before a draconian lockdown for Covid-19 came into place in early April.
Owing to living in a compound that was one of the last to go into total lockdown, the British photographer was fortunate enough to wander the normally buzzing metropolis when it was almost completely empty.
Armed with a Fuji GFX 100s and a 50mm lens, Reed captured haunting cityscapes of famous locations such as the Jingan Temple, Sichuan Bridge, and Pearl TV Tower. However, instead of brimming with vibrancy, the pictures look as if they were taken from a post-apocalyptic film.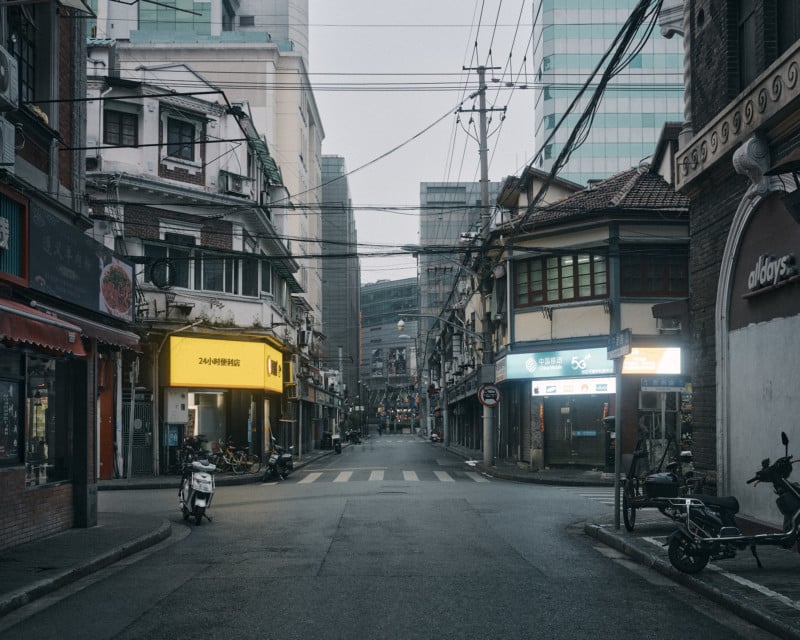 Speaking to PetaPixel, Reed explained that he was able to move around the city while most photographers were already locked in their apartments.
"The city-wide lockdown made it impossible to move around. Other photographers focused more on the human aspect, the covid testing centers, the cordoned-off compounds, and the hazmat-suited security guards. I wanted to document the wider landscape to give more of a psychological sense of how it felt to be living in such a large city in the midst of an ongoing crisis," explains Reed.
"Taking my camera down these streets is how I would spend much of my free time. Given the circumstances there was a sense of obligation, it was a historical moment and these are some of the last images I'll have from Shanghai."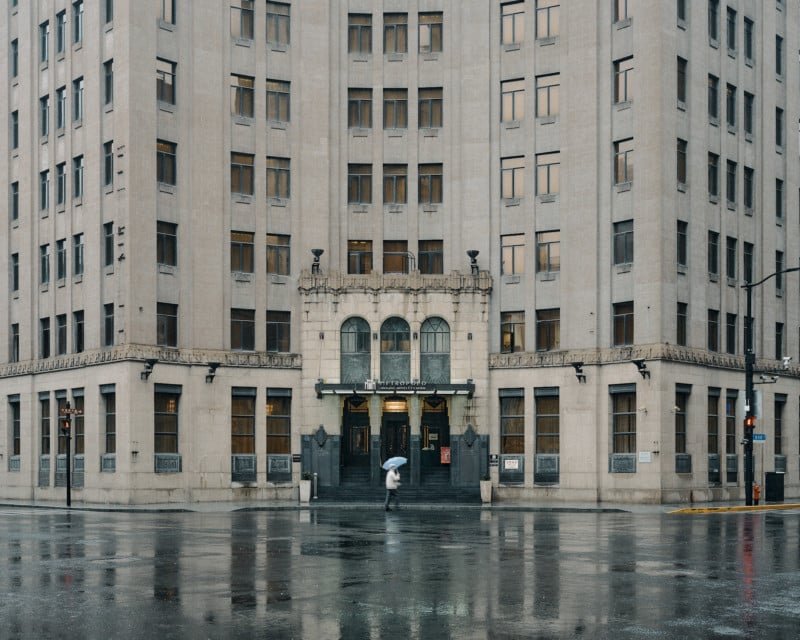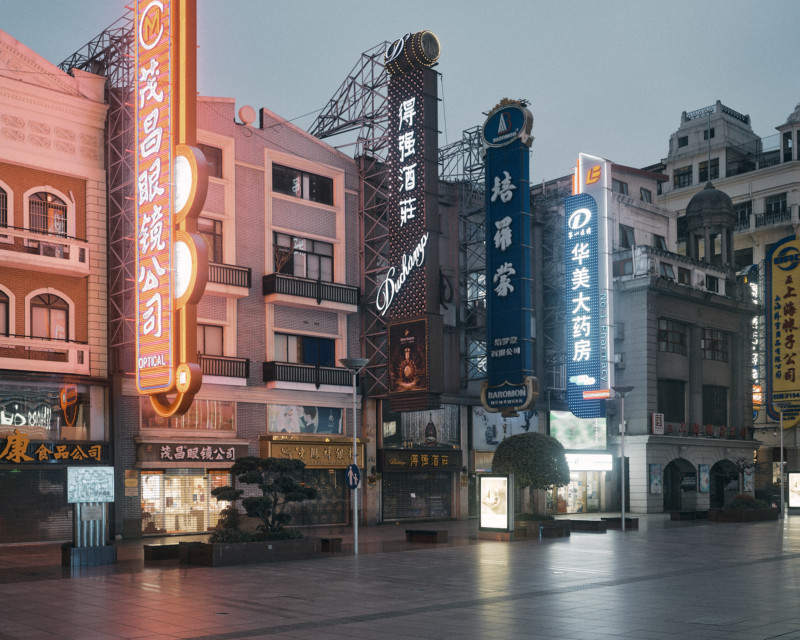 Reed had a plane ticket booked for New York but had difficulty finding a Covid test that would allow him to travel to the airport. It meant days of negotiating with his neighborhood community to get the papers that would allow him to leave.
Zero Covid Policy
Shanghai was scheduled to go into a four-day lockdown on April 1 but it actually lasted for two months, with 25 million people confined to their houses.
China, under President Xi Jinping, is pursuing a zero Covid policy which is enforced via strict lockdowns when cases begin to rise.
Disturbing videos showing people screaming from their apartments as they were denied access to basic essentials such as food and medicine surfaced on the internet. Residents also put their empty fridges on their balconies to show the conundrum they were in.
A Photographer Brit Abroad
Reed moved to China in 2008 after it began opening to the international community. He spent a decade building up a photography business in Shanghai with his identical twin brother Phillip.
"We specialize in producing photo and video content for companies with a specific focus on Art, Design & Architecture," says Reed.
"Looking forward we will be shifting our focus from New York and Shanghai to New York and London and we are looking forward to the next chapter."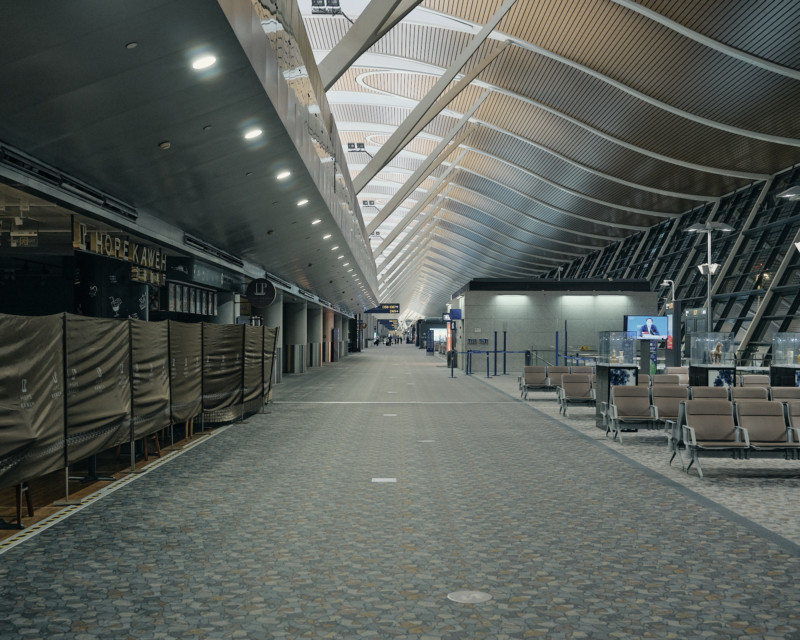 A photo of an empty airplane terminal may be Reed's last ever of Shanghai.
More of Reed's work can be found by visiting his Instagram and website.