ATOLL is a Camera Angle Adjustment Tool for Landscape Photographers
Landscape photographers often come against the frustration of needing to change the angle of their camera when it is mounted on a tripod. Silence Corner believes it has created quick and easy solution to this problem with the ATOLL.
Silence Corner says the new system has been designed specifically with landscape photographers in mind to best provide the ability to quickly and accurately adjust the angle of a camera while mounted on a tripod to get the best shot possible. According to the product specifications, the new mounting system allows for zero to 180-degree adjustments with "stop points" at zero, 90, and 180-degrees that allow photographers to quickly change among each with a rotation center based around the lens that provide for much more accurate photo compositions.
The company says this mount allows for fast lens changes without having to remove the camera from the tripod mount, works fast and easy in an "upsidedown" mounted position, and is simple to use even in the dark.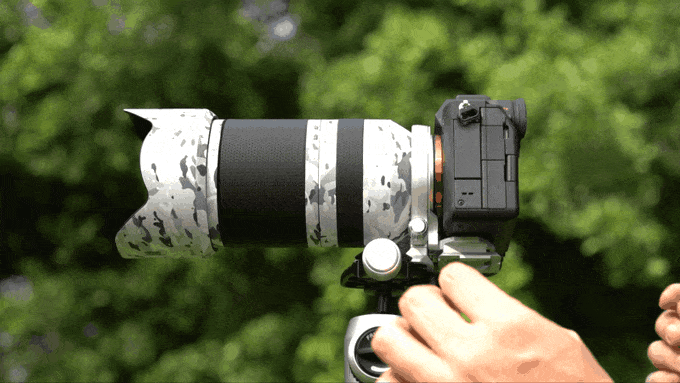 "When using the ball head to change the orientation of the camera from horizontal to vertical, it takes a lot of time to readjust the level and position of the target, and you may miss the best photo opportunity," the company says. By rotating the camera, it can be freely adjusted from zero degrees to 180-degrees. The angle can be easily fixed by simply tightening the knob."
Silence Corner says its ATOLL fixes the most common problem landscape photographers face, even if they use an L-bracket.
"Mounting the L-bracket is a common solution for portrait photography, but when you switch from landscape to portrait, you have to remove it from the ball head and mount it again. Additionally, the L-bracket will block the side-hinged vari-angle screen and shutter release cable. If the camera does not have a battery grip (like the Nikon Zfc), it can be rotated to 360-degrees."
The ATOLL allows for a "freestyle" rotating design that offers smooth movement and accommodates a wide variety of camera models and lenses, and the design boasts a stable center of gravity, which provides peace of mind that equipment won't become imbalanced or fall during use.
The above images show the Sony, Canon, Nikon, Fujifilm, Panasonic, Leica, and Olympus systems the ATOLL system currently supports.
Backing the ATOLL project starts at $69 for super early bird access and goes up to $149 for an ATOLL double-pack. Shipping is expected to begin by October of 2022. A complete list of all available pledge options, stretch goals, and rewards can be found on the company's Kickstarter page.
---
Disclaimer: Make sure you do your own research into any crowdfunding project you're considering backing. While we aim to only share legitimate and trustworthy campaigns, there's always a real chance that you can lose your money when backing any crowdfunded project.