A Wildlife Photographer Turns His Lens on Cheetah Conservation
Wildlife photographer Donal Boyd transposes the beauty of African animals into fine art. But his short videos help tell a more complete story behind the conservation work he supports.

The third episode of
In the Field with Donal Boyd
showcases the ongoing efforts of the
Cheetah Conservation Fund (CCF)
, an international non-profit organization, in Namibia. A project like CCF, which began in 1990, would remain hidden from the rest of the world without Boyd's telescopic vision.
As part of Boyd's "conservation of nature through visual advocacy," the power of highly aesthetic documentary film brings audiences deeper into the cheetah project than still images alone can. The two mediums work in dramatic parallel, one reinforcing the other.
"I want to show the work that has been done to ensure a future for the animals that I've been photographing over the years here," Boyd says in the video.
Boyd has photographed wildlife at the Erindi Private Game Reserve in Namibia over the last five years. His acclaimed prints have generated support for the conservation efforts happening on the reserve. But the In the Field with Donal Boyd series, created with Adorama, proves how potent digital camera equipment can be in storytelling.
Relying on Sony's Alpha 1 and a7 IV mirrorless camera bodies for still photography, paired with a Sony 70-200mm f/2.8 GM OSS II and a Sony 400mm f/2.8 GM OSS, Boyd brings us close to the elusive cheetahs. For video, though, his filmmaker and director of photography, Frank Nieuwenhuis, employs the Sony FX6 along with DZO Vesper prime cinema lenses. A DJI Mavic Air 2 4K drone completes the video production with priceless aerial shots of Erindi.
The above episode follows the release of five cheetahs back into the wild African bush. After their mothers were found killed, the CCF rescued the cubs and raised them on Erindi's 275 square miles of safe habitat. Hunting, poaching, climate change, and habitat destruction have caused a decline in African cheetahs over the last decades.
Boyd was able to photograph these five cheetahs before they stepped through Erindi's gates back into the wild. The Donal Boyd Studio team helped record the capture and release of the cheetahs and produced the short video.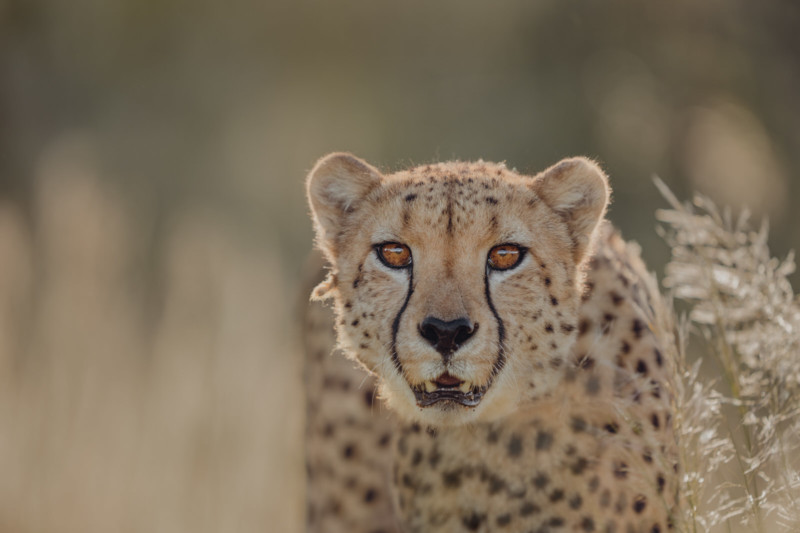 "The story for the five cheetahs is really only just beginning, and like most of the cheetahs here at Erindi that I've documented over the years, I'll continue to follow these cheetahs along their journey, too, and share it with the world," Boyd says.
---
Image credits: Photographs by Donal Boyd