New Study Finds Majority of Photographers are Struggling Financially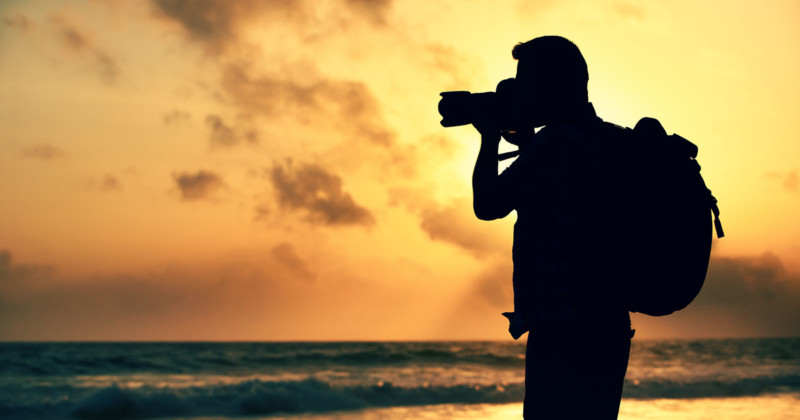 A new report has shone a light on photographers' earnings in the wake of Covid-19 and highlighted how the pandemic was particularly detrimental to minority groups.
The State of Photography Report 2022 was carried out by researchers Tara Pixley, Martin Smith-Rodden, David Campbell, and Adrian Hadland and released during the CatchLight Visual Storytelling Summit in San Francisco in late April. It surveyed a total of 1,325 photographers across 87 countries, however, the majority of respondents were United States-born.
The survey, which stretched from December 21, 2020, to April 12, 2021, emphasized that photographers are grappling with the financial realities of the industry. Almost half (46%) of the women questioned admitted that they were contemplating leaving the visual media industry as they struggle to make ends meet.
Hard Numbers
Half of all respondents said they earned less than $40,000 net a year, while 30% earned less than $20,000. At the other end of the spectrum, around 15% of respondents take home in excess of $70,000 per year, while just 52 individuals (6% of the respondents) make more than $100,000 per year. The report indicates that the older respondents were the ones earning higher wages.
The research states that the majority of respondents live in Los Angeles and New York City — areas where "low-income" is defined as being below $75,000 and $40,000 a year respectively — which suggests at least some professional photographers in those locations are living at or near-poverty levels.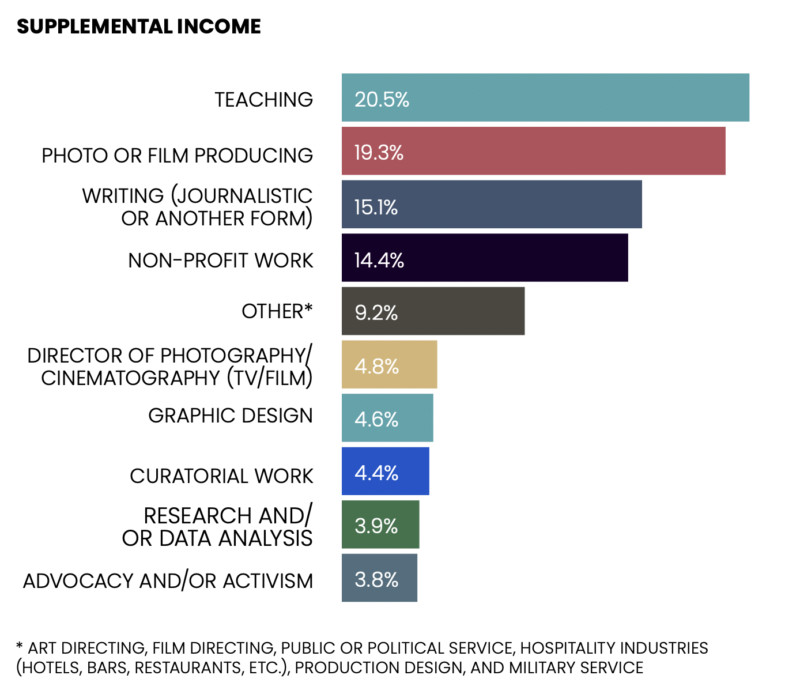 There was a race-based disparity between photographers who had access to healthcare through insurance, with 15% of White photographers reporting that they did not have health insurance. Conversely, 42% of Asian photographers did not have health insurance and 41% of Black respondents said that they did not have insurance.
Male photographer respondents were more likely to say that they "consistently win photo awards," (60.4%) than women (39.6%) and non-binary photographers (0%). Photographers of color, non-binary photographers, and photographers with a disability were significantly under-represented with just 23.9% denoting that they received recognition through awards, compared with those not in those groups (76.1%).
Payment Disparity
The State of Photography Report indicated that women, who made up half the survey, reported that they receive $10,000 less in median annual income than their male counterparts.
The data also showed a clear deficit in earnings for marginalized groups (women, non-binary, and POC), with these photographers earning a median income of around $20,000 to $30,000, compared to those who were not in a marginalized population who had a median income of $40,000 – $50,000.
Similarly, photographers identifying as being from non-Western nations reported significantly lower earnings than their Western counterparts. Those identifying as being from a Western nation showed their median income at $40,000 – $50,000, and those who did not identify as being from a Western nation showed median income at $10,000 to $20,000.
Catchlight's report follows a similar survey from last month that found photographers are optimistic about the industry following the pandemic, although it did not dive into the same financial details as found above.
The full report can be downloaded on Catchlight's website.
---
Image credits: Header photo licensed via Depositphotos.
---
Update 5/9: Added a correction about the source of the research.