Alligator Chomps on Camera, Films the Inside of Its Mouth
Photographer Bobby Wummer captured the moment a gator took a nibble on his GoPro camera, which was fortunately on the end of a 12-foot extension pole, keeping Wummer far away from the predator's teeth.
Wummer, who describes himself as a self-taught wildlife and lightning photographer, captured the remarkable video in the Big Cyprus National Preserve in South Florida and posted the 19-second clip to his social channels on April 27.
The video starts with the curious gator's nose resting on the lens of the action camera, giving viewers an amazing up-close view of the prehistoric beast. It then launches itself at the GoPro and despite Wummer's best efforts to get it out of harm's way, the beast closes its massive jaws around the camera and drags it underwater. In the process, the GoPro was able to provide a unique view from inside the gator's mouth.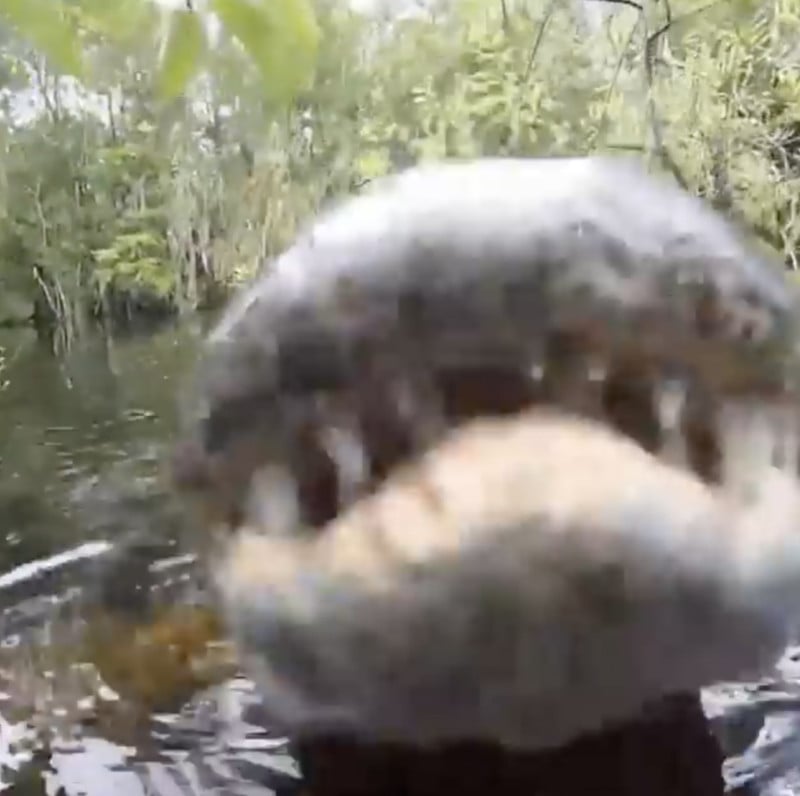 "I was trying to get a close-up Florida alligator video using my GoPro camera. I used a twelve-foot extension pole to place the GoPro on the end and I was well above him," Wummer says in a description of the event on Facebook.
Wummer states that he did not intend to capture the extreme close-up from inside the gator's mouth and didn't anticipate that the giant reptile would lunge up and bite down on the camera.
"I was lucky and didn't play tug of war which would have probably been the end of the camera! The alligator then realized that the camera was not food and he released the camera," Wummer explains.
The GoPro lived to tell the tale and survived with just minor scratches on the exterior. The memory card and footage on it were unharmed and still readable.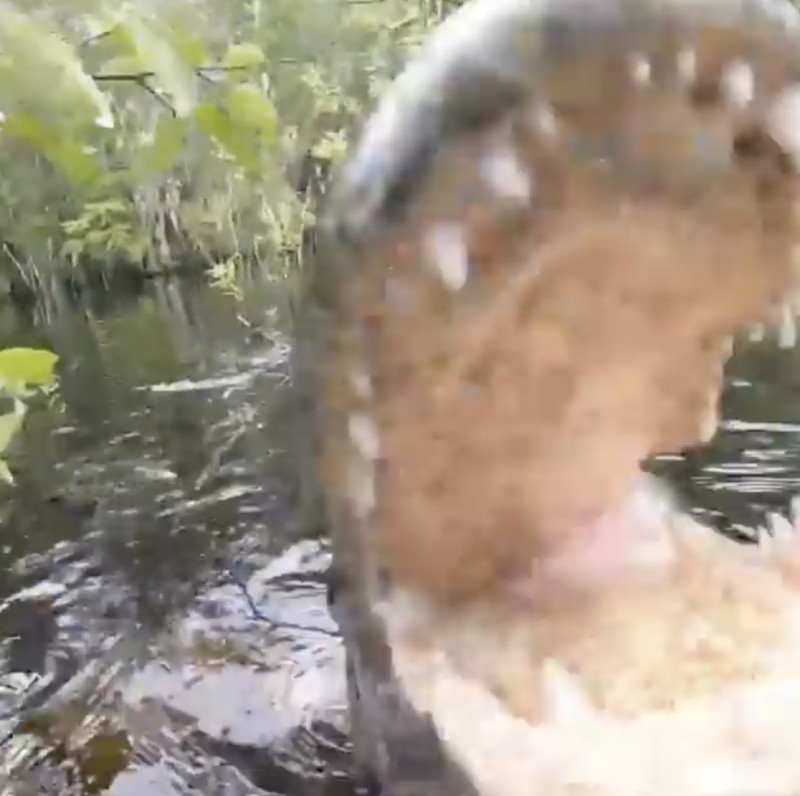 Predator Attacks on Camera
It's been an eventful 30 days for cameras and animals. In late April, PetaPixel reported on a similar incident where a shark gobbled a 360-degree camera. The marine predator also realized that cameras — in that case, an Insta360 — are inedible and spat the device back out.
You can find more of Wummer's work on his website, Facebook, and Instagram.
---
Image credits: Video and still frames by Bobby Wummer.