Dutch Police Officer Combines Law Enforcement and Photography
Niels de Kemp has found his dream job: in addition to making a difference in the community as a police officer, he also gets to produce video and photo content for the task force's online presence.
Creativity and Policing Can Mix
De Kemp, based in the Netherlands, joined the police force at the age of 19, but as a creative soul soon began to miss his hobbies like theatre and music. His father is a photographer, so he soon picked up a Nikon D5200 camera to see if photography could likewise fill his creative desires.
From day one, he was hooked. He started to make videos and created his Niels Kemp Creative YouTube channel, but didn't think it was possible to combine his creative love for photography and his career as a regular police officer and later as a detective.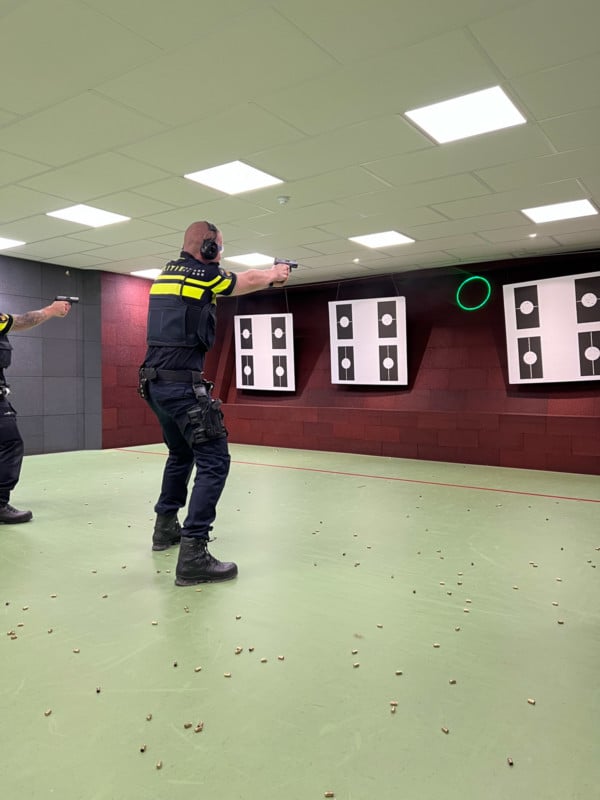 "Three years ago a job opportunity as a content creator at the communications department at the police in Rotterdam caught my attention and I applied," de Kemp tells PetaPixel. "I now have my dream job — creating content and being a police officer."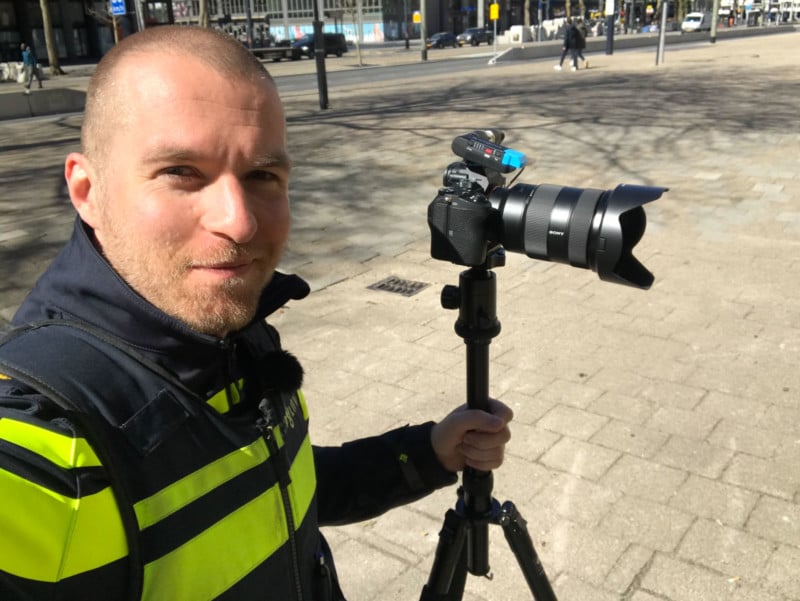 Today, his schedule consists of regular police work as a deployable police officer, photography, and videography, and he is also a host of a police podcast "Boeiend," where he shows the audience all aspects of policing.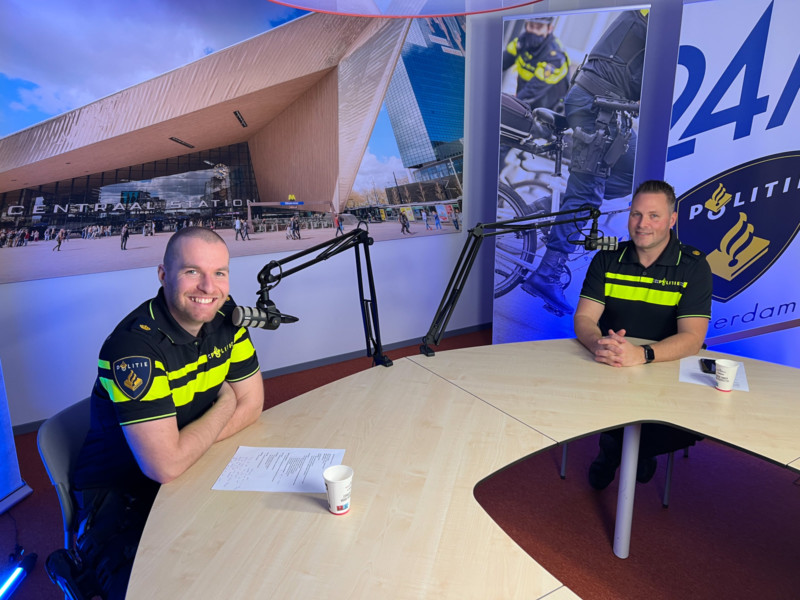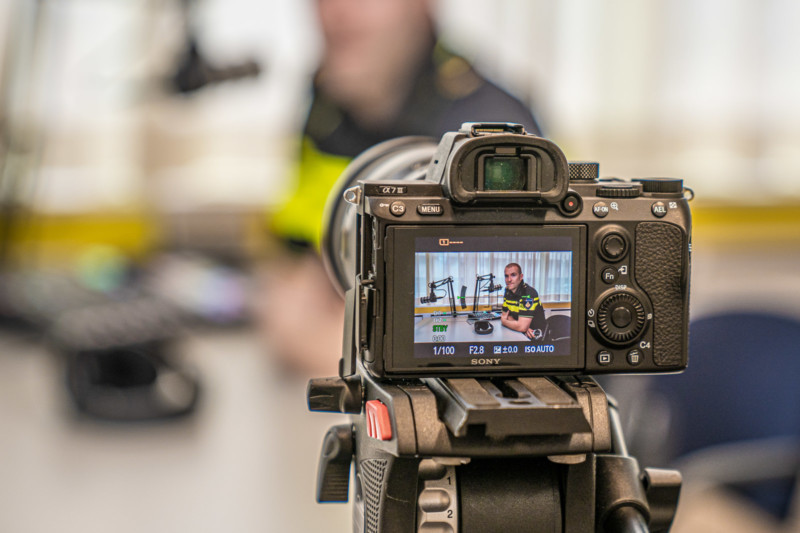 Community-Based Policing Online and Offline
"What people from other countries sometimes don't realize is that the police in The Netherlands really tries to stay close to the communities," de Kemp explains.
"We visit high schools to connect with youth, we have special community officers and youth officers and we try to be there for the community — working with each other instead of against. Of course, this is a difficult task but I do feel being a police officer in The Netherlands is something to be proud of."
His content creation skills help show the public what the police do and keep it transparent. Building an online presence is essential to establishing trust and a sense of security because so much of society takes place online nowadays.
"That's why we are present online — to show what we do, to give people tips about preventing crime, and give people a sense of security," he says. "The content I create is very diverse. In one week I could make an Instagram post about sexting targeted at teenagers, a video to explain cybercrime, and a podcast about a specific team within our police force.
"I've also created a live stream studio so we can give webinars during the covid crisis, amongst other things," he adds. "It's a lot!"
Police Officer With a Camera in Hand
Not everyone agrees with his career choices — some say that creating content should not be a job of a police officer, instead, he should "go catch some bad guys." But he argues that as a profession, policing involves a large variety of tasks — from arresting some to helping others. And, for de Kemp, it gives him a sense of contributing to society, whether he uses handcuffs or his Sony camera.
"I often wear my uniform when creating content," de Kemp says. "For people on the streets, I am just a police officer. Also, police work always goes before creating content. So if someone needs help I have to lose the camera and get to work!"
His work as a content creator always follows strict guidelines and has to stay within the boundaries of the law. Often, the department of justice looks at the content to approve whether the team can post it online.
Online Content That Helps Fight Crime
It's not just typical behind-the-scenes photos or videos of police work that get shared online, either. De Kemp has felt the positive impact of his content through different projects, like a video his team made about "chat tricks" or "babbeltrucs," in Dutch.
This type of crime often targets older, vulnerable people. Criminals come to the door, pretending to be delivery men or gas workers, only to scam the unsuspecting victim and trick them into handing over their money or bank details. De Kemp explains that crimes like these leave a lasting impact on their victims because it not only affects their sense of safety but also makes them feel ashamed for falling prey.
To help challenge this criminal behavior, de Kemp and his team tried to figure a way to reach older people with their message, which would've been difficult because of their limited access to social media and online news.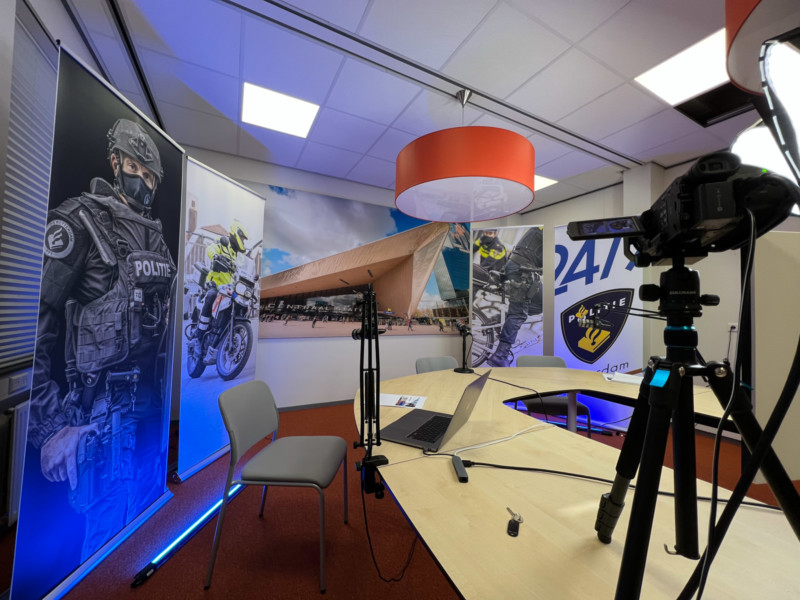 "So instead, we targeted the video on younger people, making a very funny video in which I tried to scam a lady," de Kemp explains. "The call to action was to talk to your parents and grandparents about this subject. The hilarious response in the video was something which I can only translate as 'f#ck off!'"
"The video went completely viral, even shown in several TV shows in The Netherlands," he adds. "Reaching people with this important message means a lot to me."
To create his content, de Kemp uses Sony a7 III, Sony a7S III, and a GoPro for bodycam images. Reliability is the most important factor for de Kemp because he uses his equipment extensively under different circumstances.
At times, he comes across people who don't know much about creating images and videos, with comments like "can you shoot video and some photos as well?" or "this video doesn't take
a lot of time to create, can we do it this week?" In response to these, de Kemp has to manage expectations and explain that what may look like a simple video often takes a lot of time and effort to create.
More of de Kemp's work can be found on his website, YouTube Channel, and Instagram, along with behind the scenes on his police officer Instagram.
---
Image credits: Photos by Niels de Kemp.