Guilty-Looking Dog Wins Britain's Naughtiest Pet Photo Contest
A humorous pet photo contest has named the naughtiest pets in the United Kingdom. A one-year-old puppy named Laya was crowned as the overall winner after she was caught with a guilty look on her face with destroyed couch pillows and feathers all over the floor around her.

Competition Awards Mischievous Pets
Organized by So-Sure, a United Kingdom-based insurtech startup, the photo competition celebrates the ups and downs of having a beloved furry companion. Although pets can be wonderful at providing comfort and cuddles, they can also be mischievous, especially if left unattended.
Catching them in action or in the aftermath of their naughty behavior can make for a humorous photo, which is exactly what the contest was looking for. Pet owners sent in photos of their pets looking guilty after raiding trashcans, chewing pillows, or destroying soft furnishings.
"We got some hilariously funny and very guilty looking pets in our 150 entries, the winner was hard to choose but we loved the look on Laya's face with the trail of destruction behind her," says So-Sure.
Laya, a mixed breed dog from Haverfordwest, United Kingdom, above, was named as the recipient of the United Kingdom's naughtiest pet title. She was photographed immediately after covering her owners' living room in feathers from destroyed couch pillows.
Although this is not the first time she has wrecked something in the home–Laya has ruined over 20 pairs of shoes–on this occasion, this time her actions directly led to her owners receiving a winner's prize to soften the damage caused. The competition awarded Laya's humans with a £200 ($267) voucher for a clothing and home products retailer Next, which will likely help replace what the naughty pet destroyed.
Below are other finalists whose mischief was caught on camera and put them in the race for the "naughtiest pet" title.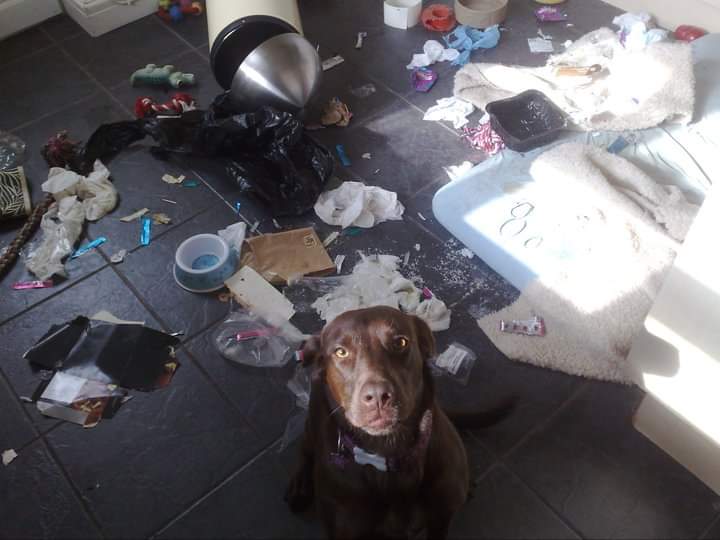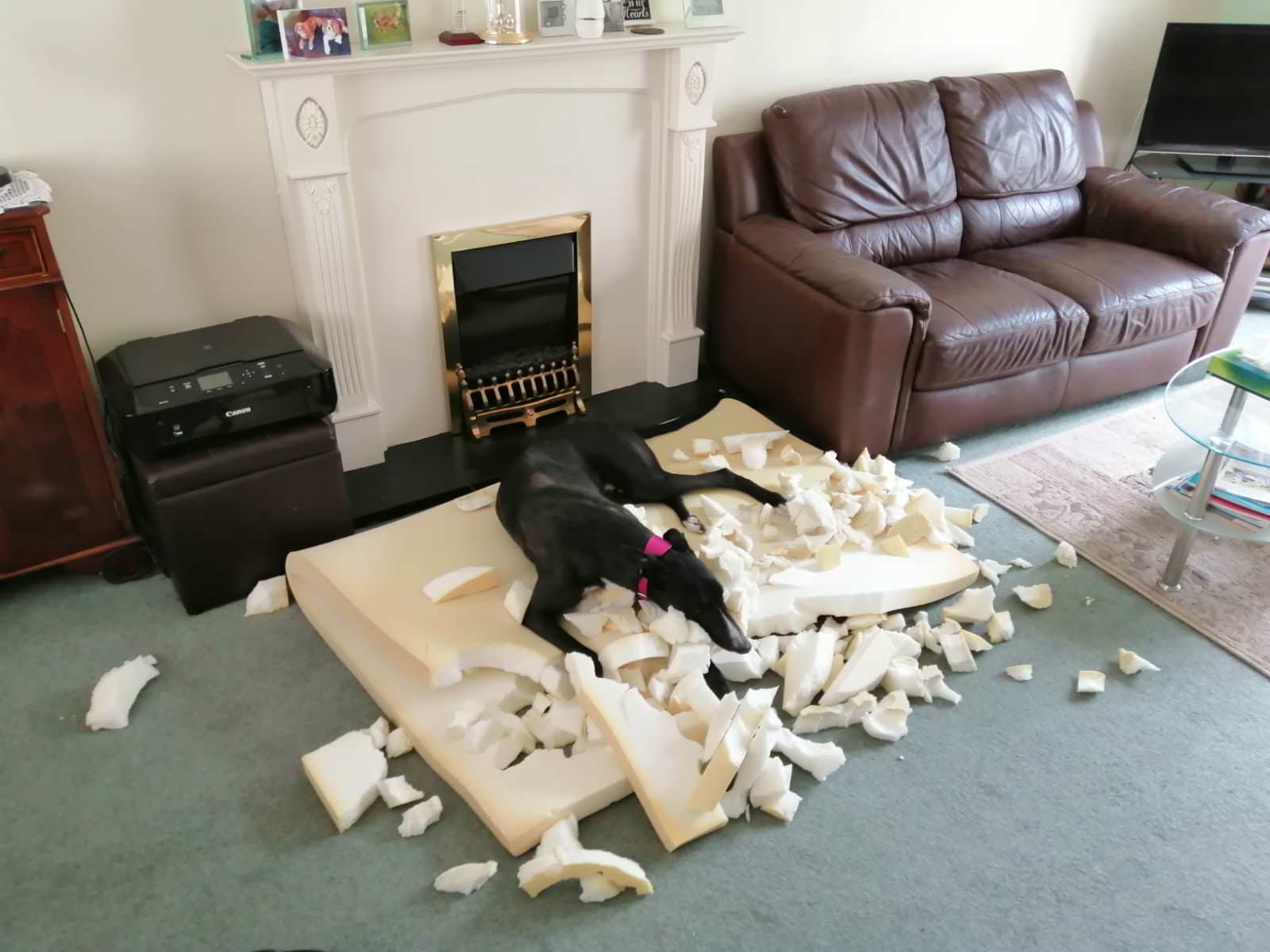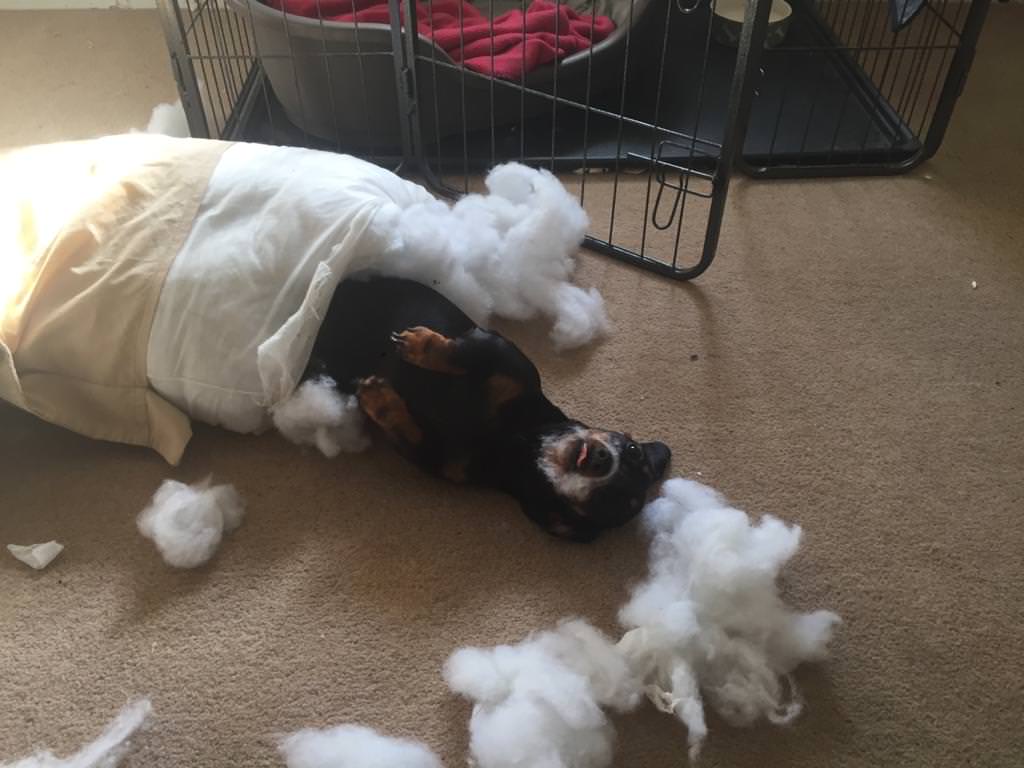 Competitions like these hope to bring joy and celebrate the positive role pets and wildlife animals have on our lives, similar to the Comedy Photo Awards, the Comedy Wildlife Photo Awards, the Animal Friends Comedy Pet Photo Awards, and others.
---
Image credits: All photos provided courtesy of So-Sure.