Invincible Gods: My Look Back at One Film Photo Every Day of 2021
In what has become a year-end PetaPixel tradition, photographic artist B.A. Van Sise—who has the unusual practice of making one, and only one, photograph on film every single day— looks back on the past year and towards the next. His previous entries can be found for 2018, 2019, and 2020. More images from this series, titled The Infinite Present, can be seen on the artist's website.

Warning: This article contains photos that may not be safe for work.
Twenty-twenty-one. It is a new year, and in an attic in Paterson, New Jersey, Elizabeth's husband prepares the shot —blood thinners— while an ice pack is applied to her backside by her daughter. It's been a year of cancer, and the surgeon has removed a foot and a half of her small bowel, as well as her spleen, uterus, fallopian tubes, appendix, omentum, ovaries, and navel. She grimaces when he puts in the needle, unaccustomed to the burn of it even after a year.
Before this, she and I had never met. We've never met.
Everyone you've never met has something to teach you.
The best people, honestly, never meet at all, like raindrops falling from the sky; statistically, you'll never meet hardly anybody. They all have a lot to teach you. We all have a lot to learn.
It is a new year, and nobody asked us if we're ready. Nobody asked us anything at all, as we close out our sophomore year of non-existence. When told that Calvin Coolidge -the tacit '20s president so famously stingy with words- had died, the playwright Wilson Mizner quipped "how can they tell?"
Twenty-twenty-one. The year is dead. How can they tell?
In 1967 another playwright, Arthur Miller, in his The Price remarked that "if they would close the stores in this country, there would be from coast to coast a regular massacre." In 2020, we closed the stores, and there was a regular massacre: a rash, fierce blaze of riot, contained only by oceans. It was a miserable, exciting time, but our revels now are ended: on January 1st, we entered a new year, but it was not a new year: just the same year, anew. Still, hopeful, we bounded out of purgatory like invincible gods, just to be reminded that we are neither.
This was supposed to be our chrysalis year; we, invited to life, were to use the time to emerge, to rebuild, return. We'd been in hibernation, we knew, nestled into a temporary grave, the snow melting to moss above us, and were to expect, now, a hot summer of bumps and thrusts. Connected always by our imaginary wires, our lives have never been more fully composed of photographs, and our photographs of the dead, now, might be the same as our photographs of the living: memento mori, yes, but also memento vivi: remember thou art living, the world prodded us. Remember that, no matter what's been lost, that we are still here. Remember that, even tumbling, warm wax dripping down his back, that Icarus also flew.
That did not happen.
We are, almost all of us, still in exile from ourselves, travelers going nowhere: we've transformed the masks we were obliged into the masks we've chosen, but we still crave life's little beauties: windowsill herbs drying in the afternoon sun, to see her dress tails flapping in the breeze like the flag of a nation; we settle for deliveries that'll be here in a day, and Instagram Stories that'll be gone in one.
I'm fine. Thanks for asking. Just as well as you, just as well as anybody. If we all say it, remember, it might be true. I still make one film photograph a day, but also —at the prodding of a convincing cousin— social media stories, as well, that vanish from being as quickly as a Polaroid emerges into it. The larger moments have become the smaller ones, and for me, they are built on this: a life that must be drunk to the lees. It's winding roads and country paths, the warm summer day in June when, emerging from a Georgia forest, I turn onto a dusty path and find two young Mennonite girls, no older than thirteen, selling produce from their family farm. They and their brothers and their parents tend it even in times of peril, massaging from the earth plants that eat rainstorms and sunrises that they might grow fruit we twist straight from the vine. It's realising, eating a peach on the side of the road, the juice dripping down your chin, that this –perhaps– is the equinox of your life. That in front of you, the road grows shorter. That behind you, there is no road at all. Your footprints are the only road. You make your own, a path you'll never travel again, that nobody's traveled before, that nobody can find. If you look back, you see not the road you've carved but all the ones that could have been. It is stained with peachsop and seeded with pits. Tears, too.
I like my photographs to ask more questions than they answer, and our new world has no shortage of those, if only because of Everyone. Humans learn by making mistakes. Humans teach by asking questions. And, yes, everyone you've never met has something to teach you, and you have something to teach everyone you've never met. So, I end every year with a dozen rolls of film ⁠—the souvenirs of our lives might actually be our debris⁠— that are, hopefully, a couple hundred questions mounted in silver and celluloid, and also, hopefully, a reminder that the best photographs ever made were never made. Things that weren't are, too, lessons. This has been, in spite of the best intentions of scapegrace leaders and agile scientists, a year of things that weren't: there wasn't a coup. There wasn't a cure.
It was a bathetic year, plenty happened. Yes, gray as it was, it was still a good year. It was a good year for backyard barbecues, and Zoom calls with long-lost family, and fresh-found friends. It was a good year for doughy old men and doe-eyed young lovers, and for the soft hair of newborns. It was a good year for the hot silence that lumbers heavy on the city as it waits for the brash rattle of a summer rainstorm. It was a good year for the quiet breeze that rambles through the lea. It was a good year for wine makers, and wine drinkers. It was a good year to be driven, if only to distraction.
It was a good year to bound out, like invincible gods, and go absolutely nowhere other than, day by day, into the future.
And, now, it is almost a new year, again. Twenty-twenty-two. Twenty-twenty, too. You're still here. I'm still here. The peach pits are still here. The negatives are still here. And, goodness, Elizabeth is still here, clinging yet invited to life: only 86 pounds, but every one of them is infinitely present. She is a poet by profession- if such a thing can ever be a profession, as one practices it far more than professes it- and she is armed with language. She, like the year, has grown gaunt. She, like the year, is too thin, too sparse, too flimsy, too slender, too scant. Their frame is too stingy, their limbs attenuated, but maybe, yes, also delicate, dainty. They have both shrunk to an inhumane weight: skinny, sure, but one's heart must so swell with love for them, these people, these years, these invincible gods, that as they wind down one should note that they are not emaciated, but ethereal, not feeble but finespun. And soon, they shall be something new, again.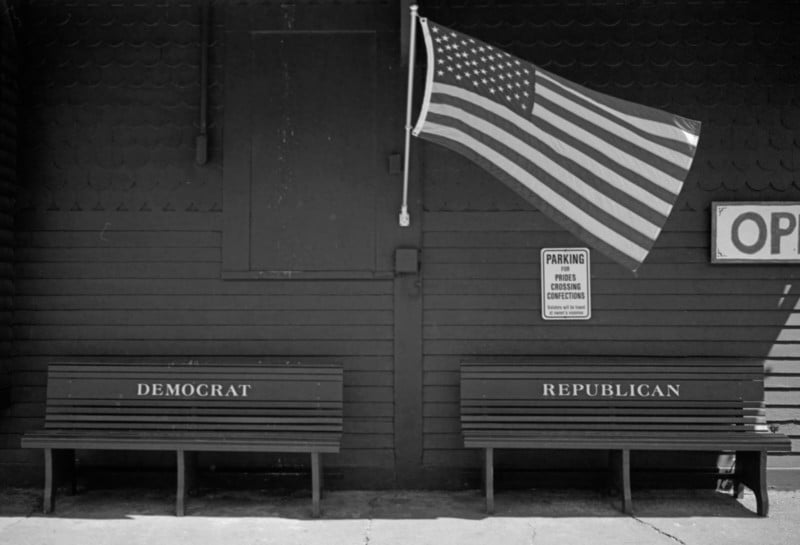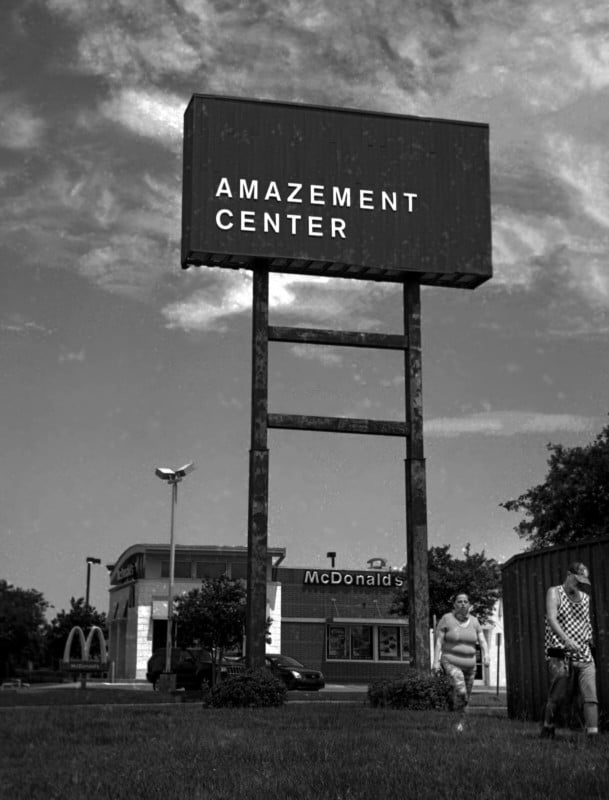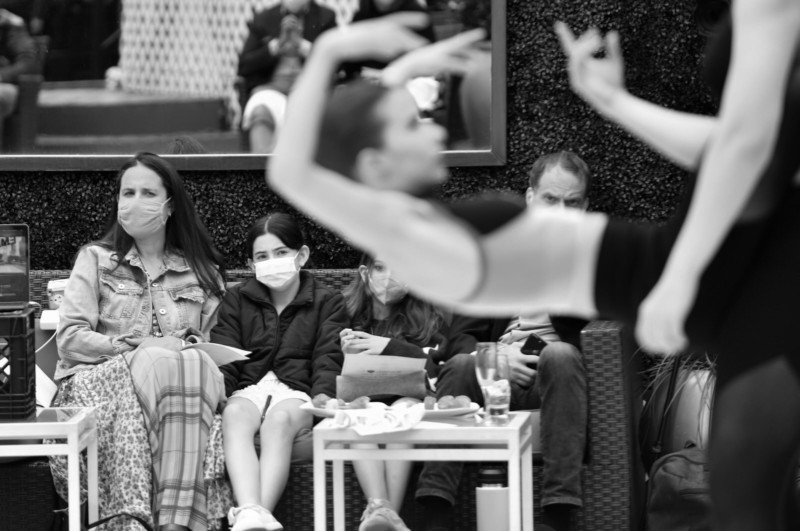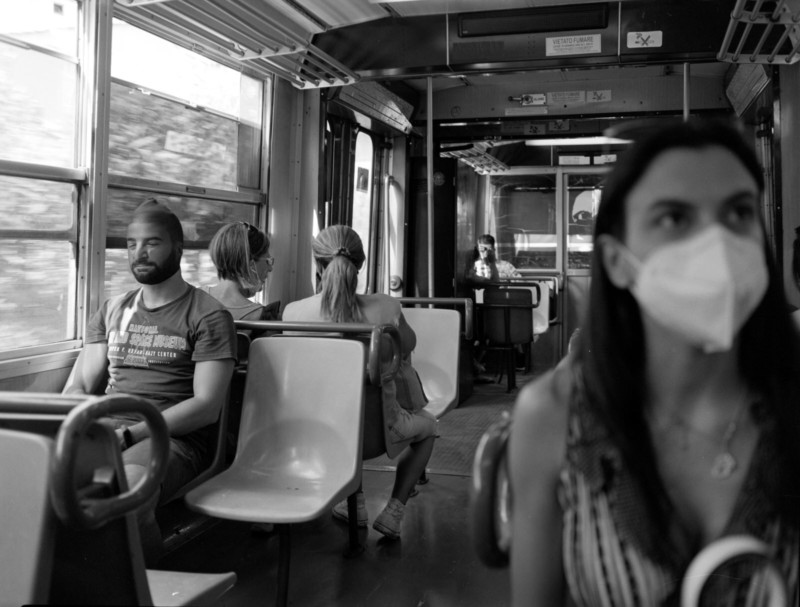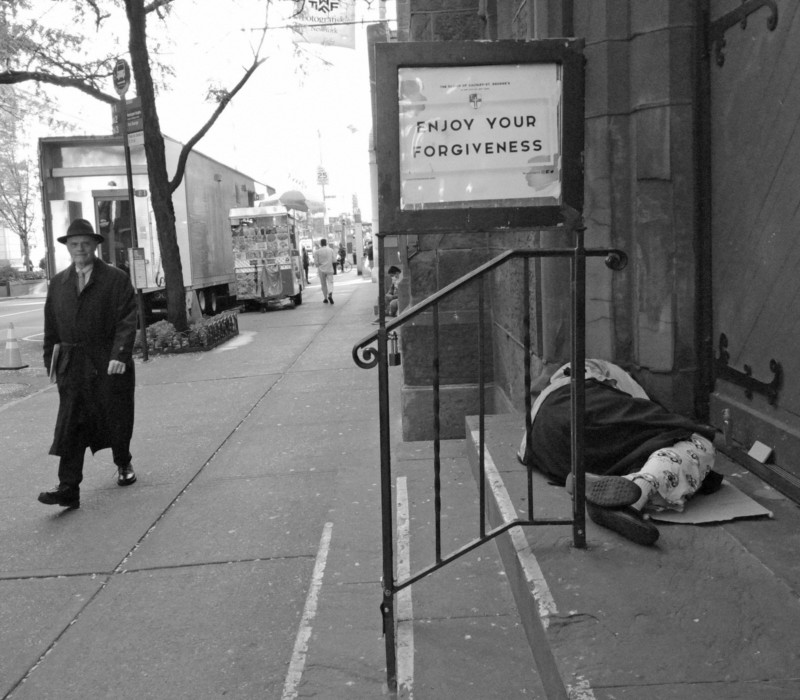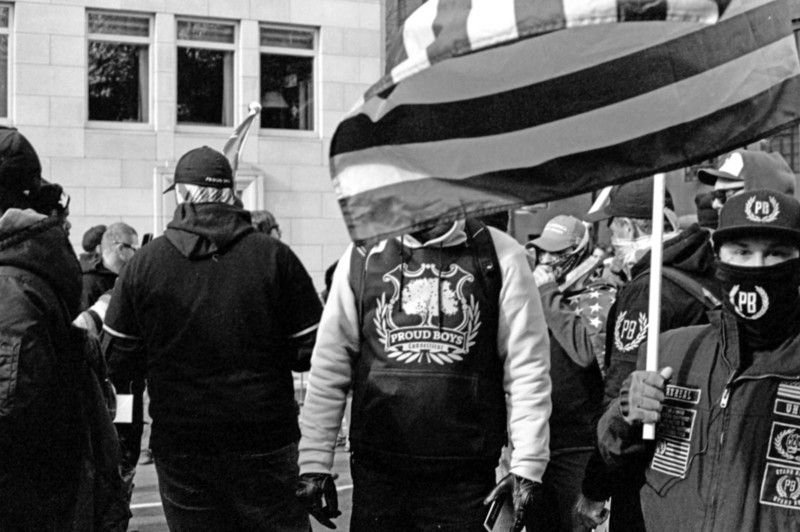 ---
The opinions expressed in this article are solely those of the author.
---
About the author: B.A. Van Sise is an interdisciplinary photographic artist whose work has been shown in long-term solo exhibitions at the Center for Creative Photography, the Museum of Jewish Heritage, and in an upcoming April 2022 exhibition at the Center for Jewish History, as well as group exhibitions at the Peabody Essex Museum, the Museum of Photographic Arts, the Los Angeles Center of Photography, and the Whitney Museum of American Art. A number of his portraits of American poets are in the permanent collection of the Smithsonian's National Portrait Gallery; his first monograph, Children of Grass: A Portrait of American Poetry (with Mary-Louise Parker) won the Independent Publisher Book Awards' gold medal, and his upcoming monograph Invited to Life (with Dr. Mayim Bialik, Neil Gaiman, and Sabrina Orah Mark) is due out on September 15th, 2022.