Macro Timelapse Shows the Growth Process of King Oyster Mushrooms
Macro photographer Jens Braun has captured cinematic macro timelapse footage of mushrooms he grew at home in his basement over the course of ten days.
Braun, formerly Jens Heidler, is a macro photographer and videographer who has created numerous macro videos of plants, mushrooms, and insects on his YouTube channel Another Perspective, such as his video of growing shiitake mushrooms.
This time, Braun has taken his passion for the fungi world to the next level and created a YouTube channel called HappyMushrooms that specifically focuses on all things mushrooms — from advice on how to grow them to DIY tutorials, experiments, and timelapses.
His latest video shows a cinematic take on the growth process of king oyster mushrooms. He grew them himself in his basement using a mix that contained 80% beech pellets and 20% wheat bran at 17-degrees Celsius (63-degrees Fahrenheit).
Braun took the macro images with two cameras — Sony a7R IV and Sony a6000. The process of capturing the footage was additionally challenging because he had to maintain 100% humidity while also trying to avoid the humid air affecting his camera gear and interrupting the clean capture.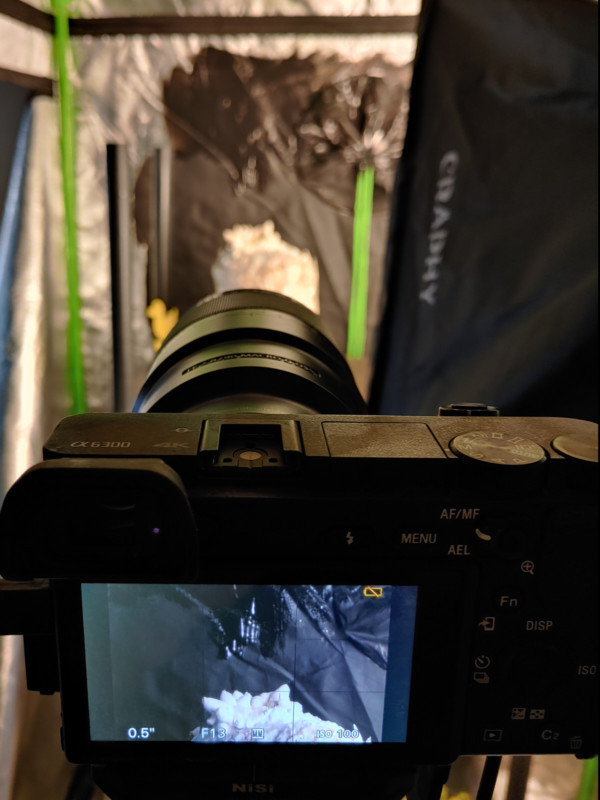 To keep the right humidity levels, Braun bought a fruiting tent which includes an automated air system that blows fresh air from outside into the tent to keep the temperature low and to reduce the CO2 level.
The cinematic shots of the footage were filmed with Sony a7R IV and Laowa 24mm f/14 2x Macro Probe lens which allows extreme close-ups and creates what Braun calls a "bug-eye perspective." The camera was also fitted on a slider, although some shots were filmed handheld at 100fps, slowed down four times, and stabilized during post-processing.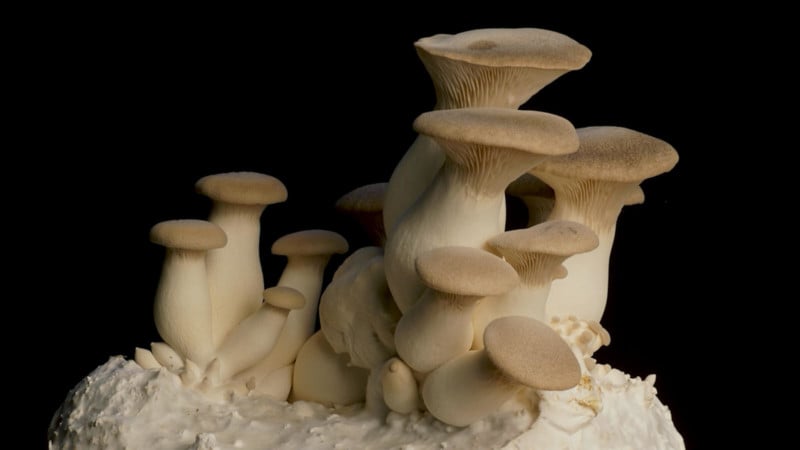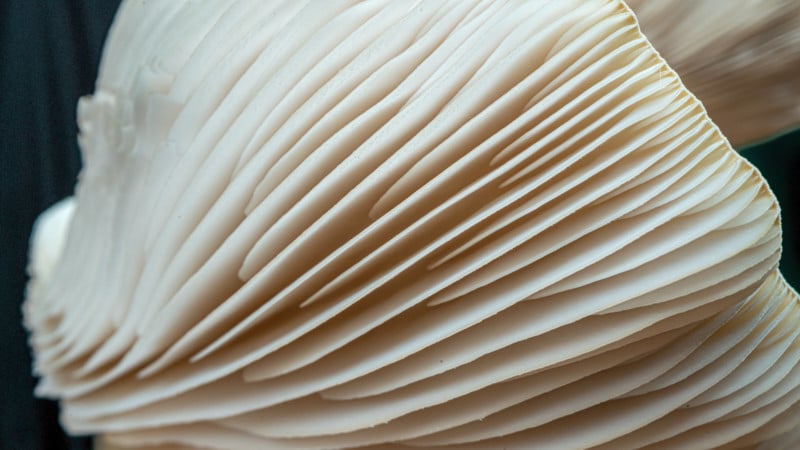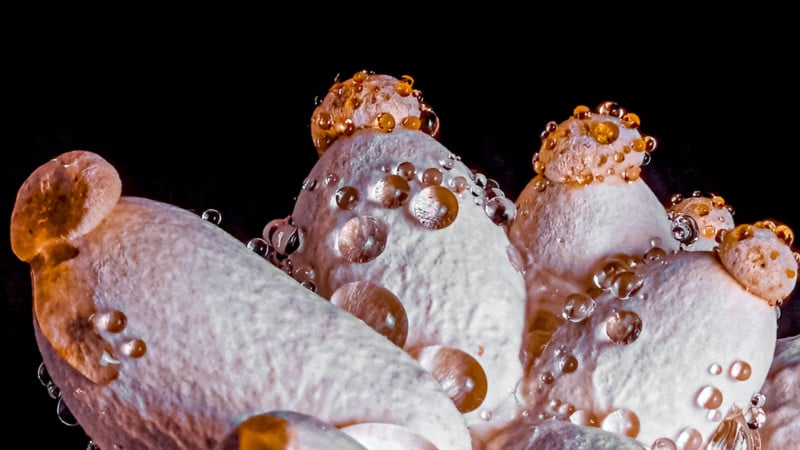 For the timelapse, Braun used two macro lenses, although he notes that a macro lens was not needed for half of the shots. These shots were lit with a basic softbox and a 5W LED light.
As the timelapse footage consisted of both 24-megapixel and 27-megapixel images, most of the time in the post-processing was spent on rendering them. Although creating a timelapse video from 24-megapixel photos wasn't a problem, Braun tells PetaPixel that the 27-megapixel footage pushed his computer to the limit and the rendering of those clips took ten times more than the 24-megapixel ones.
More of Braun's timelapses can be seen on his HappyMushroom and Another Perspective YouTube channels and on his Instagram.
---
Image credits: All images by Jens Braun and used with permission.