IPTC Updates Metadata Standards To Help the Blind 'See' Photos Online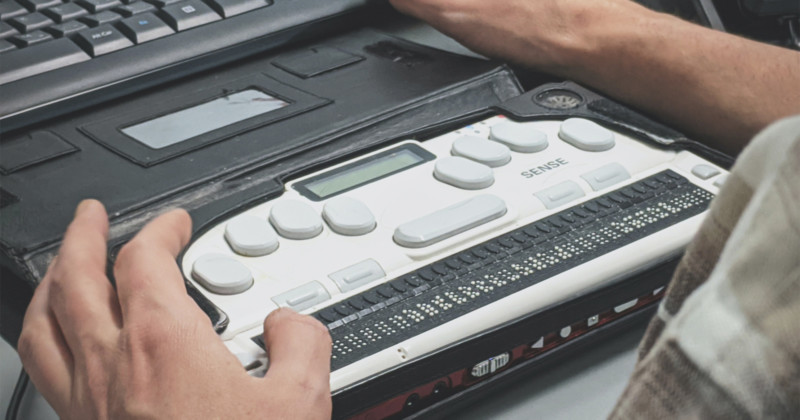 The International Press Telecommunications Council (IPTC) has released a new version of its Photo Metadata standard that includes two new properties aimed at making photos more accessible to those with disabilities, such as the blind.
The IPTC says that web accessibility is extremely important in the current digital age, and as the number of images added online increases daily, the gap widens for people who use assistive technologies to access information, especially those that are blind.
The two new properties that will be added to the standard are Alt Text (Accessibility) and Extended Description (Accessibility), which will make it easier for software companies, publishers, and website developers to make websites and electronic publications more accessible to more people.
The organization says that embedding image descriptions into photo metadata can make it possible for software and systems to provide alt text more easily with images, thus giving screen reading software the ability to help disabled readers visualize and listen to image descriptions as they are read out loud. The IPTC says that without accessible descriptions, images are silent for the millions who rely on screen readers to fully access the web.
Image descriptions are essential for people with visual impairments using assistive technologies and a fundamental requirement of the World Wide Web Consortium's (W3C) Web Content Accessibility Guidelines (WCAG), which are the most widely-used guidelines for web accessibility globally.
Embedding accessible image descriptions into the photo metadata will make it possible for alt text and extended descriptions to travel wherever the image goes on the web or in books or other documents provided as electronic publications.
The IPTC says that the last year, in particular, was demonstrative of the need for this change, as many disabled people were at high risk of severe illness due to COVID-19 but struggled to access essential information online, which ranged from healthcare and education to groceries and supplies. The organization argues that inaccessible websites and applications have always been a barrier, but during COVID, they became a threat to the health and safety of a vulnerable population.
The new accessibility properties that the IPTC has announced will make it easier for platforms and software to comply with WCAG requirements and deliver images that are inclusive for everyone.
The IPTC Photo Metadata Standard specification will be updated to this new version that includes the new requirements starting on November 4, 2021.
---
Header image: A visually disabled person using a Braille screenreader. Photo by Sigmund on Unsplash, referenced by the IPTC.