Meet the Woman Behind the Photos for James Bond's 'No Time To Die'
Nicola Dove shares what it is like to be the official photographer for major feature films, specifically for the new James Bond movie, No Time To Die.
For many, this might sound like a dream job: working with famous actors and on amazing locations, shooting incredible stories, and having work seen all over the world. That is exactly what Dove, a film stills photographer originally from New Zealand, experiences in her job, but it's not as effortless as it sounds.
To put it simply, the job of a stills photographer is to gather the best photography that represents the story. This way, the images honor everyone's hard work on the set and hopefully draws people in to watch the film, explains Dove.
"We have to create memorable images whilst working around the cast, crew, and equipment under tight schedules and sometimes intense situations," Dove says. "It's about leaving your ego at the door. It's very much a collaboration and if you don't have good peripheral awareness, and sense of diplomacy or charm, then it's going to be tough. But that's what makes it even more satisfying when you nail a shot!
"All crew take instructions from the 1st AD on set. Other than that, there is not usually anyone there instructing me what to do or what to shoot."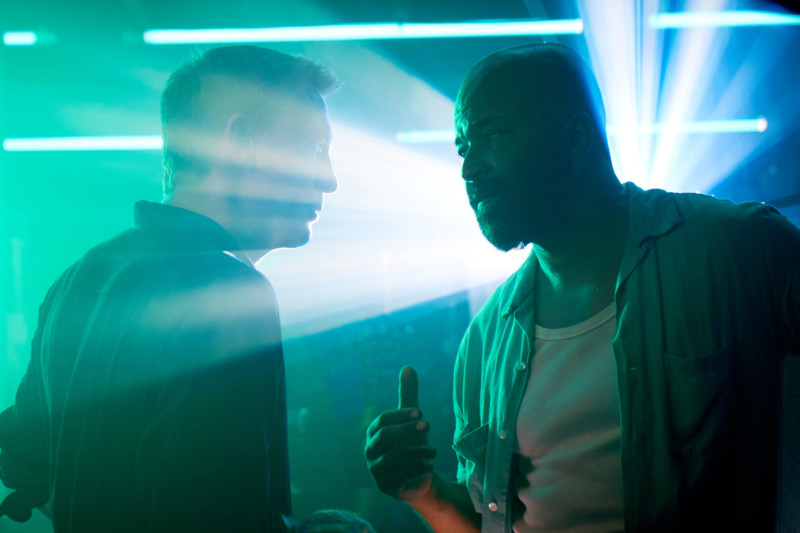 Having shot on the set of the recently released James Bond: No Time to Die for seven months, Dove tells PetaPixel that "it takes a high level of understanding and cooperation amongst the crew, the different departments, to shoot at such intensity for so long, but just knowing that everyone on a Bond film is at the top of their game is inspiring."
This type of photography work comes with long hours and physically challenging environments but no two days are ever the same.
"I've shot in Venetian palaces, Moroccan markets, Cuban streets, Parisian cafes, New Zealand mountains, and at many incredible studio set builds including the famous 007 stage in Pinewood London," says Dove.
"Every day is special working on a Bond film! Arriving at the Pinewood Studios in London and seeing the huge 007 stage each morning is always a pinch me moment. Seeing a new set for the first time was always inspiring, the sheer scale and design was breathtaking. But you can't let it overwhelm you, you must get on and get the job done each day."
The photographer says it is difficult to name the favorite film she has worked on outside of Bond.
"For fantastic locations I would say Brideshead Revisited where we shot in fabulous stately homes in the UK and traveled to Venice and Morocco," she says. "For wonderful cast and crew, it would be anything that I shot with Roger Michell (Enduring Love, Venus, Hyde Park on Hudson, My Cousin Rachel) which was like a family reunion each time we got back together to shoot the next film."
Shooting stills for major feature films also requires a sense of ninja-like skills to keep out the way while being on top of the game with nerves of steel. Such was the case when shooting Daniel Craig walking towards the camera after parking an Aston Martin.
Although on paper it was a simple scene, it was all the elements — the elegant suit, the sunglasses, the watch, the car, the right light, and the few extra steps Craig took towards the camera — that made the image come together. That afternoon, the final image was set out from the set as the "first look" image from the film.
"It's about knowing where to be when, and when to make yourself scarce. I say my job is part photographer, part ninja, part psychologist. It's fascinating," Dove says.
Gear-wise, Dove has switched to mirrorless camera equipment for her work.
"I now use Sony a9s along with 24-70mm and 70-200mm lenses," she says. "Going mirrorless has been a game changer for film stills photographers, so we can shoot silently. After years of housing heavy cameras in blimps to silence the shutter, it's a joy to carry 'small' cameras again."
Dove always shoots in raw for maximum image information.
"I will crop an image if that improves it," she says. "I'm not a purist anymore (I used to be prior to film stills work!), because you just can't be on set. It's about the final image and using whatever tools you have available to make it the best it can be. Having said that I don't do much postproduction on my images apart from color correcting, contrast balancing and cropping if need be. 
"I do use a teleconverter if need be, though."
Once photos are made, what happens next depends on the production.
"It depends on the size and budget of the project," the photographer says. "On larger studio productions, they will have someone making selections, although I always make my favorites known. On smaller projects, it's something that the photographer can get involved in. Over the years you learn more about which kinds of images get used and which don't."
Even though filmmaking is done with ultra-high-resolution cameras these days, there is still an advantage to having a still photographer on set rather than simply pulling still frames from footage.
"There are a couple of reasons why [pulling stills] is not preferable," Dove says. "Firstly, regardless of what they shoot on, their frame rates are not the same – they don't need to freeze a frame like we do, so taking a grab from the video is not always sharp. Also, it's important to document behind the scenes, so that the story of the making of the film can be told."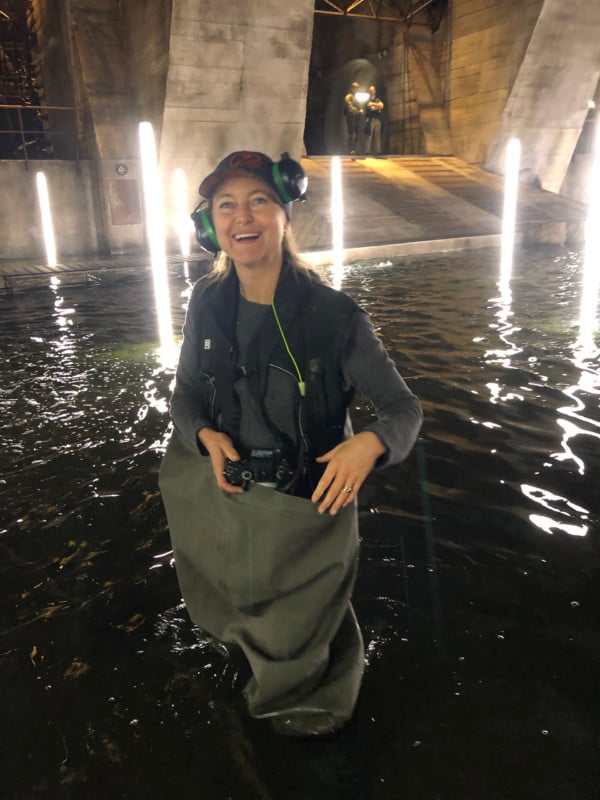 Working so intensively with a crew for prolonged periods of time can also feel bittersweet when filming is finished. Dove explains that although she was looking forward to a rest when No Time to Die concluded, she knew that she will miss everyone and the buzz from being involved in such an exhilarating project.
"Knowing it was Daniel Craig's last day of his last Bond film heightened the emotions for everyone — we all knew it was the end of an era. Personally, it felt like an accomplishment to end really well, still attempting to make great shots right to the end," she recalls. "The final day on No Time to Die, was a mixture of relief, enormous satisfaction, and sadness that it was over. We finished in the middle of the night on a night shoot. Lots of tears and hugs!
"It was a fantastic experience, I loved it, all seven months of it. When you are working on a film with so much history and cache, it attracts the best talent. It's a long shoot though, so you must pace yourself and figure out how to show up each day with the same energy you had on day one. Obviously, we went to some incredible locations (Jamaica, Scotland, Italy) and my family was able to travel with me to most locations which was such fun."
Dove's experience of almost 20 years in the field has also led her to open Film Stills Academy, an online education hub that helps other photographers learn about this type of work by demystifying the role and fast-track their prospects in the industry through coaching.
More of Dove's work can be found on her website and Instagram page.
---
Image credits: All images provided courtesy of Nicola Dove and used with permission.