What It's Like Photographing the Biggest-Ever Freeride Motocross Course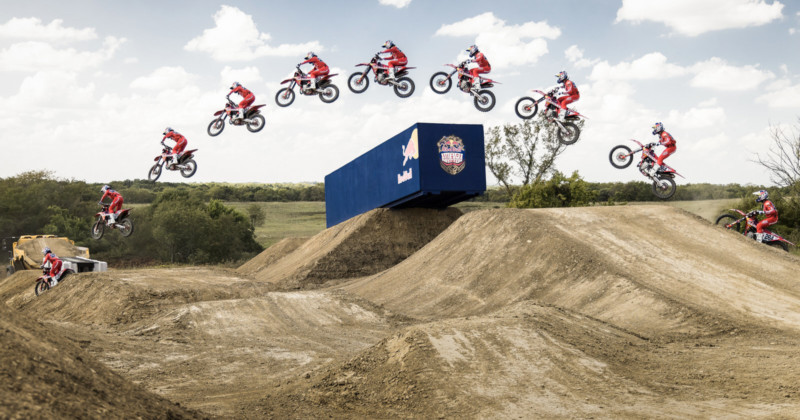 Long-time motocross and Red Bull photographer Chris Tedesco received exclusive access to shoot the biggest freeride course in the world, packed with unique features and designed by freeride motocross icon Tyler Bereman.
Although the first iteration of this project titled "Red Bull Imagination" took place last year, it was this year's event that allowed sports and photography talents to come together for a spectacular finish.
Red Bull gave athlete and freeride motocross star Bereman free reign to "create the biggest, most ridiculous freeride course in the middle of nowhere Kansas." The course was designed on land owned by former professional baseball first baseman Adam LaRoche.
Bereman invited his friends — some of whom are the best riders in the world — to come and enjoy all the unique course features alongside Bereman himself, while Tedesco, an experienced action and motorsports photographer, captured it.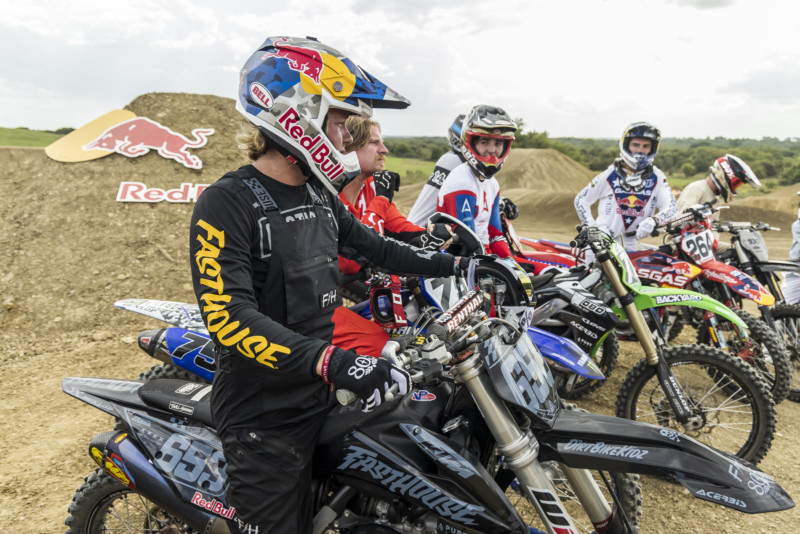 With over 20 years of experience under his belt, Tedesco had kick-started his career at a local dirt bike track and has since been recognized by Red Bull. This has opened up a whole new world of motorsport photography and allowed him to work with Red Bull's F1 Cars, Air Race Planes, Rally Cars, and more, Tedesco tells PetaPixel.
Tedesco's motto is "if it's fast and dangerous, count me in," so it's unsurprising that he was invited to take part in this unique sporting event. However, even with Tedesco's extensive experience and the opportunity to photograph the event last year, he found it to be one of the most challenging events he has ever captured.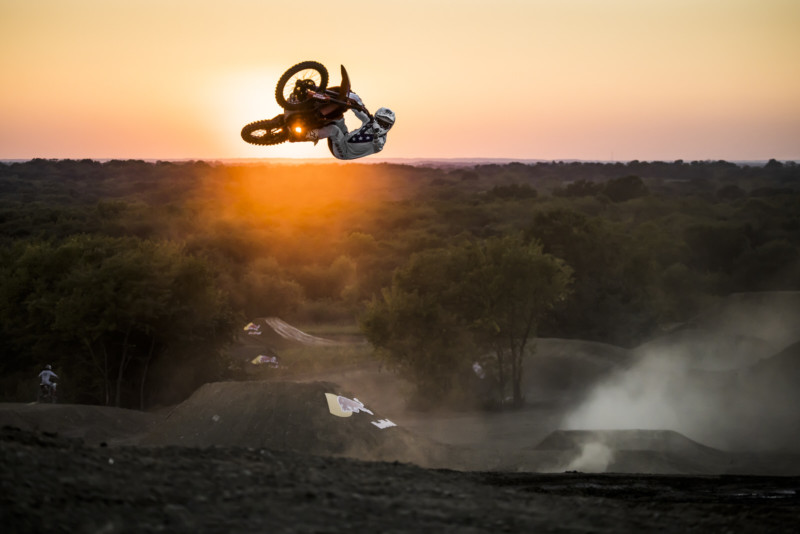 "Aside from the Red Bull Imagination freeride course being the biggest ever built, this year it had more jumps and the riders could ride any line they wanted," says Tedesco. "Knowing where a rider would be and when was a new challenge since they could go anywhere at any time."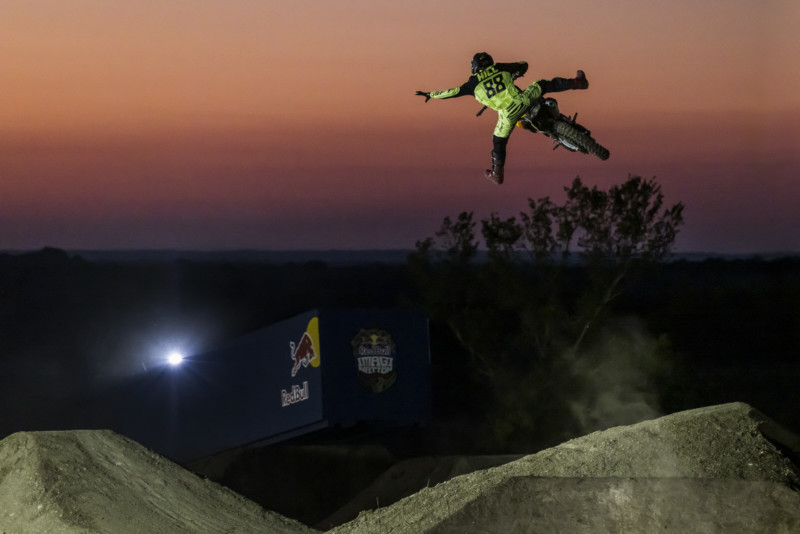 To help Tedesco keep up with such a fast-paced sporting event, he recently switched to the Canon EOS R5 from his trusted Canon EOS-1D X that he had shot with for almost a decade.
Tedesco tells PetaPixel that his "bag is a bit like a golfer's, there's a lens for every type of shot."
However, when working in the field, it's important for Tedesco to be able to cover the most range with the least amount of equipment to carry because "less is more in the fast-paced action world where you typically don't get a second chance".
After five days of shooting, Tedesco was thrilled to see the final image selection, which wouldn't have been possible without the countless hours put in by the crew and the talent and dedication from the riders.
More of Tedesco's work can be found on his website and Instagram page, with more information about the Red Bull event available on the company's website.
---
Image credits: All images by Chris Tedesco via Red Bull Content Pool, and used with permission.