Folio.ink is a Free Photo Gallery Platform That Doesn't Require a Login
Folio.ink is a browser-based platform that allows users to easily upload and share galleries of images without the need to purchase a membership or even create a login.
Folio.ink was founded by Michael Connors, who is also the founder of MorgueFile — a platform that allows users to share and download free stock photos. As an advertising veteran of 25 years, Connors built Folio.ink to help him send images to his coworkers and soon realized the potential of a simplified photo-sharing platform.
"Folio.ink is a straightforward, elegant, design-based solution to a common problem, with tremendous potential," says Connors. "Think of it as a micro portfolio platform."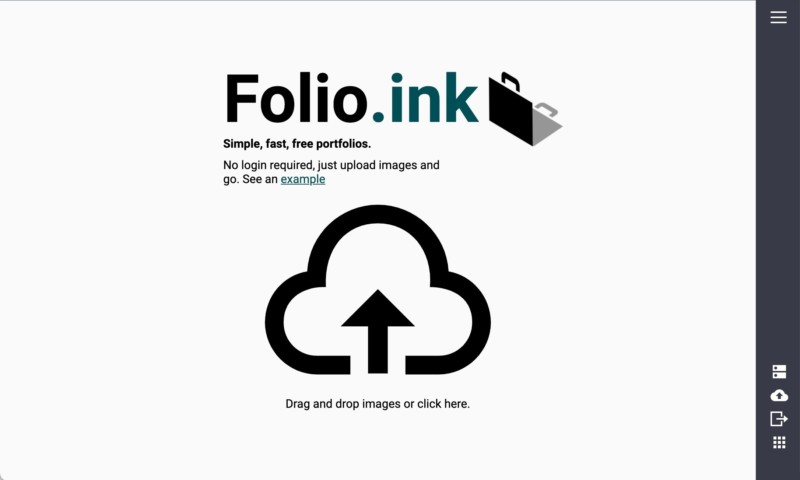 The platform can be accessed on a website browser — either on desktop or mobile — and users can instantly start uploading images. Each gallery is limited to 50 images and expires after 90 days but owners can choose to manually delete the gallery earlier if desired.
All images are uploaded in a single album and can be viewed by others using the URL for that specific collection. A portfolio can be viewed in a full-screen or gallery thumbnail mode.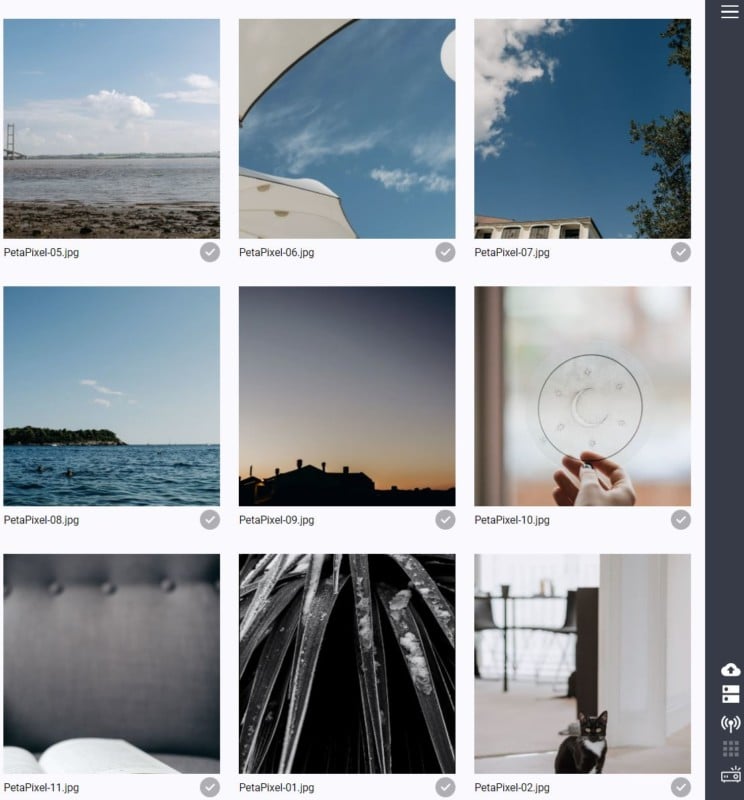 If images are viewed in a full-screen mode, users can flick through the album with a mouse scroll or with the arrow key on a keyboard. If the album owner has enabled the "Polling" option, album visitors can click to "vote" or favorite an image, with results made visible to the gallery creator.
Gallery owners also receive access to an owner-specific URL, which can be used to return to editing the folio at a later time, such as to rearrange or delete the images or to share the presentation. Share options include an email and cell phone number form which can be filled in on the platform, quick Facebook and Twitter share buttons, and a link that can be directly copied and pasted.
Although the platform is currently free, the terms and conditions of the website state that the company reserves the right to implement a charge at its discretion. Should that be the case, the platform will post a notification and lists any fees. The company also reserves the right to not be held responsible if a user believes any of their images are displayed, distributed, and used unlawfully, and explains that such claims need to be resolved by the user themselves.
To access Folio.ink, visit the company's website. An example user gallery can be viewed here.