Skylum Reveals Luminar Neo, Its More Powerful AI Image Editor
Skylum has announced Luminar Neo, a new creative image editor that uses AI-driven tools, allows complex layering, and can be used as a plugin for Adobe Lightroom and Photoshop. It is set to launch before the end of the year.
The company's latest product is said to be built based on the best solutions and learnings from previous Skylum and Luminar technologies and incorporates an all-new core for faster image processing. It will be available both as a standalone editor and as a plugin.
"As the latest member of the Luminar family, we designed Luminar Neo to allow artists to take on more challenging image creation work and achieve results which often seem unattainable," Dima Sytnik, Co-founder and CPO of Skylum, says regarding what sets Luminar Neo apart from Skylum's other products.
As with Luminar AI and other Skylum products, the company's goal is to eliminate repetitive tasks and help creatives achieve results that may appear complex. Skylum has designed the software with input from photographers, artists, and colorists, thus seemingly moving towards the direction of photography and graphic design combined.
In terms of features, Luminar Neo analyzes each image to recognize the depth of a scene and its subject to allow precise exposure and tone control, automatically recognizes and removes artifacts — such as dust spots or unwanted lines — as well as permits users to work with composites, layers, masks, and enables quick background replacement.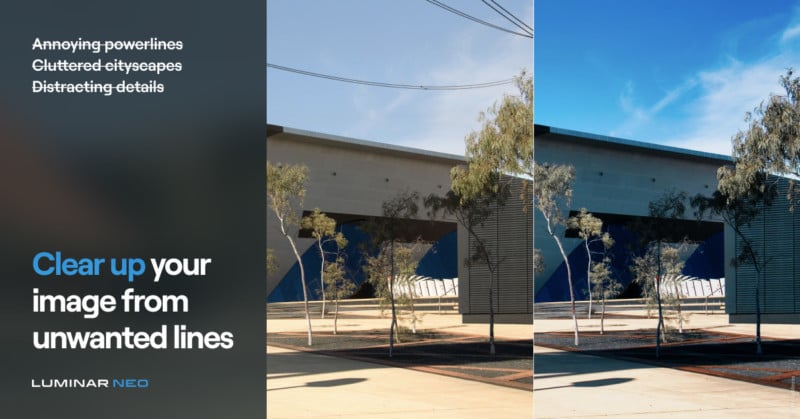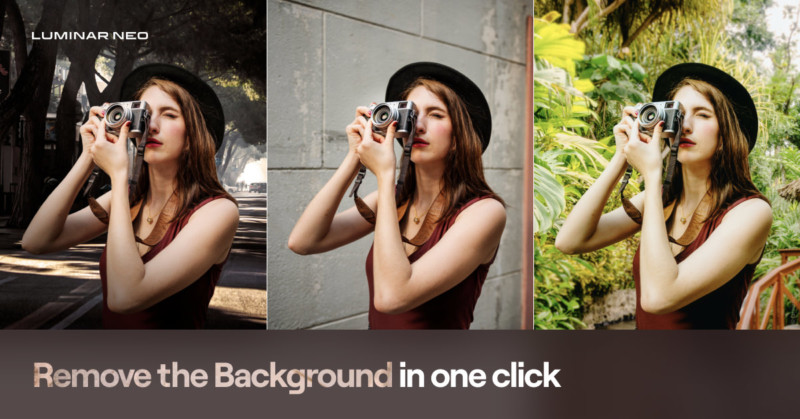 The software will also have a new companion mobile app to allow users to add smartphone photos directly to the Luminar Catalog. Once edited in Luminar Neo, the images can be sent back to the mobile device to share on socials.
Unlike Luminar AI, where users start editing by choosing any of the tools, the new core engine in Luminar Neo means that edits will be stacked on top of one another with RAW development being the first one.
The company claims that this will help the software calculate all the adjustments faster and provide a more user-friendly experience. Users will also be able to return to any previous adjustments at any point during the editing process.
Luminar Neo, available on both Mac and Windows, is set to ship this winter but pre-orders can be made on Skylum website with early-bird pricing.