The DJI OM 5 is a Telescoping Selfie Stick and Gimbal Hybrid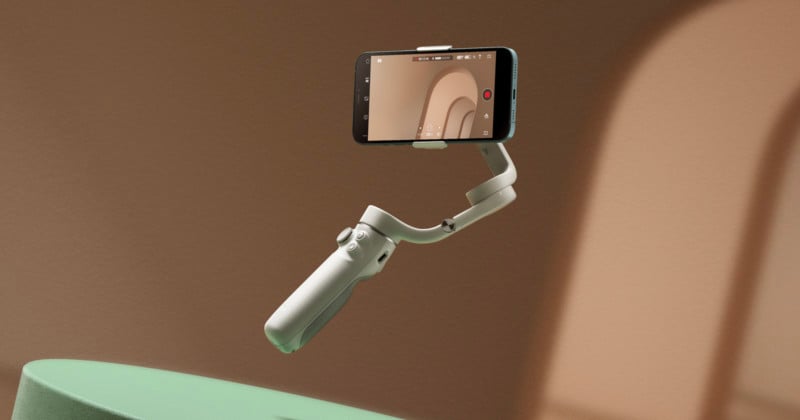 DJI has announced the OM 5, a smartphone-focused gimbal solution that combines aspects of its previous handheld gimbals with a telescoping extension rod to form what might be the pinnacle of selfie stick technology.
DJI says that the OM 5 has been upgraded with a new clamp and compact design that makes it smaller and lighter than any of its predecessors, and that's before considering it also includes that aforementioned extension rod. In fact, the new design packs DJI's 3-axis gimbal technology into a body that is one-third smaller than the OM 4 and is "palm-sized" when folded.
The new clamp goes over a smartphone case, which DJI says petter protects the device and makes it compatible with more models than its predecessor. That built-in extension rod also allows for "dynamic angles," and DJI added an additional button to the handle so that the OM 5's core functions are easier to access.
Speaking of core functions, it wouldn't be a DJI product without multiple built-in features. The new ShotGuides provide up to 30 pre-set shooting tutorials and supports automatic editing and the newly updated ActiveTrack 4.0 supports tracking at up to 3x zoom at five meters per second, and precisely identifies and steadily follows the subject centered in frame.
The OM 5 also includes seven additional pre-programmed shooting modes:
Gesture Control: Start and stop video using gestures instead of self-timers.
DynamicZoom: The DJI OM 5 can automatically adjust the zoom to create what the company calls "dramatic background shift," which is a look that was popularized by Alfred Hitchcock.
Timelapse, Motionlapse, Hyperlapse: All three modes use Electronic Image Stabilization technology as well as the 3-axis gimbal for an added level of smoothness.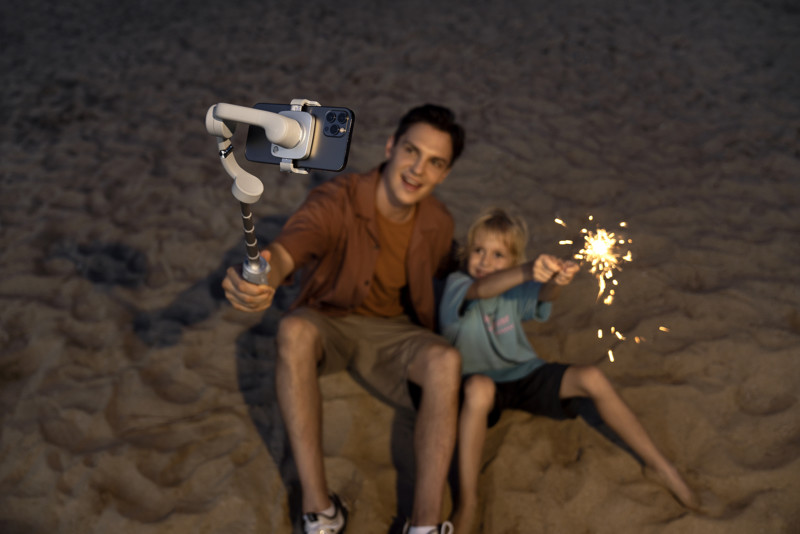 Panoramas: There are three panorama options avaialble: 3×3 panorama, 240-degree panorama, and "CloneMe" panorama. The latter allows the user to add multiple versions of a person or subject into one shot.
Spin Shot Gimbal Movement: The gimbal will rotate the phone to give a spinning effect.
Story Mode Templates: The DJI OM 5 uses pre-set movements, music, and color palettes for quick videos perfect for sharing on social media.
Glamour Effects: The OM 5 supports automatic retouching and customized parameter settings. Glamour Effects will be automatically activated when switching to the front-facing camera.
DJI OM 5 is available in two finish options, Sunset White and Athens Gray ">for $159 which includes a magnetic clamp, tripod, power cable, wrist strap, and storage pouch.