Photographers to Follow on Instagram: September 3, 2021
Every day, the PetaPixel Instagram account is sharing excellent photography from our readers and those who inspire us. Here's a look at some of our recent favorite posts and the photographers behind the lens.
Our @PetaPixel Instagram page has been posting all the great work that finds its way in front of our eyes. Want to see your photos shared on our account? First, you'll want to follow us. Then use the #petapixel hashtag in your posts to join our Instagram community of photographers. These steps let us easily find what to share.
Below, we recognize a selection of talented photographers who recently had their work featured on @PetaPixel. Keep posting your images with #petapixel and you could find yourself here next week.
---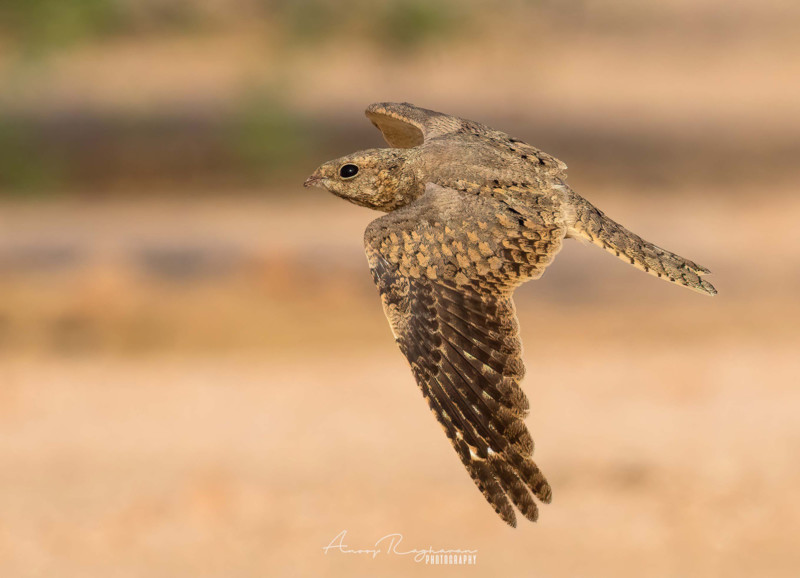 Anoop Raghavan Manikkoth, or @anoopmanikkoth on Instagram, is a wildlife photographer based out of Dubai. Of this photo of an Egyptian Nightjar in flight, Manikkoth said he was "very lucky" to get it with the desert background as they are typically only shot with a "boring sky" back there.
---
Ken Evans, found on Instagram as @ken.evans.photography, is a contemporary art photographer who's "greatly inspired by the beauty of nature and fascinated by the stunning landscapes" that he captures with a camera.
"I started creating photos in the 1980s with formal training, fieldwork and extensive darkroom experience," Evans told PetaPixel. "I've been a photojournalist and photo editor but went on to make my living in advertising." In 2018, he returned to his roots and began producing fine art photography.
"I produce abstract and minimalist photography because I enjoy working with everyday objects to give them a different look," he said. "Overall, photography pushes my thinking and challenges my creativity through my medium of choice: the camera."
---
Ana Gregoric is a destination wedding and elopement photographer based in Slovenia and can be found on Instagram as @anagregoricphoto. This particular photo was during a styled photoshoot where a plastic Christmas decoration was used to create the effect in the foreground. "I wanted to add something even more mystical to the candlelight, and I also used a smoke machine," Gregoric said.
---
Robert Klarić, known as @robertklaricphoto on Instagram, works at Zagreb Airport in Croatia as a load control officer but it's landscape and aerial photography that is his passion. This photo of Rovinj is cited as "one of the most photogenic towns in the Mediterranean" and was taken by Klarić with his trusty DJI Mavic Air drone.
---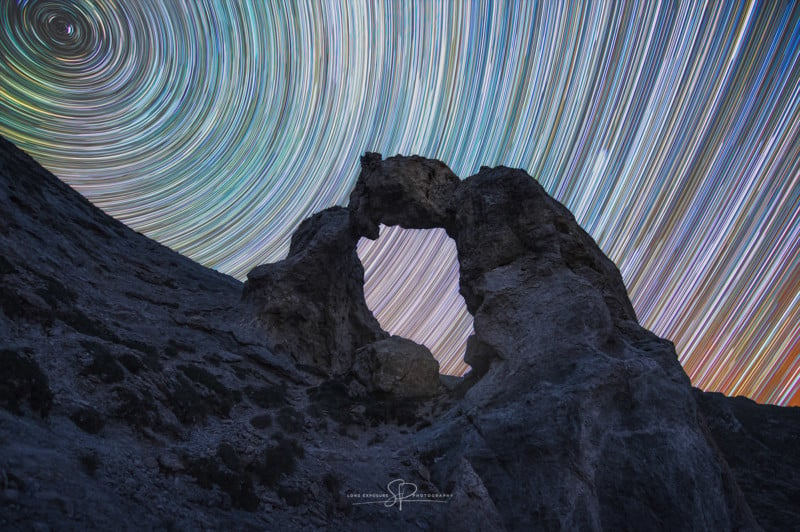 Stefano Pellegrini is an Italian astro and landscape photographer and can be found on Instagram as @pels_photo. Pellegrini said his goal is to "translate what the eyes see and often the camera can't, to reproduce reality in all its art." To create strong compositions, he will "dedicate great attention to the location scouting" which requires long mountain hikes to find the perfect spot. "I always compose a real sky on the subject," Pellegrini told PetaPixel, "always looking for shots where the Milky Way can be co-protagonist of the scene."
---
Kevin Moraczewski, or @kevinmoraczewski on Instagram, is a commercial real estate photographer living in New York. While that is his daily duty, for his personal work Moraczewski said he prefers using 35mm film "involving dark, moody subjects."
---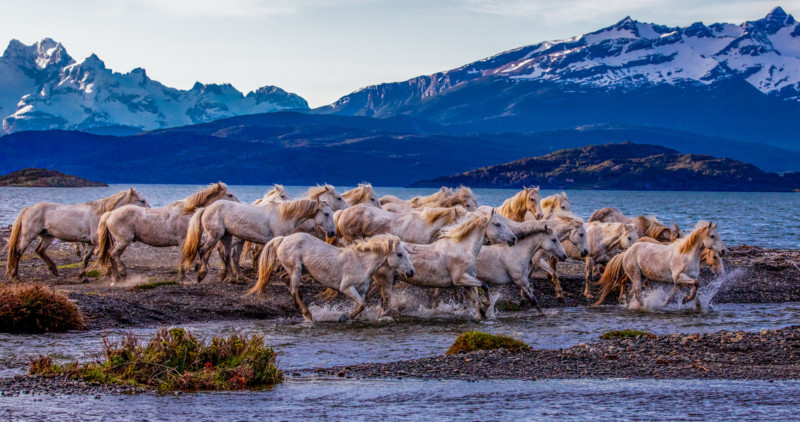 Virginia Wilde, known on Instagram as @wild.shores, is a wildlife researcher and mother from Edinburgh. She teaches photography on the weekends and said that in a previous life she worked in and out of Afghanistan as a reporter.
Wilde mentioned to PetaPixel that she loves photographing all wildlife, particularly Scottish wildlife — "And, of course, horses." This photo was taken in Patagonia where Wilde was to guide what she believes would be the first-ever specialized equine photography trip there, but the pandemic had other plans.
---
Kristen Fox, found on Instagram as @globalfoxtrot, calls herself an "avid traveler and drone enthusiast." Fox said that this photo was taken "under Iceland's midnight sun, over one of the country's many stunning glacial rivers."
---
Be sure to follow us on Instagram to see more work from photographers like you and tag photos with #petapixel for them to be considered for a feature.
---
Image credits: All photographs used with the permission of their respective photographers.