Photographer Combines Fantasy and Boudoir for Cinematic Results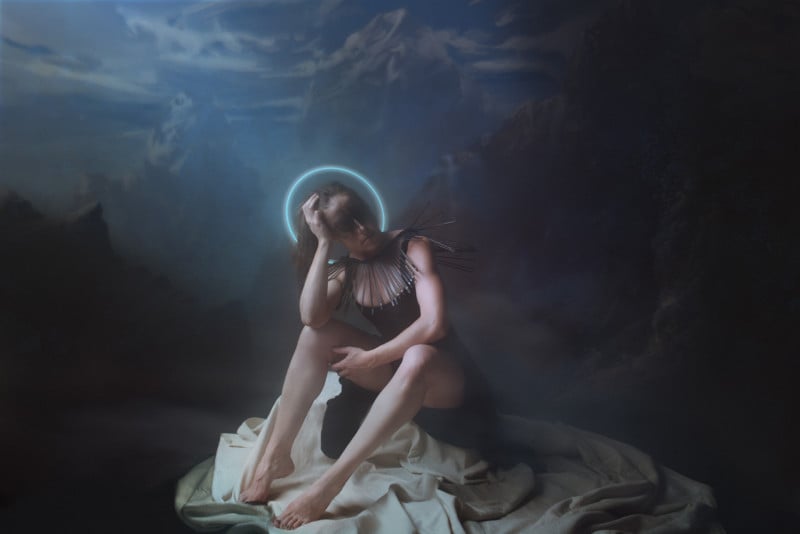 A California-based wedding photographer who experienced the devastating impact the pandemic had on his industry decided to experiment with something that combines his passions: mythical fantasy boudoir.

Originally from a filmmaking background,
Chris Koeppen
is today a wedding and boudoir photographer who likes to tell stories with each individual image he produces for his clients. When his dream of becoming a film director didn't quite materialize, Koeppen turned to shooting weddings and commercial work.
Koeppen tells PetaPixel that his work and passion for weddings were further elevated after he took a workshop with photographer Jeff Newsom, which helped him unlock creative opportunities and to progress in his work.
Meanwhile, although weddings challenged Koeppen, he wanted to push himself further and dip his toes into boudoir work to see if he "could still make great art using the human form itself, rather than relying on cool clothing or big wedding dresses to do the work."
He asked a close friend if she would be willing to pose nude for a shoot, with the intention of working on his progress as an artist. She agreed and they both shot work that kickstarted Koeppen's interest in this type of photography, which has grown ever since alongside his skills and abilities within this style.
View this post on Instagram
Fast forward to 2020 — "which was a bust of a year for a lot of creatives" — and Koeppen felt the sudden impact the pandemic brought onto his commercial and wedding work and mental health. After leaving a clothing company he had been shooting for, a friend and major contributor to the company passed away suddenly the next day. This ordeal left Koeppen struggling to reconcile himself with that closed door while processing his friend's death, which was taxing.
At the same time, he was also dealing with stress-induced insomnia, which caused his body to react as his beard started to fall out from the poor state of his mental health. This was the breaking point that gave him a push to take the leap and separate his boudoir work from wedding photography, actively sharing it with the world for the first time.
"I figured that if it failed, I had nothing to lose because I was so down already," says Koeppen.
To work on making it a success, Koeppen committed to posting every day on a new Instagram account he made specifically for his boudoir work. He reveals "it felt so freeing to be able to just post art and not care about if it was being seen or getting clients because it was a new account and it wouldn't reach anyway."
His new account proved him wrong and has been consistently growing and gaining traction because the work Koeppen produces is very different from the traditional boudoir work often seen and immediately stands out in the crowd.
At the same time, Koeppen shared an emotional post in a photography community group on Facebook — a post that received over 600 hundred photographers positively reacting to his success story after he revealed how low he had felt:
Two weeks ago I hit the lowest mental point in my photography career and thought no one would ever notice my art, care about it, and much less pay for it. The last year tanked my weddings (as I'm sure it did for so many) and my spirit just felt broken.
The positive attention received on social media resulted in his work being found by potential clients and fellow industry professionals who appreciate his style.
"My calendar has also been exploding with new clients and it's very exciting," Koeppen reveals.
Naming his photography style "Ethereal Boudoir," Koeppen's Instagram account, titled An Ethereal Fire, combines his deep love for fantasy, medieval art, mythology, and, of course, boudoir.
Looking back towards his younger years, Koeppen is saddened that he felt discouraged and embarrassed to share his passion for all things mythical and fantasy at the time. Now, as an adult, he is continually learning to embrace things that he is excited about, without the fear of judgment by others.
The idea of combining boudoir and fantasy was first put in practice five years ago when Koeppen photographed actress, model, and Twitch streamer Erika Fermina in a dark elf-inspired shoot in the woods. The potential was there, Koeppen says, and ever since then his art has grown and developed to become more refined. The shoot, shown below, still holds fond memories for the photographer as it's where his journey began.
Fermina, whom he credits for pushing him to "make better art", also happens to be a part of Koeppen's most recent evolution of his creative work as seen in the two images below. She contributed not just as a model, but also as a creative talent with her own costuming and ideas.
This collaboration resulted in a set of images full of rich and dark tones, carefully curated outfits and poses, depicting references to mythical heroines that could easily have adorned walls centuries ago in the form of paintings.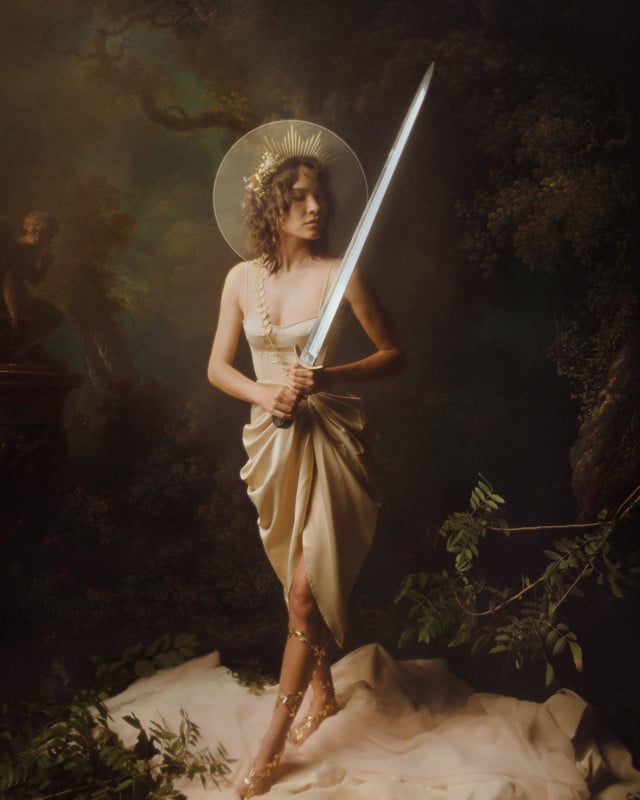 Koeppen explains that when it comes to working with boudoir clients, his work always begins with a phone call. After the initial inquiry and messaging back and forth, he gets to know his clients. From what they love about themselves to who the shoot is for, and what the clients want to convey through the images.
"My goal is to understand them as a person and what is motivating them to want to hire me specifically," he says. "I then translate that understanding into the artwork so you can feel that you know them deeply, just through the image itself."
From then on, depending on the type of shoot the client is looking for, Koeppen consults with his art director, Cat Freeman, whom he has been friends with since childhood and attributes a lot of "Ethereal Boudoir" success to her creativity and support.
The duo will then discuss the vision for wardrobe and props, consult with the client to see what they already own, and what they may want to wear on the day of the shoot. Although Koeppen aims to have all details locked down one to two weeks before the shoot, sometimes impromptu creativity will add last-second magic on the day of the shoot.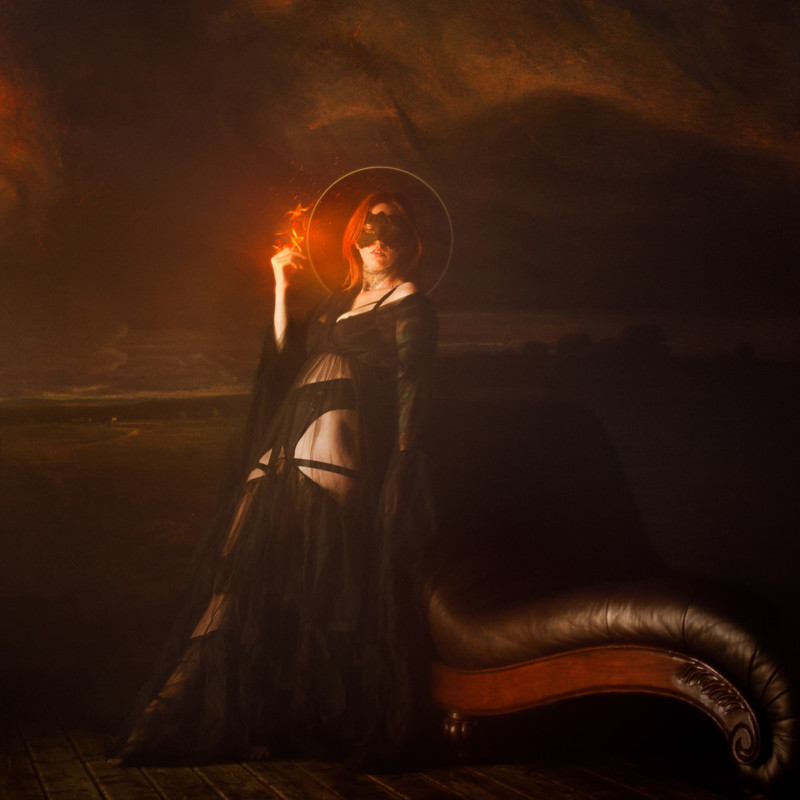 Boudoir photography can be a "delicate and challenging subject in and of itself," because clients are in a state of certain vulnerability when they begin the shoot. The end goal is to then use that state of intimacy and openness to gain self-empowerment through the experience of the photoshoot and the final edited images.
Understanding each client, their needs and desires individually helps create a shoot that delivers its intended aim, be it a confidence boost or an intimate gift to the client's partner:
Each shoot presents a new challenge as every person is a unique human being with their own creativity, goals, and insecurities. I don't take the same approach every time because no two people are the same… but that's the fun of it all. I love getting to understand my clients and adjust shoots to be one-of-a-kind for each one of them.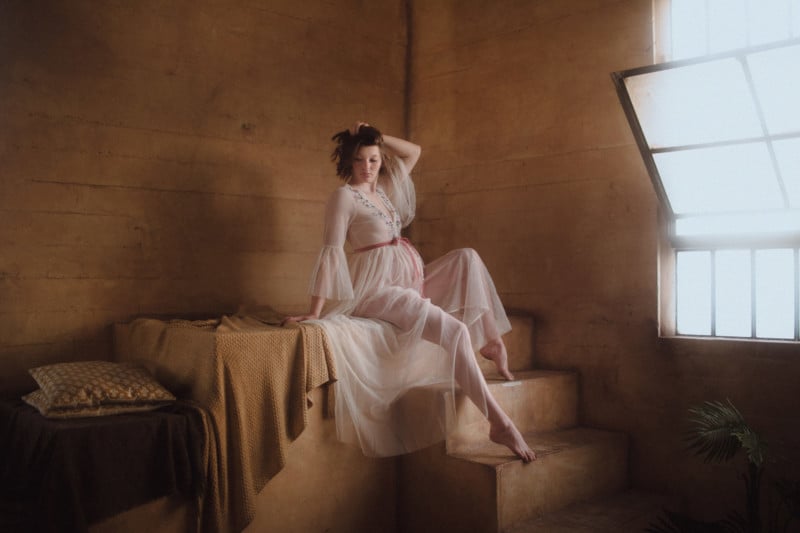 Koeppen uses a set of rental studios in Los Angeles, each with an individual unique aesthetic and controllable lighting scenarios. For his photography gear, Koeppen shoots with Canon EOS 5D Mark IV and a collection of Rokinon lenses: 24mm, 35mm, which is his favorite, 85mm, and 135mm.
With a background in filmmaking, Roekken manually focuses his lenses, although none of them have autofocusing capabilities anyway. When shooting with a strobe, the photographer opts for Alien Bee 400 or 800 with a 60-inch octobox as the modifier.
For other photographers also faced with the challenges of boudoir photography, Koeppen recommends shooting with the intention of understanding the audience and the subject. Understanding the purpose of the images and who they are for will help direct the shoot to become something that is unique to the subject.
"It also empowers you to be endlessly creative, as each person will have a personal "why" statement that you can use to fuel your art," says Koeppen. "And a piece of advice to all artists: keep going. Even when it may seem there is no light at the end of the tunnel, and you feel like giving up. You may be doing a lot better than you know."
More of Koeppen's fantasy boudoir work can be found on his Instagram page.
---
Image credits: All images by Chris Koeppen and used with permission.