Great Reads in Photography: June 6, 2021
Every Sunday, we bring together a collection of easy-reading articles from analytical to how-to to photo features in no particular order that did not make our regular daily coverage. Enjoy!

---
The Photographer Who Opened a Store to Serve the Community – The Cut
Dominick Lewis is the owner and founder of photodom, a new analog-focused photography store that processes film. How did the name come about? Well, photo + dom(inick). Genius!
5-minute Sunday Interview
Phil Mistry: Do you think film has a future?
Dominick Lewis: Of course! If film didn't have a future, I would not have opened a store! I feel like analog film has the same staying power as vinyl records. It's interesting to note that lately, there has been a major movement toward analog film. Several smartphone filters now have "grain" to have the textured look that film often has.
Instagram influencers like Kendall Jenner and artists like Frank Ocean have purchased cameras, which caused a wave of interest in a new generation. Also, a lot of editorials are shot on film now. We are going backward in a sense because film isn't just a process; it's a mentality that you just can't replicate with digital photography.
PM: Is film developing your main focus?
DL: Developing film is one of the services we provide, but it is not the main focus of the business. The store really is a one-stop shop for photographers. As much as they need to process film, they may also need a mousepad or a lens cleaner too.
PM: Do photographers like to have their films (especially B&W) hand-processed?
DL: Some photographers care about having their B/W hand-processed, and others don't care as much. We haven't had anyone specifically ask for hand processing yet, but we do have the chemicals for purchase so that people could develop at home if they chose to.
PM: What else can you tell us?
DL: The timing was immaculate, actually. Photography is one of many passions that people always wanted to get into but perhaps didn't have the time. Hobbies are a niche within themselves because usually, people would have to fight to make time for the things they were interested in. But the pandemic shut everything down and gave everyone a sense of time in their lives and the opportunity to explore. It honestly could not have come at a better time.
---
How To Become A Master Photographer, According To Albert Watson – Vogue
Albert Watson (born 1942) is a Scottish photographer well known for his fashion, celebrity and art photography. He has shot over 100 global Vogue covers and 40 covers of Rolling Stone magazine since the mid-1970s.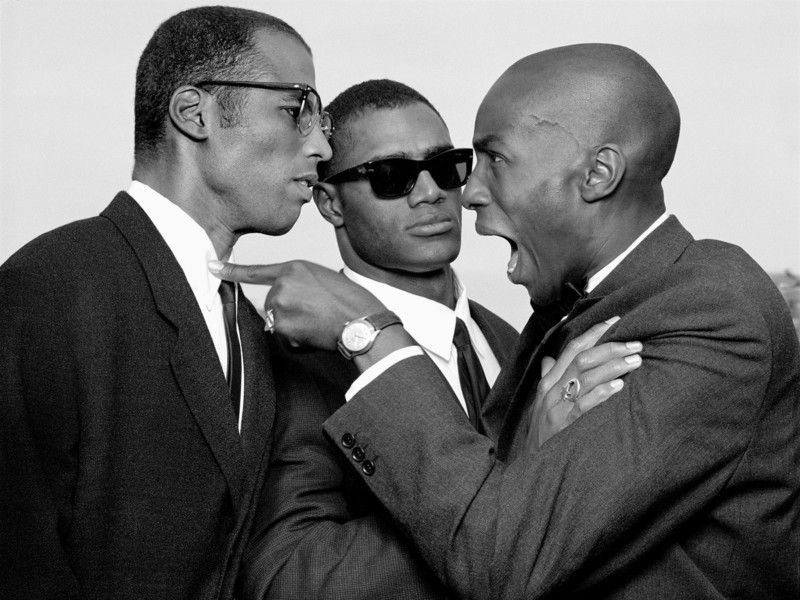 "A picture has to have the power of memorability, something that grabs you quickly," says the 79-year-old from his studio in New York to Vogue.
"There are two types of photographers: fashion photographers and photographers who enjoy working in the fashion industry," continues Watson. "For the latter, fashion is important, but the driving force is the quality of the picture. I definitely fell under that category."
In his new book, Creating Photographs (Laurence King Publishing, 2021), Watson offers insights into his career and his view on taking photos. He gives you a behind-the-scenes look along with inspiration and tips from his 50-year career at the forefront of photographing famous images of Kate Moss, Andy Warhol, Alfred Hitchcock, Mike Tyson, Mick Jagger, and others.
---
Why A Zimbabwean Photographer Asked Her Subjects to Pose In Victorian Garb — NPR
27-year old Zimbabwe-based photographer Tamary Kudita is engaged in following her own artistic vision in "African Victorian." It shows juxtapositions of Africa's colonial history and culture, seen in the blend of Victorian fashion. The series has been exhibited in galleries in Zimbabwe and New York, and in April, one of the images won a 2021 Sony World Photography Award.
---
Sports Photographer Pursues Dream Despite Losing Arm, Fingers in House Fire – Fox 7 Austin
Photographer Brando Martinez, 20, was seven months old when a fire ripped through his family's home in Guatemala, leaving him with severe scarring and the loss of his arm and fingers.
The most moving part of the interview was when he holds up the Sony 70-200 mm f/4 on his Sony a7 III and says, "…obviously, I don't have the other hand to zoom in and out."
---
The Government's Been Worried About DJI Drones — the Pentagon Now Says They're Safe – The Verge
DJI drones have been a controversial topic amongst lawmakers in recent months as they have been questions about their forwarding sensitive information to the Chinese government.
According to a report summary obtained by The Hill, two drone models made by China's largest manufacturer have been cleared for use by a Pentagon audit.
"The DJI Government Edition versions that were tested show no malicious code or intent and are recommended for use by government entities and forces working with US services," wrote the author, Adam Prater, a technology expert and second chief warrant officer with the U.S. Army Special Operations Command according to AP.
---
'This is our Cultural Heritage': Spanish Photographers Seek National Archive – The Guardian
The Platform for a Centre of Photography and the Image – whose members include Ramón Masats, Isabel Muñoz, Alberto García-Alix, Juan Manuel Castro Prieto, and Cristina García Rodero – points out that Spain is one of only a handful of EU countries that does not have a center exclusively dedicated to photography. They have launched a new campaign to catalog, share, protect and promote the country's rich and varied photographic history.
---
'I've Photographed Stars from Nirvana to Kobe Bryant—Here's What I've Learned' — Newsweek
"I took my first roll of film at around that age [9 yr.], and I remember getting it back and thinking, this is really cool," photographer Chris Cuffaro tells Newsweek. Cuffaro is a California-based photographer who has spent more than 40 years shooting actors, models, athletes and musicians.
---
These Young Students Learned Photography and Gained Community During the Pandemic – NPR
At Bellaire High School, in fall 2020, photographer and educator Rebecca Kiger had her students list questions for themselves that would become the basis for their personal photography projects.
---
Royals Photographer Gushes About His Favorite Kate Middleton Family Photo: 'It's an Absolute Winner' – People
"I would have killed to have taken that picture," said royal photographer Arthur Edwards on ITV's The Royal Rota podcast recently. He was referring to the above photo.
"I've got a lot more to learn," says Middleton, the Duchess of Cambridge.
---
Mags In the Museum? See Why Two of The Biggest Names In Modern Art Were William Randolph Hearst And Condé Nast – Forbes
When Alexey Brodovitch (born 1898 in the Russian Empire, now Belarus, to a wealthy Polish family) emigrated to the United States and became the art director of Harper's Bazaar, he used the imperative that he had picked up from his last boss in Paris. "Étonnez-moi,"[ Astonish me!] he told the photographers he hired. And because he hired the likes of Erwin Blumenfeld, Lisette Model, and Robert Frank, they not only astonished him but also astounded America.
---
Chester Higgins, The Indelible Spirit – Blind
Chester Higgins, Five Points, Fort Greene Park, Brooklyn, 1972
A new exhibition (till Jun 26) at the Bruce Silverstein Gallery in New York charts the early course of photographer Chester Higgins's journey from the late 1960s through the 1990s, with a selection of images highlighting his career.
Higgins started photographing in Alabama around 1968. Martin Luther King Jr. was assassinated that spring, and Jim Crow laws were generating protests. Higgins wanted to show Blacks as hard-working, church-going, respectful, and loving people in this environment.
---
Nepal's Colorful Tiji Festival – Wilderness Travel Photo Blog
The Tiji Festival is a Buddhist celebration and religious pilgrimage that takes place every May in Lo Manthang, the walled city located in the remote kingdom of Mustang in northern Nepal. Monks dressed in elaborate costumes and masks perform dances and rituals that are supposed to drive away evil spirits.
---
'The Jobs Went, the Drugs Moved in': America's Addiction Nightmare – in Pictures – The Guardian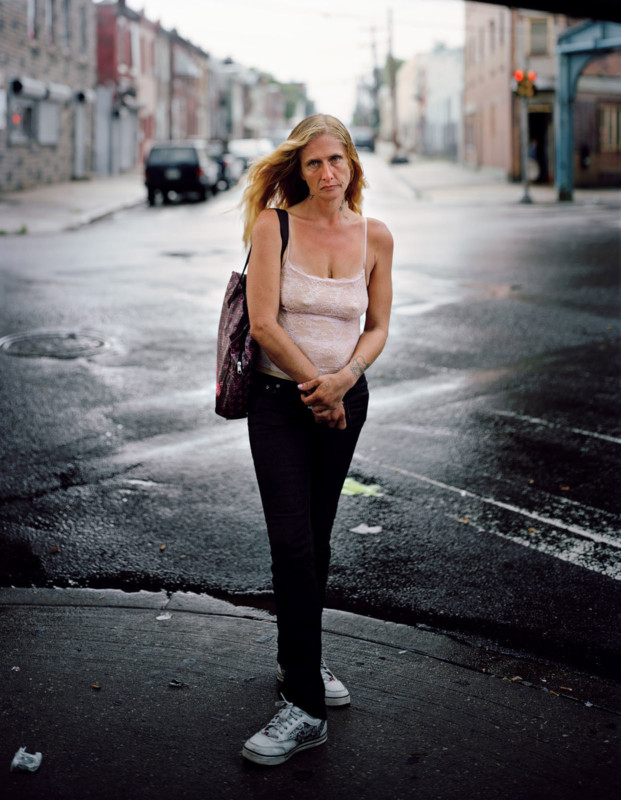 From opioids to crack, families have been torn apart by the drug crisis rampaging through the US – as the stark work of these three photographers shows
Last year, America lost 81,000 men, women, and children to drug overdoses. Driven primarily by the opioid crisis—and abetted by the pill-pushing of pharmaceutical companies–millions of individuals and countless families were devastated by addiction.
The Bronx Documentary Center's upcoming photo exhibition, The Human Cost: America's Drug Plague, explores these issues and portrays the human toll of America's drug scourge. The deeply personal stories told here–of losing children, families, and freedom–provide a stark but compassionate look at a very complex dynamic.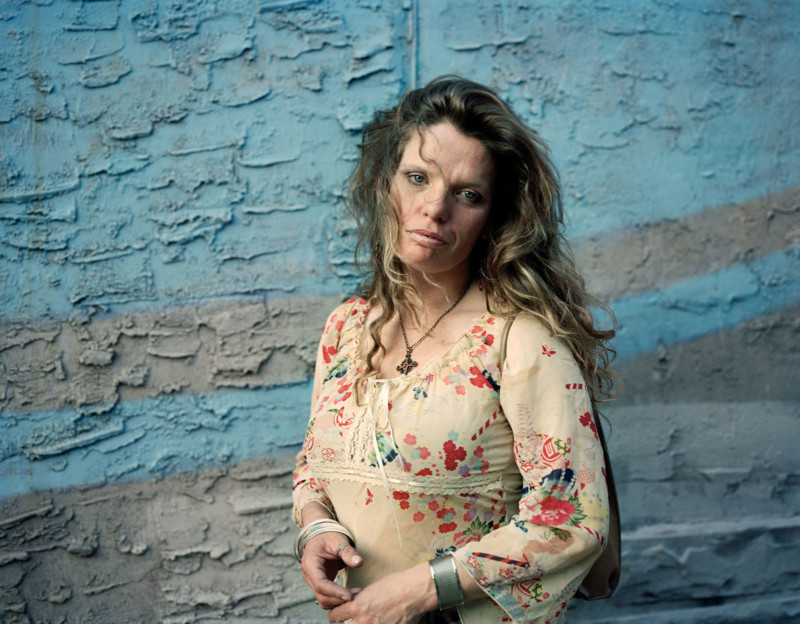 James Nachtwey, the dean of American conflict photographers, reports with visual journalist and editor Paul Moakley from New Hampshire, Ohio, Boston, San Francisco and beyond. Jeffrey Stockbridge documents Philadelphia's Kensington neighborhood over six years. And Mark Trent follows a tight-knit group of friends in West Virginia through cycles of substance abuse and tragic death. The BDC hopes this exhibition will lead to productive discussions about an intractable American problem.
---
Wedding Photographer Wanted
But why bring the food and drinks if there are no breaks?
I'm not a wedding photographer myself otherwise I'd be all over it. pic.twitter.com/WqyuEeIt2A

— Richard Bernabe (@bernabephoto) June 4, 2021
Have you seen any other "interesting" tweets? Email them to us or share in the comments below.
---
Quiz of the Week
If a camera with a memory card has stayed at the bottom of a lake for 10 years, will the photos be recoverable?
Answer: Yes, it is possible, according to the story below.
Diver Finds Decade-old Camera at Bottom of Lake, Reunites Hundreds of Photos with Owner
Editor's Note: If you know another story where the memory card stayed underwater even longer, please share in the comments below.
---
Why I Like This Photo – Ismail Shariff
I like this photo because not only does it show the behavior of an osprey while holding and flying away with a fish, but also the texture on its legs and the sheen on its talons.
Even though I took a wider shot, I cropped it to magnify the image, and instead of following the rule of thirds, I brought it outright in the middle to showcase the details of the osprey and the blood strands from the fish attached to the pole. I specifically wanted everyone to notice the flick in the blood strand on the other talon.
This was taken on my birthday in 2013. When the osprey took off from the pole, the sun was right on the fish, and it gave me a super-fast exposure of 1/2500 at f/9, with ISO 320.
What really helped in getting this right was the lightweight camera and lens combination. I was using a Canon 5D Mark III and a super light Canon EF 400mm f/5.6L non-IS. The setup gave me the flexibility of movement, and even in a moving boat, it helped me capture a super crisp image.
When it comes to action shots, one thing I always tell people, I wish I knew when starting out in wildlife photography, was that I could have pushed my ISO to get that sharp and noisy image, rather than miss the whole moment with an unsharp image at lower ISO and hence, slower shutter speed.
Ismail Shariff is a professional wildlife and nature photographer and fine art printer in India. He has been taking pictures since 2005 while studying for his Masters in IT Project Management and Entrepreneurship at the Central European University, Budapest, Hungary. The one animal that Shariff is obsessed with is the elusive snow leopard.
---
Quote of the Week – Albert Watson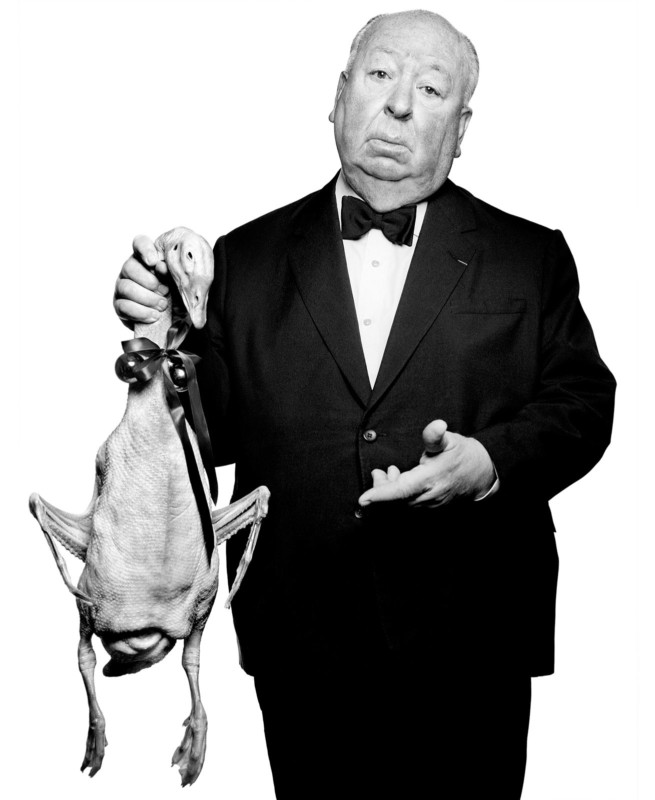 To photographers who don't enjoy the technical side, I often say that they have an advantage because all of your concentration goes into the imagery – Albert Watson
Albert Watson (b. 1942) is a Scottish fashion, celebrity, and art photographer. Watson has also taken some well-known photographs, from the portrait of Steve Jobs that appeared on the cover of his biography, a photo of Alfred Hitchcock holding a plucked goose, and a portrait of a nude Kate Moss taken on her 19th birthday. He has been awarded an Order of the British Empire and even a Grammy.
---
To see an archive of past issues of Great Reads in Photography, click here.
---
We welcome comments as well as suggestions. As we cannot possibly cover each and every source, if you see something interesting in your reading or local newspaper anywhere in the world, kindly forward the link to us here. ALL messages will be personally acknowledged.
---
About the author: Phil Mistry is a photographer and teacher based in Atlanta, GA. He started one of the first digital camera classes in New York City at The International Center of Photography in the 90s. He was the director and teacher for Sony/Popular Photography magazine's Digital Days Workshops. You can reach him via email here.
---
Image credits: All photographs as credited and used with permission from the photographers or agencies.