Capture One Launches Native Support for M1 Macs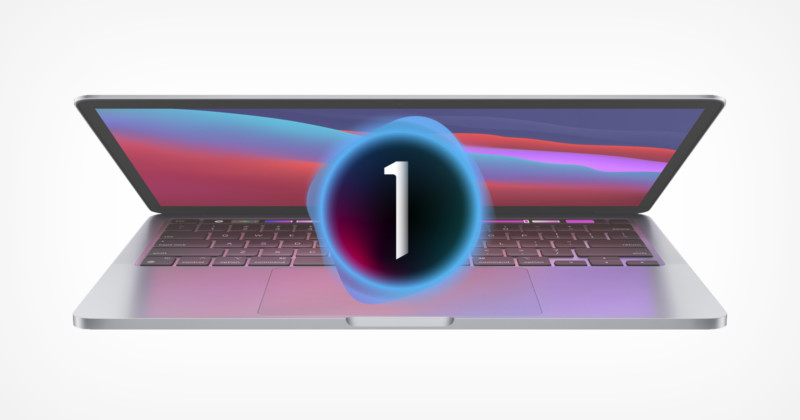 Capture One is finally launching native M1 support for its photo editor and promises significant improvements to performance. With the optimized native software, the company says imports are up to two times faster while managing assets is 50-percent quicker.
Once Apple announced its own in-house silicon, Capture One believed it presented an opportunity to completely re-architecture its software. While the development team actually started work specifically on native M1 support in July of 2020, the company says that it actually started on the process of modernizing its codebase to provide native support on non-Intel platforms as far back as 2018. The result is what the company calls it a "fundamental redesign" of its system that is "braced for the future."
The company says that the fruits of that labor are immediately noticeable, as it promises that M1-powered Macs running Capture One will make importing photos with the new Advanced Importer up to two times faster while managing those assets in Catalogs and Albums is now 50-percent quicker.
Capture One also states that just as with importing, generating previews, editing, and processing has the capability to be "up to 100-percent faster." Further, the company says that brushing edits with Style Brushes is smoother and photographers can edit with key tools like Crop and Rotate at twice the speed.
When asked why the company was not able to provide native support sooner, it said that because Capture One has a complex foundation of functionality, the development team wanted to ensure that everything worked correctly before claiming support. In an interview with PetaPixel, Capture One's CEO Rafael Orta explained the details of that transition, including moving from OpenCL to Apple Metal.
"When you move to new hardware and when you start trying out and doing advanced software capabilities on new hardware, you're always bound to find things that are not predictable. Some of the things we do in Capture One, only we at Capture One do, so we discovered things didn't exactly work the way we expected them to," he says.
The full interview can be read here, where Orta says that these changes will help not just Apple users, but Windows as well.
The native M1 version of Capture One is available immediately.