Great Reads in Photography: May 23, 2021
Every Sunday, we bring together a collection of easy-reading articles from analytical to how-to to photo-features in no particular order that did not make our regular daily coverage. Enjoy!

---
Holding Onto You: Photographs as Protest Signs – Magnum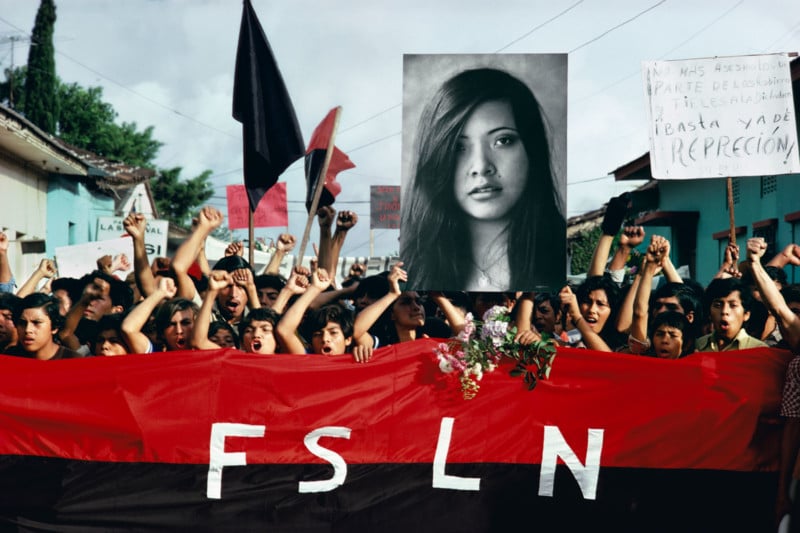 Daniel Mebarek is a Bolivian artist based in Paris, France. In this text, Mebarek explores the role, and power of, the public display of photographic portraits which commemorate individuals who have been killed by police and state violence. Beginning with an investigation of the use of these images as protest signs in Latin America and in the 20th century, Mebarek goes on to explore their significance in recent racial justice movements, memory, and the haptic qualities of a photograph, and the 'afterlives' of portraits which become iconic.
---
Guilty Until Proven Innocent: Social Media and Bird Photography – Bird Guides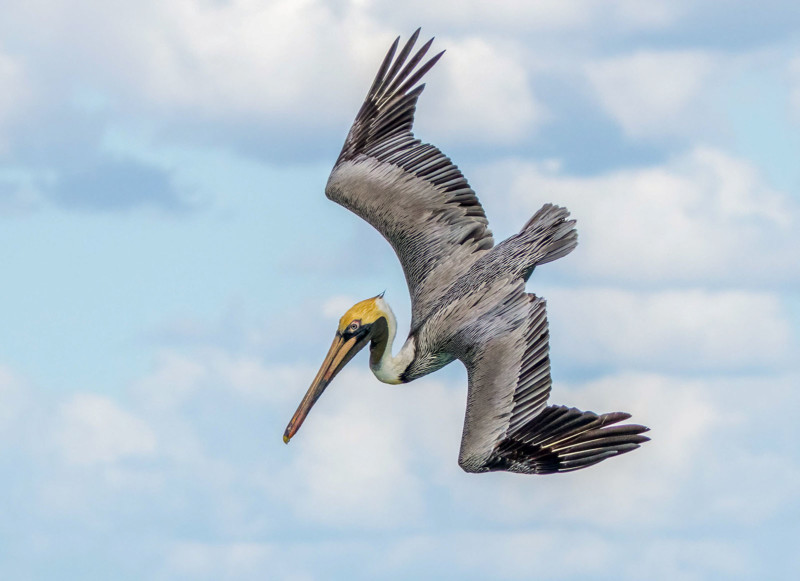 "As a keen birder and amateur wildlife photographer, I have been disheartened recently to read increasingly negative statements and accounts posted on social media relating to the actions of certain individuals while taking images of birds," writes Pete Garrity, birder and photographer for more than 50 years, in the article above.
"I would never condone the reckless and willful disturbance of wildlife in aid of a photo," continues Garrity. "But some of these accusations are truly damning. Posts often refer to 'getting too close,' 'flushing the bird,' 'pushing the bird' or 'disturbing Schedule 1 birds', while one claimed that 'photographers are the new egg collectors'."
"Most photographers care passionately about their subjects and would never intentionally hurt birds or the environment," Garrity tells PetaPixel. "Occasionally, people make mistakes and disturb their subjects – it's a learning process, and no one gets it right every time. This is not a reason to vilify or victimize such mistakes on social media.
"There are some birdwatchers and photographers that will 'step over the line' and compromise the welfare of the bird to see it or photograph it. I have witnessed this on several occasions where individuals have continued to chase the subject, used playback during the breeding season, or compromised nesting sites. All these actions can affect the normal behavior of the bird.
"Some might argue that licensed individuals, environmental institutions, or charities do the very same thing under the banner of research – i.e., bird ringers using playback to attract migrants, attaching satellite tags to birds or film crews setting up hides within feet of nest sites.
"In my view, the willful disregard of the welfare of the subject will always be the case in any hobby or pastime where there is a deep-rooted obsession or competitive edge. We can only hope to educate this very small group of people by being as responsible as we can be ourselves and learning from our own mistakes."
---
Photographing the Harsh Realities of the 1980s Unemployment Crisis — Independent
Photographer Paul Graham, the recipient of a Guggenheim fellowship, photographed Social Security and Unemployment offices across Britain from 1984-1985. during the unemployment crisis.
"In early 1980s Britain, workers became poker chips in a strategic game, as Margaret Thatcher enacted an agenda to reshape British society," Graham writes in the updated version of Beyond Caring (2021) published by Mack
"Graham had been denied official permission to photograph the waiting rooms, so he worked with a level of discretion," writes the Independent. "He used a medium-format Plaubel camera, hardly small or quiet, but retained a level of vérité by photographing without looking through the lens.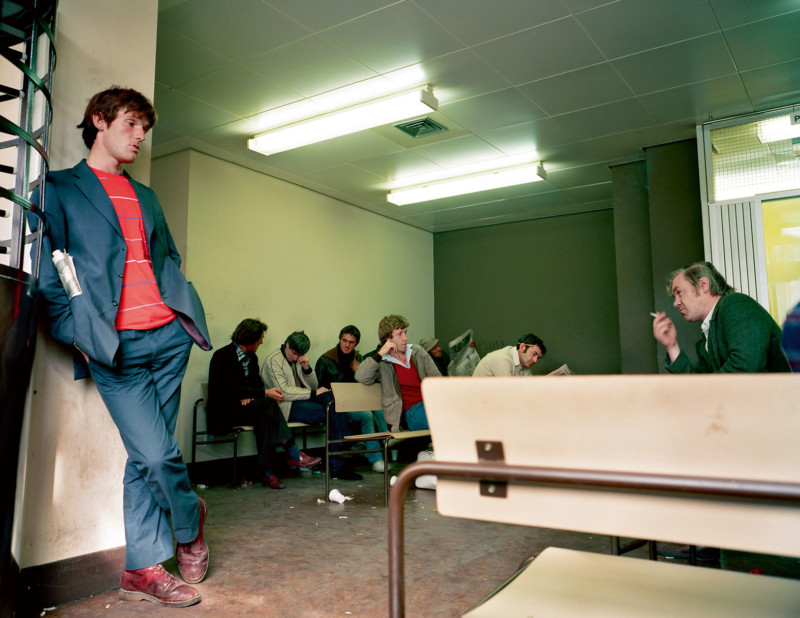 "The book's re-release comes on the heels of the coronavirus pandemic and a new wave of joblessness, albeit at lower levels than the 1980s."
---
Aerial Photos Reveal Hidden Beauty of Airports – CNN style
"I'd had the idea of photographing airports before, but I'd never even thought about requesting (access) because they are super restricted and highly secure," aerial photographer Tom Hegen tells CNN in a phone interview from Munich, Germany, where he lives and works.
"Usually, you'd never get a chance to fly a helicopter with an open door over a fully operational airport. It would be impossible."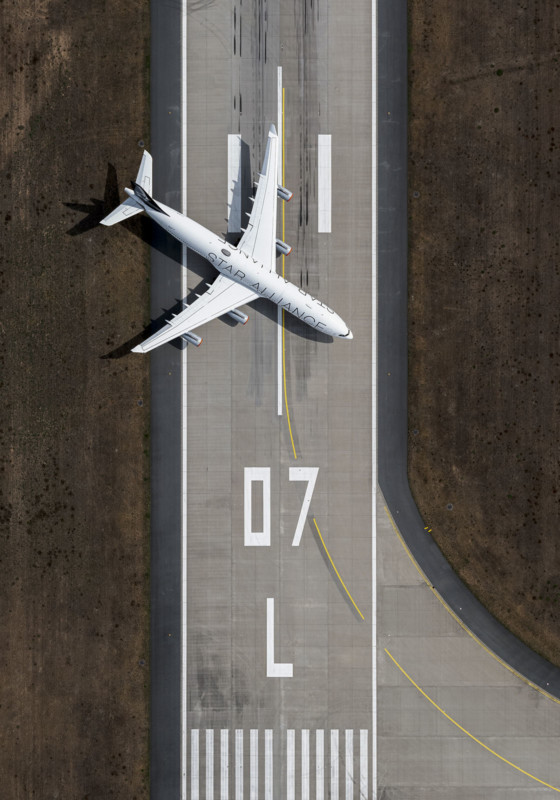 COVID canceled flights worldwide, and Hegen tried his luck and was granted permission to photograph six of Germany's largest airports. He spent two hours in the skies above each of them.
This resulted in a book Aerial Observations on Airports, which shows the unexpected beauty of airport architecture amidst the symmetry and geometry of grounded planes. Hegen captures interesting patterns of warehouses, parking lots, terminal buildings, and containers in surreal compositions.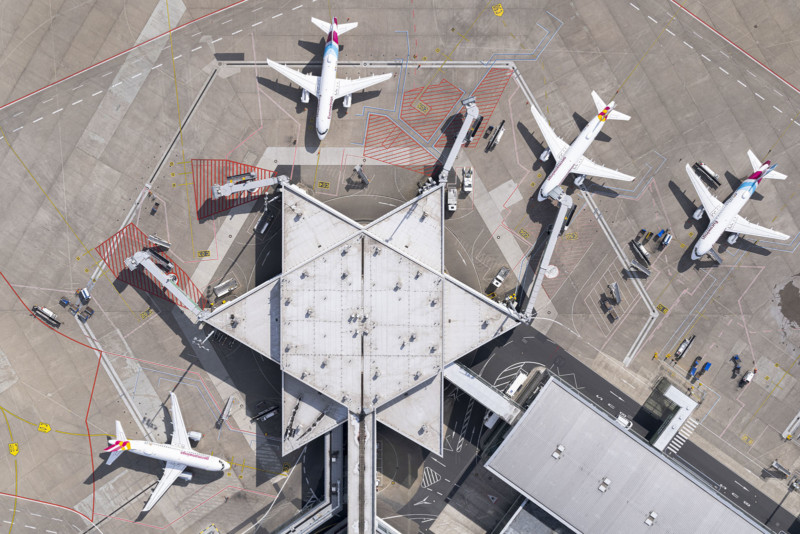 "Working out of a helicopter is quite challenging because you're up against the elements," Hegen tells CNN. "You have wind coming from the main rotor …(and) it can be so cold that you can't feel your fingers or press the shutter."
---
Photographer Captures 'One in a Million' Shot of Bald Eagle – WVLT 8 Knoxville TN
Photographer Nate Nelson was shooting an osprey diving into Douglas Lake near Douglas Dam in Sevierville, TN. No sooner had the osprey caught a fish than a bald eagle stole it and flew away.
"As I followed the eagle, it flew in front of an American flag on top of the dam," Nelson tells PetaPixel. "I was just 150 yards away with a Canon R5 and a Canon RF 100-500mm f/4.5-7.1 L IS USM Lens which is so amazing. It's the best lens I have owned yet.
"The shot I have been trying for is an eagle diving toward me with a perfect reflection.  However, this is the most patriotic shot I have ever taken. The zoom was extended to 500mm at f/8"
Nelson, who has been doing photography for ten years, with the last five as a profession, managed to get four frames of the eagle.
---
The Amazing Rise and Fall of Century-Old Afghan Box Cameras — Gandhara
"Who else still uses the kamra-e-faoree [instant camera in the Dari language]? Nobody uses these cameras anymore," Mirzaman tells RFE/RL sadly.
"There used to be a lot of these cameras here, more than 500 of them. Now, with photography digitized, the kamra-e-faoree has disappeared."
He says the spare parts and the correct type of photo paper are nowhere to be found.
"I am the last because I still have the materials and some of the photo paper, which isn't made anymore," Mirzaman says. "But my supply of paper is 20 years old. I have only a little left. When it is gone, I will say, 'God bless you'."
Checkout
This Afghan Photographer's Camera is 100 Years Old
---
Black Lives Matter Photographer in London Becomes Southbank (Arts) Centre Chair – The Guardian
Embed from Getty Images
Misan Harriman, who took a landmark photo from last year's Black Lives Matter protests in London, has been appointed chair of Britain's largest arts center—the Southbank Center.
Harriman photographed 18-year-old protester Darcy Bourne carrying a banner that asked: "Why is ending racism a debate?"
After being shared by figures including the Vogue editor, Edward Enninful, the athlete Dina Asher-Smith, the racing car driver Lewis Hamilton, and Martin Luther King III, the image went viral.
Enninful described Harriman as the "voice that was missing" and hired him to be the first black man to shoot a cover of British Vogue.
---
The Story Behind the Photography Studio That Captured America – Smithsonian Magazine
Embed from Getty Images
Bachrach Photographers
made everyone, from JFK to Duke Ellington to everyday people, look great for generations.
It all started in 1863 when David Bachrach, a teenager in Baltimore, landed an apprenticeship at Harper's Weekly. His big break came when the magazine sent him to Pennsylvania to photograph Abraham Lincoln at Gettysburg.
In 1868, he started his own studio in Baltimore with $200 that he had saved, and the studio has remained under the ownership of Bachrach's descendants till today.
A Bachrach has photographed every president from Lincoln to George H.W. Bush and immortalized hundreds of other American luminaries, including Thomas Edison, Amelia Earhart, and Hank Aaron—reportedly two days after breaking Babe Ruth's record career home runs. More recently, Ruth Bader Ginsburg and John McCain sat for photo portraits at Bachrach.
Quiz: Which is one of the oldest continuously operated portrait studios in the world?
Answer: Bachrach Photographers, which has been in the family for 153 years.
---
The Fight for Women's Freedoms: Looking Back at History Through Photography – 1854 British Journal of Photography
View this post on Instagram
---
Photo of Weeping Palestinian Girl is Not From Latest Conflict – AFP Fact Check
These innocents search for their books and notebooks after the Israeli bombing pic.twitter.com/yIgHxt1dAH

— Orgil bat (@AltanorgilB) May 14, 2021
---
Sick Clicks and Slick Sticks – Inside Imaging
A recent posting on the Reddit Photography pages asked readers, "What 'creative' photography trope are you sick and tired of? I'm talking about the tropey crap, the badly applied presets, the prop that every newbie-with-a-camera thinks they're creative for using, but that no one's done anything creative with (or uses irresponsibly), etc."
---
How Do Various Types of Digital Camera Sensors Differ? – MUO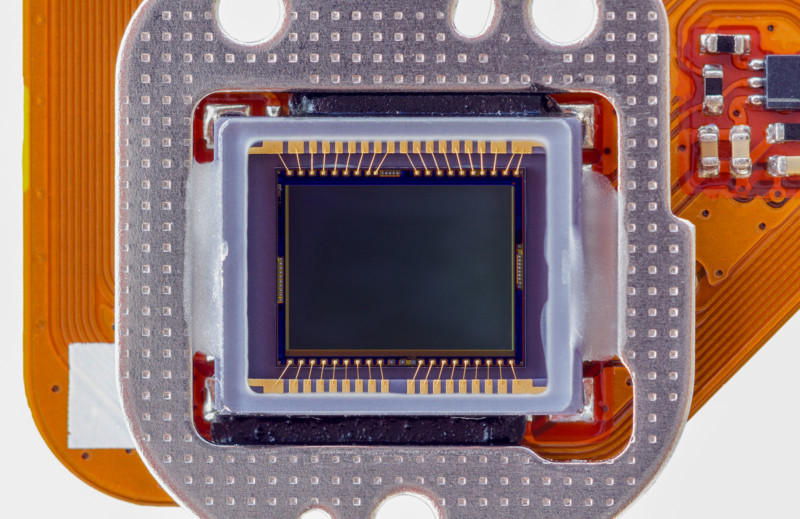 Digital camera sensors vary considerably. Here's how they differ and how different sensor sizes impact photo quality.
---
Quiz of the Week:
In October 1988 at Photokina, Kodak announced Ektar 25 film. According to Popular Photography, it was nearly grainless and knocked the eyes out of even the most hardened film testers. The interesting thing is that Kodak labeled the box "For SLR Cameras," insinuating you should not put this in a point-and-shoot camera. Why?
Answer: Check out Canadian photographer Azriel Knight's story here.
---
Why I Like This Photo – Sven Jacobsen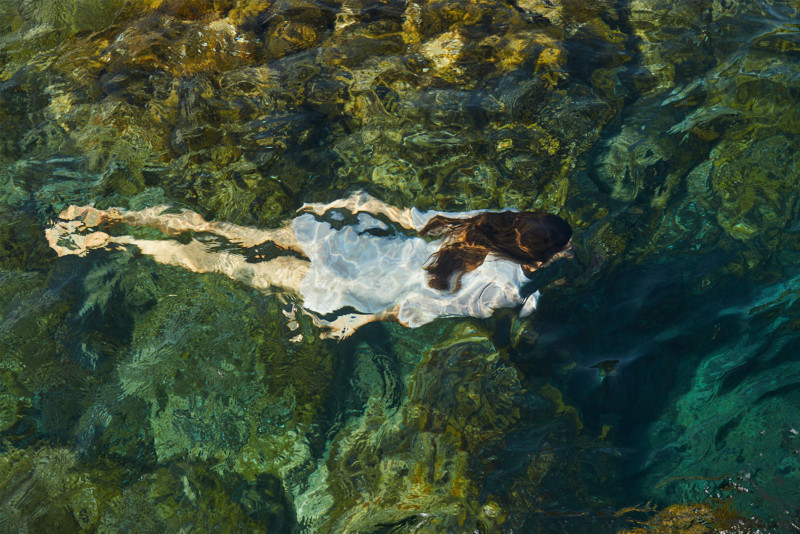 Editor's note: The Guardian featured this photo in The Big Picture — In celebration of Youthful Freedom 
I like this photo because to me it looks like a painting. The beautiful colors and structures flow into each other like fluids. The clearness of the water makes me wanna jump into it and dive through these green fields of plants and rocks.
Another reason why I like this picture is that it describes the things I wanna show within my work. My photography is distinguished by a strong drawback to more simplicity and awareness. It is a radical demand to preserve genuine truth in an over-engineered world, which I strive to capture in my pictures.
I took this photo of Marion, a friend of mine, on the costa brava in Spain. When I saw these water colors, I immediately had in mind to shoot her here underwater, and she had this white dress on …perfect.
I try to find bliss in the simplest things and aesthetics of the moment to render a visible mood. I am mostly concerned with emotionality, lightness, and authenticity. For me, it is important finding the essence of things, embracing imperfections, and spreading warmth and truth. It has no Photoshop on it …not at all.
This is what I portray in an emotional and warm picture language, which defies the modern-day need for perfection. My images are something of an homage to a world that is very close and beckons daily.
I shot this picture in summer 2019 with my Canon 5D Mk IV and 50mm lens, 1/500s at ISO 200.
This picture is raw, untreated, authentic, quick, beautiful, dreamy, and scenic at the same time.
Sven Jacobsen was born in 1969. He received a Master's degree in architecture in 1997 and became a freelance photographer in 1999. His latest book, Like Birds, is published by Hatje Cantz.
---
Quote of the Week (or a previous week): Geoffrey Hiller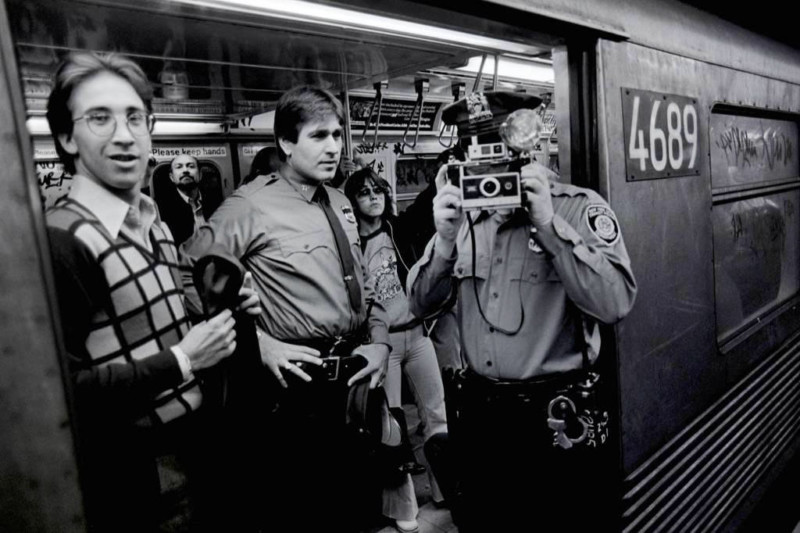 There is nothing as exciting for a photographer to see their work published in print. Especially if it's the New York Times Magazine. — Geoffrey Hiller
Geoffrey Hiller has photographed extensively in Vietnam, Bangladesh, Pakistan & Myanmar as a Fulbright recipient. His latest book is New York Days 1978-1984.
---
To see an archive of past issues of Great Reads in Photography, click here.
---
We welcome comments as well as suggestions. As we cannot possibly cover each and every source, if you see something interesting in your reading or local newspaper anywhere in the world, kindly forward the link to us here. ALL messages will be personally acknowledged.
---
About the author: Phil Mistry is a photographer and teacher based in Atlanta, GA. He started one of the first digital camera classes in New York City at The International Center of Photography in the 90s. He was the director and teacher for Sony/Popular Photography magazine's Digital Days Workshops. You can reach him via email here.
---
Image credits: All photographs as credited and used with permission from the photographers or agencies.