The Winners of the All About Photo Awards 2021, Mind's Eye Competition
All About Photo (AAP) has announced the winners of its 2021 "Mind's Eye" competition. The sixth annual competition saw entries from 23 different countries and was judged by a panel of 10 experts who narrowed the winners to a selection of 40 impressive images.
AAP started as an online magazine dedicated to showcasing the work of photographers from around the world, but now also hosts annual photo competitions. The top five winners below were awarded $10,000 and will have their work showcased in a digital online exhibition as well as in AAP's "Special Edition All About Photo Awards 2021" magazine.
The winner of "Photographer of the Year 2021" went to Tom Price. The United Kingdom-based photographer won for his untitled image which was taken from a series of surreal portraits titled "Porters" that features "relocated" porters from Kolkata and reflect the experience of migrant workers.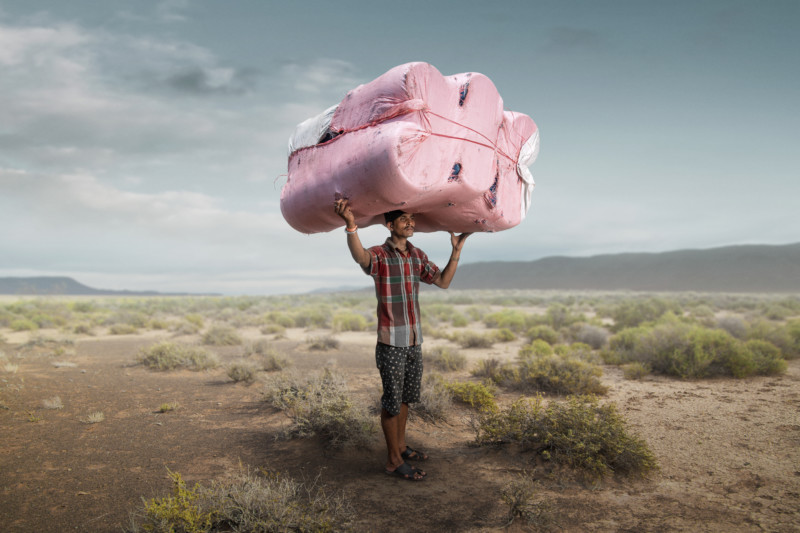 "In 2016, I created a series of portraits featuring market porters in Asia's largest wholesale market – Barabazar in Kolkata. I was initially drawn to these subjects because of their herculean task of carrying implausibly-sized objects through the bustle of a mega-market," Price says.
"As I photographed these workers in isolation, separated from the throng of their industry, I discovered that many of the subjects had travelled far from their homes for this work, leaving families and familiarity behind in order to earn a living," he continues. In 2020, I collaborated with Featherwax to relocate these portraits into a more surreal landscape. This series is an attempt at representing something of the experience of the migrant laborer; the sense of dislocation, the burden of their work and the courage it takes to make ends meet."
Second place was awarded to Indonesian photographer Joshua Irwandi for his photo from the series "The Human Cost of Covid-19" captured in April of 2020.
"The body of a suspected coronavirus victim, wrapped in yellow infectious waste plastic bags and wrappers, lies on the patient's deathbed awaiting a body bag in a hospital in Indonesia. The wrapping of the patient, which takes two nurses a full hour to complete through three layers of plastic and nine times of disinfection, is intended to suppress the spread of coronavirus. As mandated by the Indonesian Ministry of Health, the wrapping of the body is a standard procedure for every suspected, comorbid, and positive confirmed COVID-19 deaths. This process continues until today. As is the case with most victims, family members were not allowed to say goodbye," Irwandi writes.
"After the image was published by National Geographic, the image sparked denial and uproar across social media. Many who saw the image declared it to be a set up intended to spread fear," he continues. "By the end of the year, 563 medical workers in Indonesia have perished due to the pandemic, with the country's coronavirus toll reaching over 800,000 cases and 20,000 deaths."
The third-place winner was Joseph-Philippe Bevillard from Ireland for his photo titled "Kathleen and Bridget, Irish Travellers, Dublin, Ireland 2020."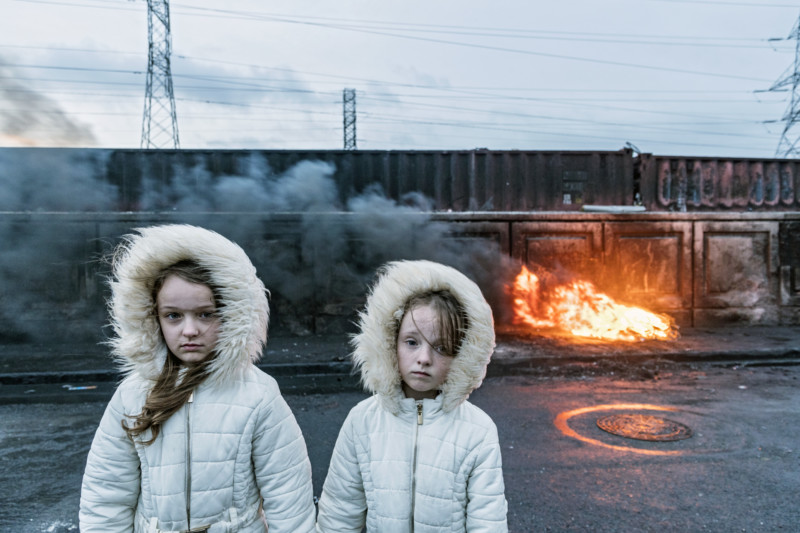 "In 2009, I started photographing the Travellers also known as Pavee or Mincéirs who are an ethnic group at a horse fair in Ireland. I returned to the horse fair the following year to meet them again and to give them some photos I had taken. They gained my trust and invited me to photograph their families and other clans," Bevillard writes.
"I am intrigued by their nomadic lifestyle so I decided to visit their caravans, halting sites and roadside encampments. In March 2017, Irish Travellers group have been formally recognized as an ethnic group. Today, they are still facing racism, discrimination, hardship by society and high suicide rates. Travellers are very proud of their culture. I want to represent these people through my photographs. My goal is to continue to work with these families as well as other members that I encounter, and perhaps let the settled people have more understanding of their unique culture."
In fourth place was awarded to Spanish photographer Javier Arcenillas for his photo "LATIDOAMERICA," which depicts juvenile detainees Saul and Walter David Martinez Quilez, who were arrested and beaten by police for possession of marijuana.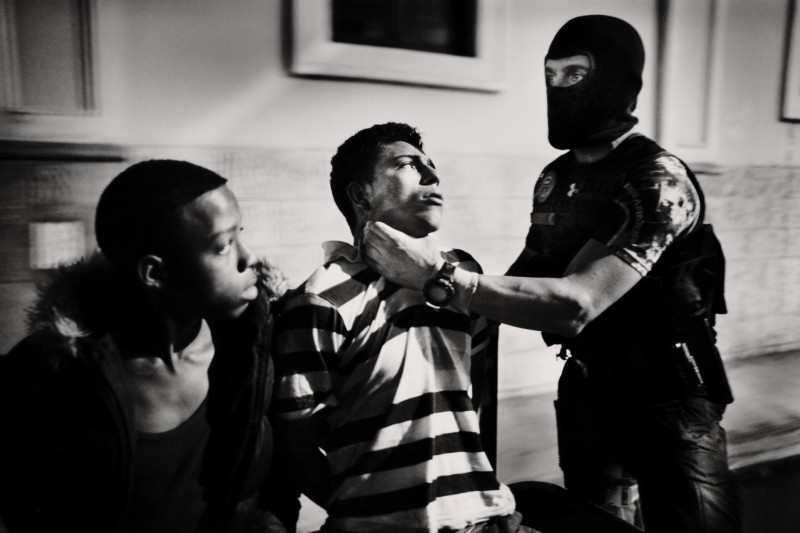 Finally, in fifth place is Chilean photographer Javier Vergara for his photo titled "Chile Resists." It depicts demonstrators protecting themselves with a shield from a water canon used by the Special Police Forces during the protests in Chile in November of 2019.
The remaining merit gallery winners can be seen on All About Photo here.
---
Image credits: All images individually credited and provided courtesy of All About Photo.