Photo of Giraffe Wins Top Honors at Nature Photographer of the Year 2020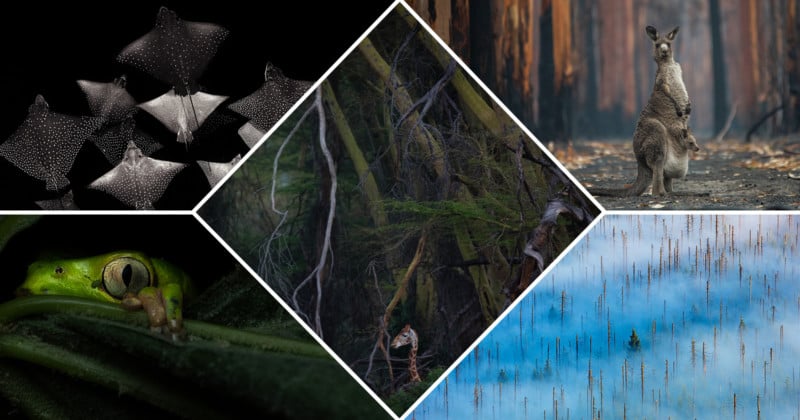 The winners of the 2020 edition of Nature Photographer of the Year (NPOTY) were revealed today. The judges selected winners in multiple categories from a staggering 19,547 submitted images from 95 different countries.
The number of entrants dwarfs last year's, setting a new record for the competition. Entrants could submit images in 12 different categories.
This year's overall winner is titled 'Jurassic Park' and was captured by Roberto Marchegiani in Nakuru National Park, Kenya.
According to the NPOTY, in order to have a better chance of finding good light, Marchegiani went on a deliberately organized safari during the rainy season. Just before sunset, Marchegiani and his friends noticed a group of giraffes passing in front of the forest and captured the photo with a 600mm lens. Instead of taking pictures of the giraffes passing by, he kept the framing on a specific point in the forest and was hoping the giraffes would pass at that point. The angle was narrow, there was a lot of vegetation in the foreground that could damage the image. Therefore he used the maximum aperture to blur the vegetation as much as possible.
"In the end, I was rewarded by my stubbornness: the giraffes passed exactly in the right place," he says. "The scene reminded me of a Jurassic landscape, with a herbivorous dinosaur in the same position as the giraffe."
Below are the winners for each of the categories excluding "Mammals," which Marchegiani's image above won in addition to claiming best overall image.
Birds Winner – Andreas Geh
Other Animals Winner – Samantha Stephens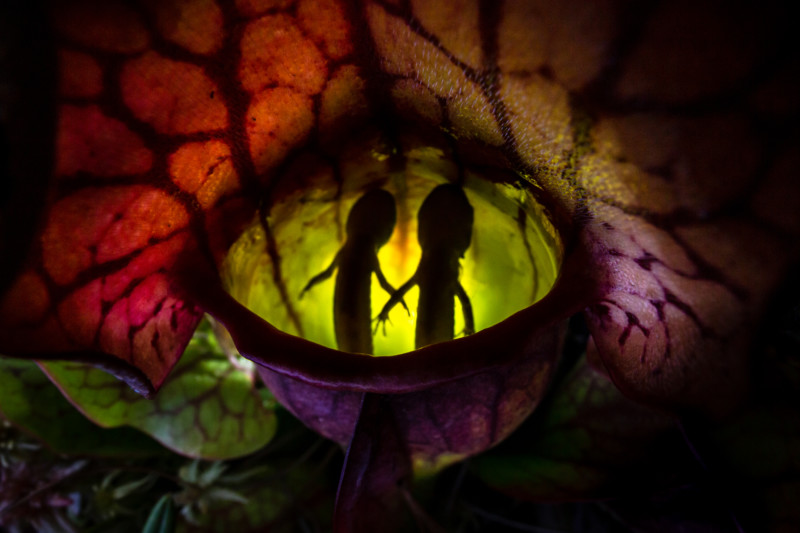 Plants and Fugi Winner – Radomir Jakubowski
Landscape Winner – Basileo Stanislao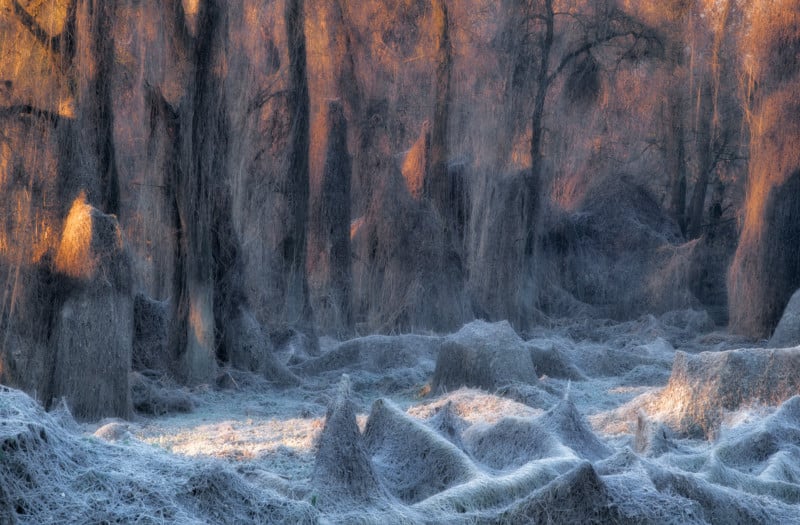 Underwater Winner – Milos Prelevic
Nature Art Winner – Andrea Pozzi
Man and Nature Winner – Jo-Anne McArthur
Black and White Winner – Henley Spiers
Animals Portraits Winner – Adriana Claudia Sanz
Landscapes of the Lage Landen Winner – Bart Siebelink
Youth Winner – Lili Sztrehárszki
This year, the NPOTY added a new category called the Fred Hazelhoff Portfolio Award. This category is specific to images that capture the nearly two thousand miles long United States-Mexico border which traverses some of the continent's most biologically diverse regions. This fragile ecosystem is home to a diverse population of mammals, reptiles, birds and plants. Many species migrate between the biomes in the south and north of the continent.
Fred Hazelhoff Portfolio Award Winner – Alejandro Prieto
To see all of the runners up and finalists in each category—and we really recommend that you do—head over to the Nature Photographer of the Year website. And if you're interested in entering next year's contest, get your camera ready: Nature Talks will begin accepting entries on December 27, 2020.
---
Image credits: Photos courtesy of Nature Talks/Nature Photographer of the Year 2020