How to Take Photos Like the Great Joel Meyerowitz
Photographer and YouTuber Frederik Trovatten has just released episode three of his popular "How to take photos like…" series. He started with Vivian Maier, moved on to Robert Frank, and this week he's breaking down the style and philosophy of the great Joel Meyerowitz.
When it comes to the work of Joel Meyerowitz, it's really hard to "put him in a box." The 82-year-old living legend has had an expansive career that's hard to sum up in one "instantly recognizable" style. This fact, a virtue for Meyerowitz, made it difficult for Trovatten to narrow down the one or two aspects of Joel's photographic style that he wanted to focus on in this video.
In the end, he settles on "35mm color street photography" and "street portraits," making the first time he's focused on color in this series.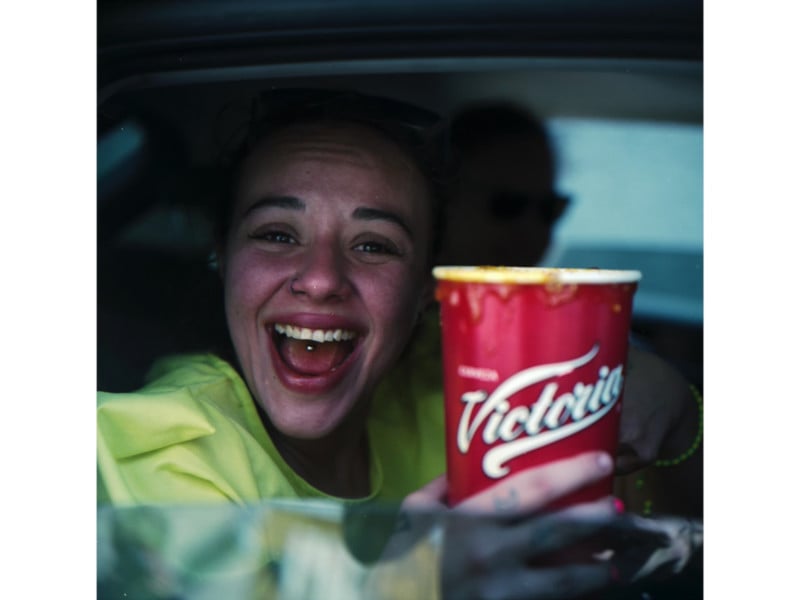 As with the previous videos, Trovatten discusses these aspects of Meyerowitz' style, shows some examples of his most iconic images, and then goes out to try and emulate the style in his own street photography. For the "35mm color street photography" portion he uses his Fujifilm X100F; for the "street portraits" portion of the program, he uses a classic Rolleiflex 2.8f.
Time and again throughout the video Trovatten returns to the same thought: Meyerowitz' "relentless work ethic" and his mastery of the "fundamentals in street photography." These things, combined with Meyerowitz' ability to see every one of his subjects as a unique expression of their fundamental humanity, leads to the kinds of images that he has been able to capture.
Street portraits that seem almost too perfectly timed, or portraits too unassuming and candid, to be taken without some sort of magic helping to guide his lens… just visit his website to see a plethora of mind-blowing examples. The kind of street photography that makes you want to take street photos; the kind of portraiture that makes you want to take portraits.
Meeting these people and listening to them tell me a little bit about themselves… and if possible, I want to see if I can see your secret, whatever your hidden mystery is. If they can deliver something of their humanity—their compassion for themselves and others—they became more and more real.

[…]

If I'm walking down the street in Provencetown, people are just coming past me, and suddenly one person for some reason, has a kind of vibration that touches whatever my core vibration is, and I sense the possible harmony." – Joel Meyerowitz on The Candid Frame Podcast
Check out the full video for more clips, examples, and Trovatten's thoughts on what makes Joel's work so iconic, or head over to his YouTube channel for more content like this. And if you really want to learn how to take photos like Joel Meyerowitz, keep in mind that the photographer himself has put together a Masters of Photography course.
(via ISO 1200)