Documenting the Life and Culture of Traditional Shepherds in Hungary
Photographer Zsolt Repasy describes himself as a photographer of "folklore, traditions & forgotten values," and nowhere is that passion more obvious than in his images of Hungarian shepherds. After discovering that traditional shepherds are still alive and well in Hungary, he set out to immortalize their lives in a spirit of curiosity and openness.
Speaking with PetaPixel over email, Repasy's respect for these cultures is palpable. There are no shortcuts, he explains, you have to put in the time and let your subjects reveal their own story. It's a message we've heard from other talented documentary photographers as well.
"I've always been drawn to documentary photography, where people were in the focus, they were the subject matter. Their lives, feelings, battles, traditions, cultural backgrounds," says Repasy. "I believe that the key to success in such "projects" or mission is curiosity and openness. You can't barge in and 'drop a bomb' by starting to shoot photos right away. You need to build rapport, build connections and human relationships, ideally friendships."
"You need to invest time, a lot of it actually. It happened and still happens sometimes that I literally take only 5 or maximum of 10 shots a day and maybe 1 comes out great," he continues. "You need to accept that in such communities attention and time is valued more than in urban communities."
This is the approach that he took when he went to document the traditional shepherds in Hungary.
"I've always been a bit nostalgic and just like most people, I was not aware that traditional shepherds still exist. In fact, fewer than in the past centuries, but they are still actively working almost the same way as their ancestors," he tells PetaPixel. "Most shepherds I met in rural Hungary grew up in families that were shepherd dynasties for generations. […] In fact, they are the keepers/preservers of traditional rural culture in so many ways."
"These shepherds take a lot of pride in what they do, as they preserve knowledge about the livestock, the animals, nature, weather, healing and so on, that was built up across centuries… or longer," says Repasy. "Apart from the daily chore, I also like to photograph their special events, shepherd gatherings with live folk music. It provides a great contrast in mood, colours and atmosphere. Simplicity vs richly ornamented traditional clothes, silence and calmness vs music, singing and dance."
All of these juxtaposing elements make an appearance in his images, which feel at once intimate and removed… captured by a participant on the one hand, and a respectful observer on the other: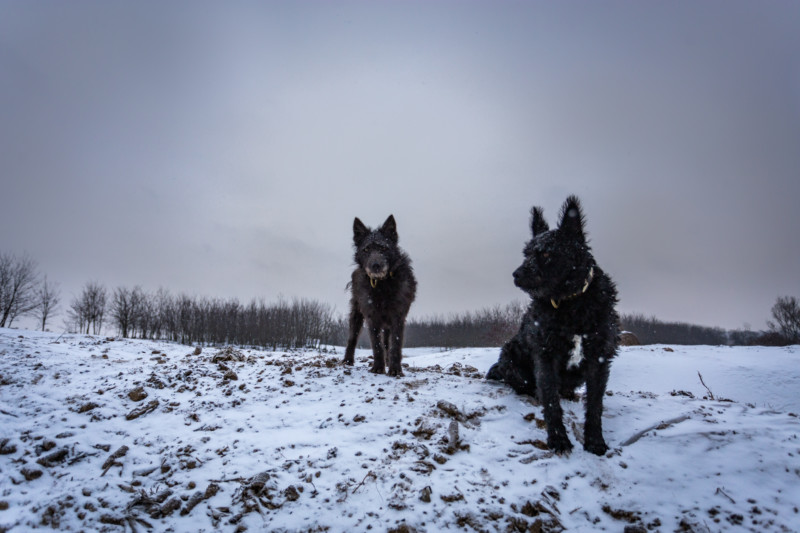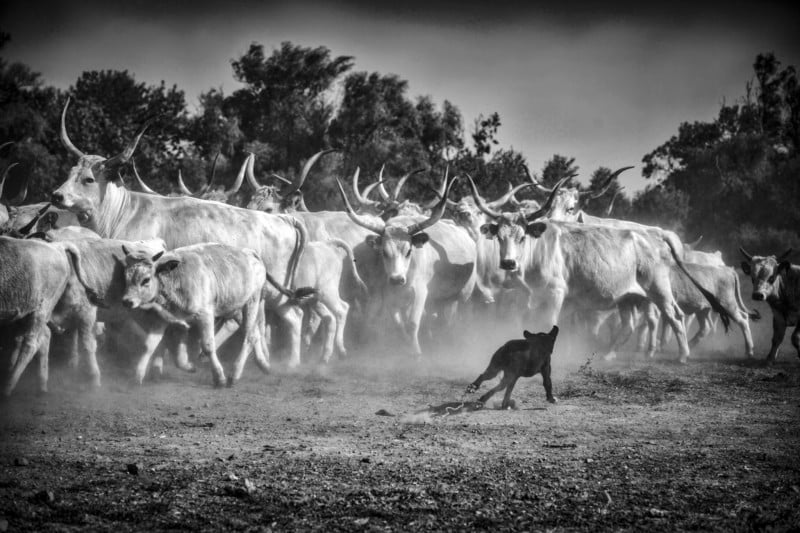 For Repasy, these images are the beginning of a broader project—a bigger story—that he would like to share with the world. When asked what his goal was with this project, he told us:
Primarily I would like to 'open the window' to a wider audience to show this hidden culture, lifestyle and world. In the long-term, I plan to photograph shepherds across Europe, then later in other continents as well. Apart from my social media profiles, photo exhibitions help with this goal a lot as well. I had several exhibitions in Hungary in the past years in the most prestigious venues, and also in Prague earlier this year. I'd be super happy if my work could be exhibited and shown in art galleries in more countries to reach even more people.
Of course, right now galleries aren't much of an option. So if you want to see more of Repasy's work and explore the rest of this photo series, give him a follow on Instagram or check out his online portfolio.
---
Image credits: All photos by Zsolt Repasy and used with permission.