Photographer Shoots Epic Formula 1 'Race' in His Bedroom with Toy Cars
25-year-old toy photographer Benedek Lampert isn't gonna let a pandemic stand between him and Formula 1 this season. Since he can't go to a Grand Prix, he decided to build his own using cardboard, card stock, water, dust, smoke, and some toy cars.
Great toy photography usually involves some of the most creative macro work, and this Formula 1 series from Lampert is a perfect example of that. In addition to building and lighting a realistic-looking track environment, he also had to re-create the elements that are so key to an epic F1 shot: water, smoke, dust, motion, and gravel flying when a car veers off the track.
The final images are almost entirely the result of practical effects and forced perspective. In fact, Lampert tells us that the only true "retouching" he did for the whole thing was adding headlights to the safety car.
"My main principal was (as always) to create the special effects in front of the camera without manipulation. I have built every scenery by my own. So I used rolling platforms to create motion blur, atmosphere spray for water spread or bird cage sand as gravel trap and sandpaper as asphalt," he tells PetaPixel. "The Alfa Romeo image was the easiest compared to moving ones. Of course I had to take many attempts to reach the desired form when the smoke is looks perfect."
Here's a look at the images he created, which were all shot with a Nikon D750 and 24-70mm f/2.8 lens: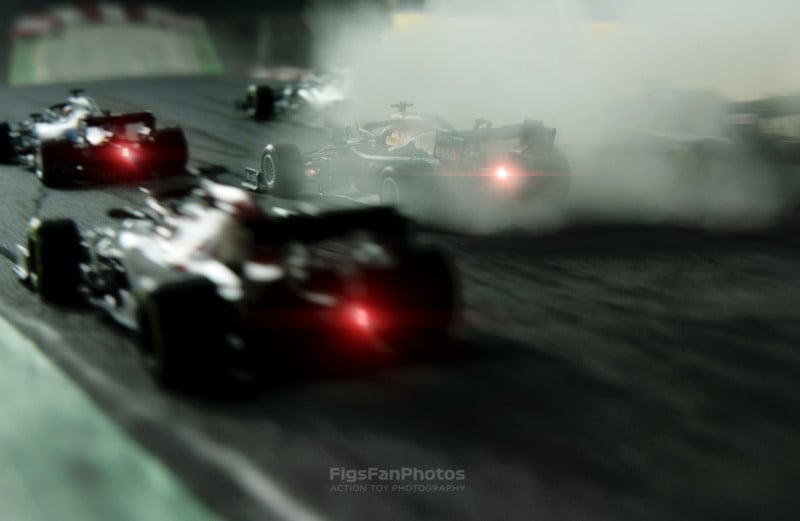 And here's a peek behind the scenes at each of these same shots: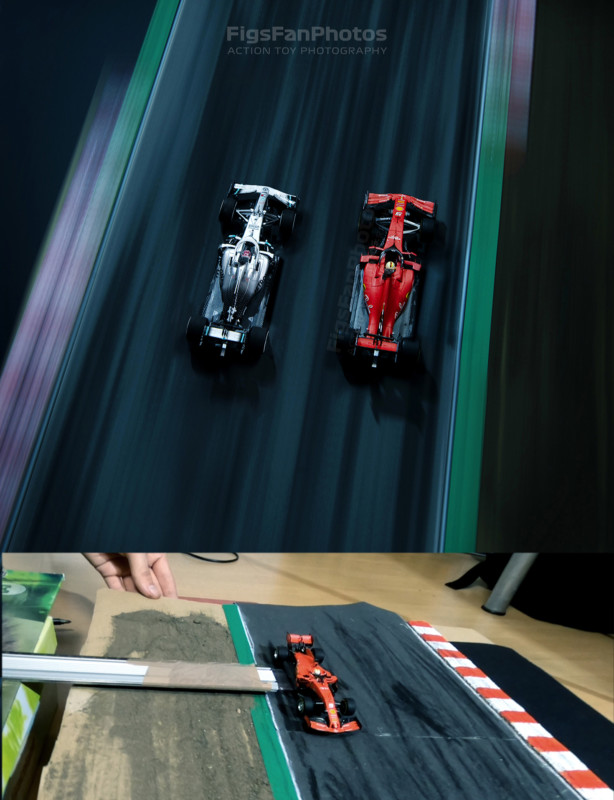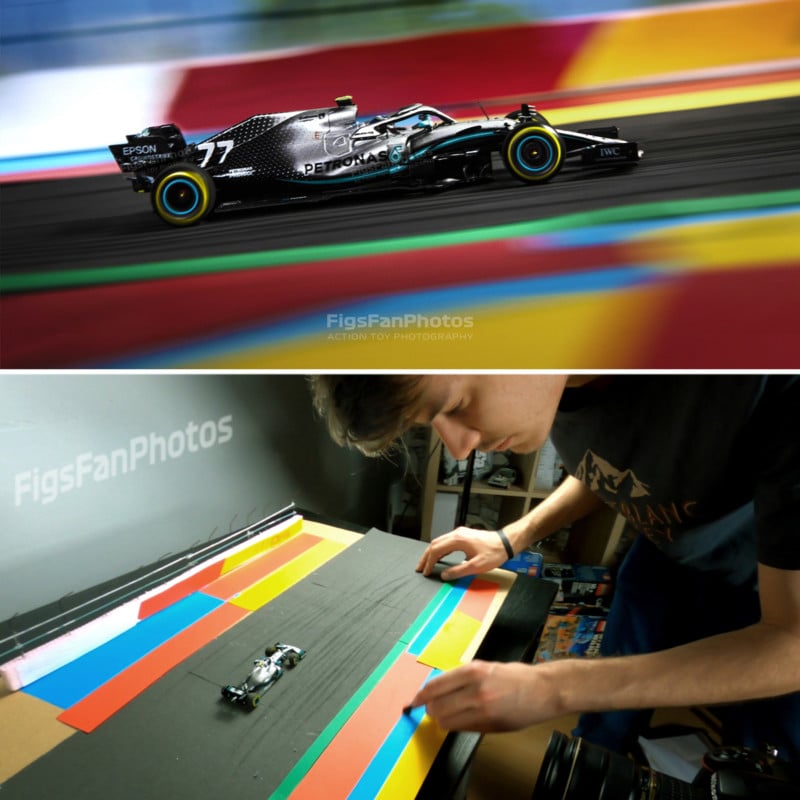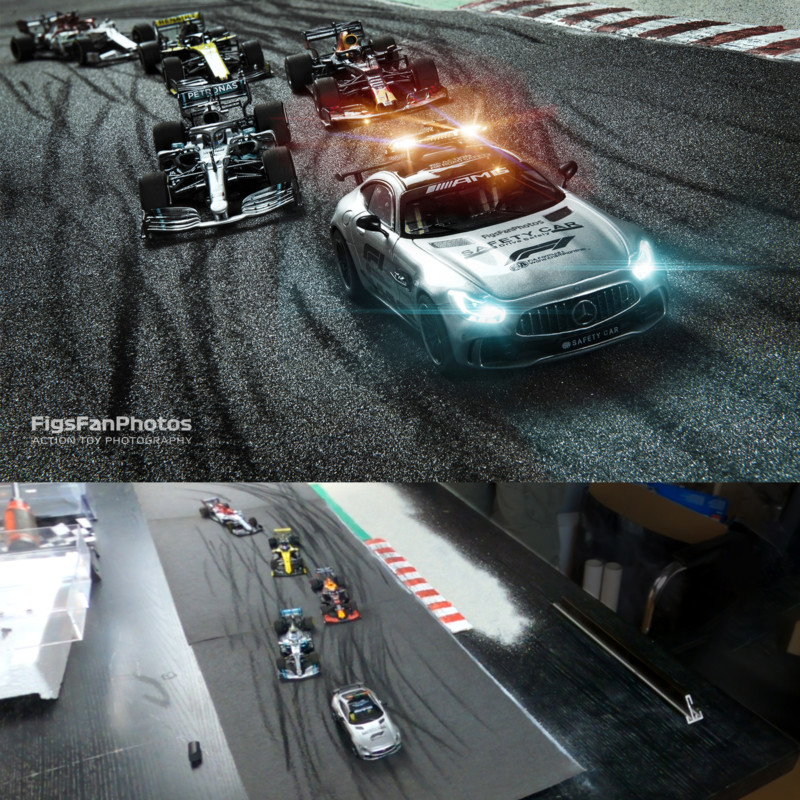 To dive deeper into how these images were created, check out the full BTS video up top. And if you want to see more of Lampert's work, read our feature on his recent collaboration with LEGO, check out these "car" ads he shot back in 2019, or give him a follow on Instagram.
---
Image credits: All photos by Benedek Lampert and used with permission.